Revision Rhinoplasty
Make your next rhinoplasty your last. Even if you have already had nasal surgery, a revision rhinoplasty (nose job), can create a more refined and proportioned nose that not only looks better but also functions better.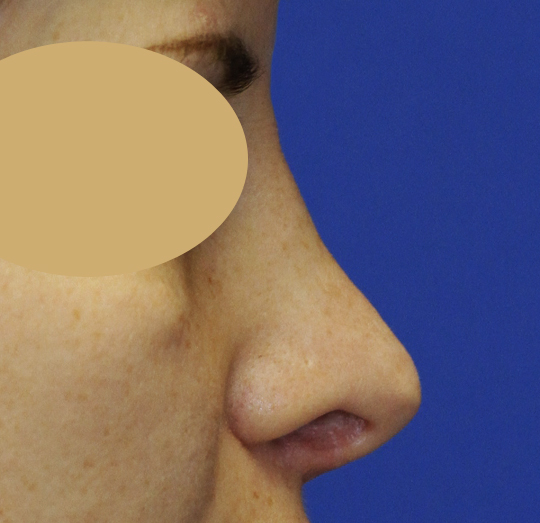 Rhinoplasty R Profile Before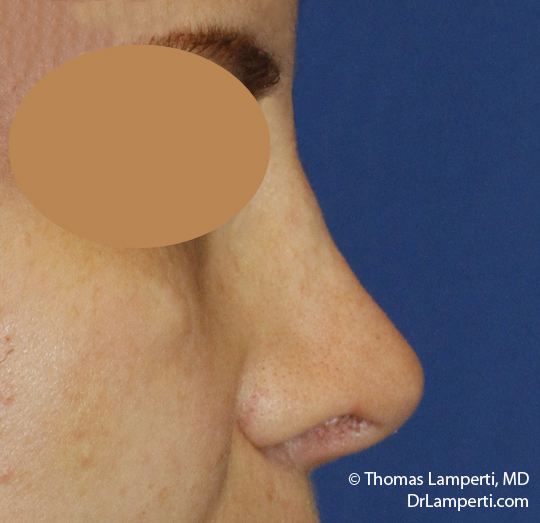 Rhinoplasty R Profile After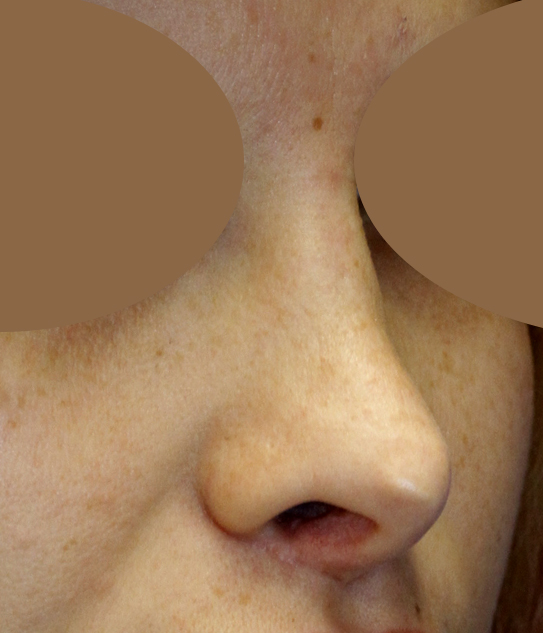 Rhinoplasty R Oblique Before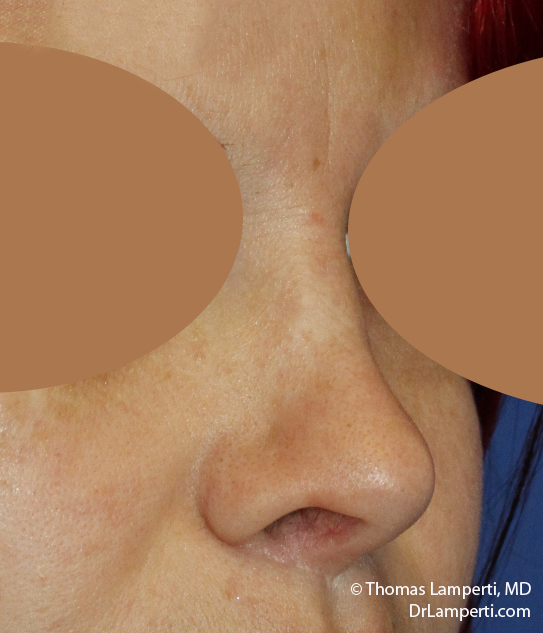 Rhinoplasty R Oblique After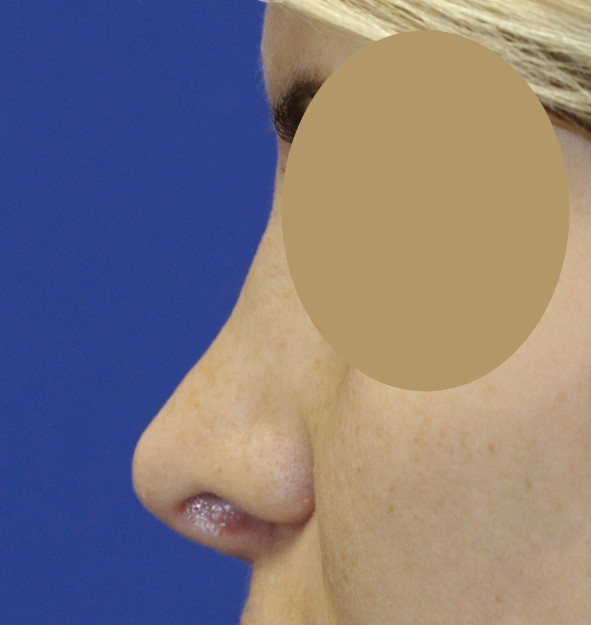 Rhinoplasty L Profile Before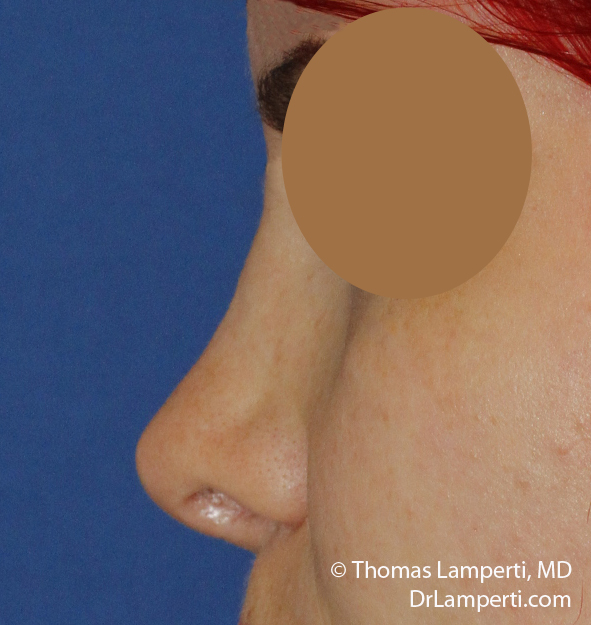 Rhinoplasty L Profile After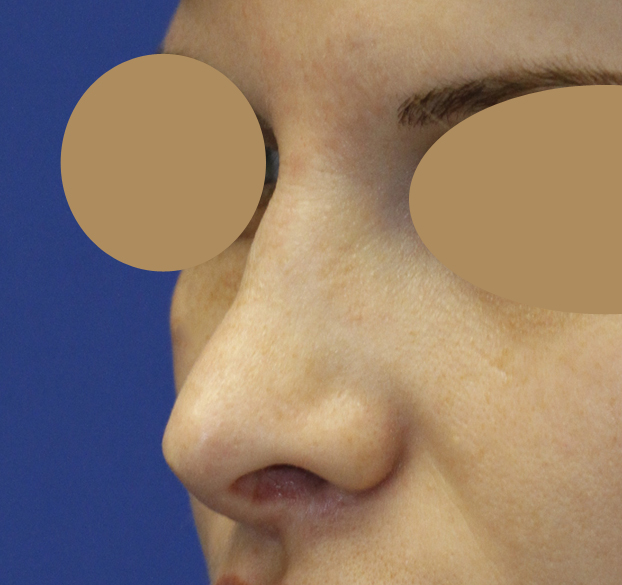 Rhinoplasty L Oblique Before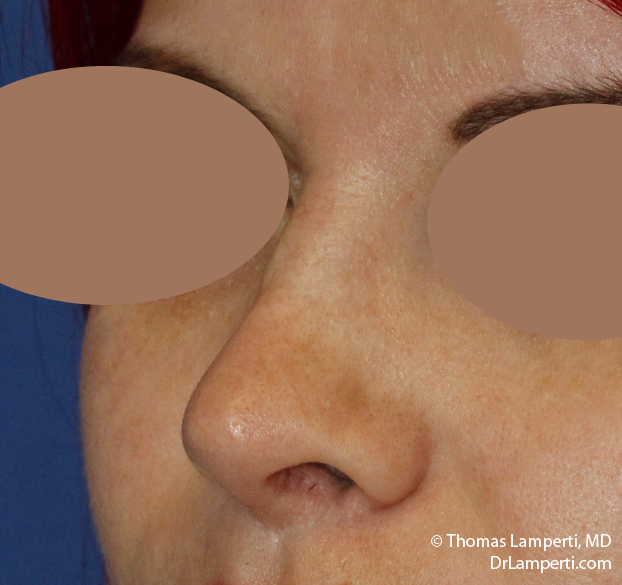 Rhinoplasty L Oblique After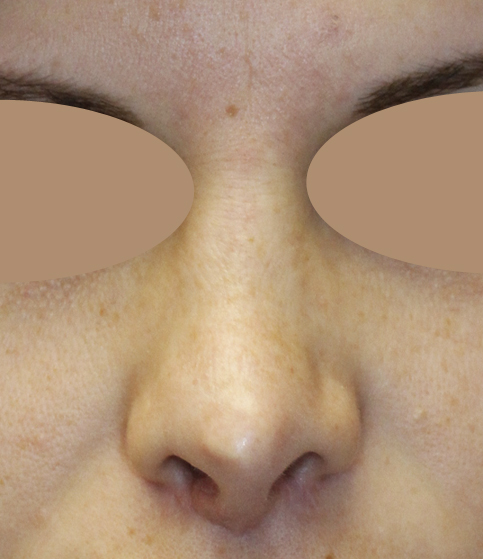 Rhinoplasty Frontal Before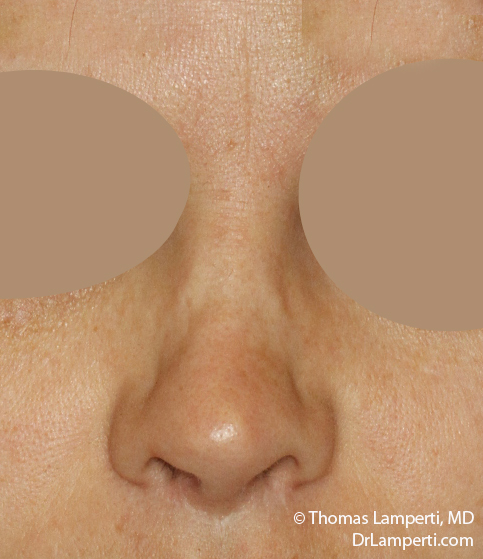 Rhinoplasty Frontal After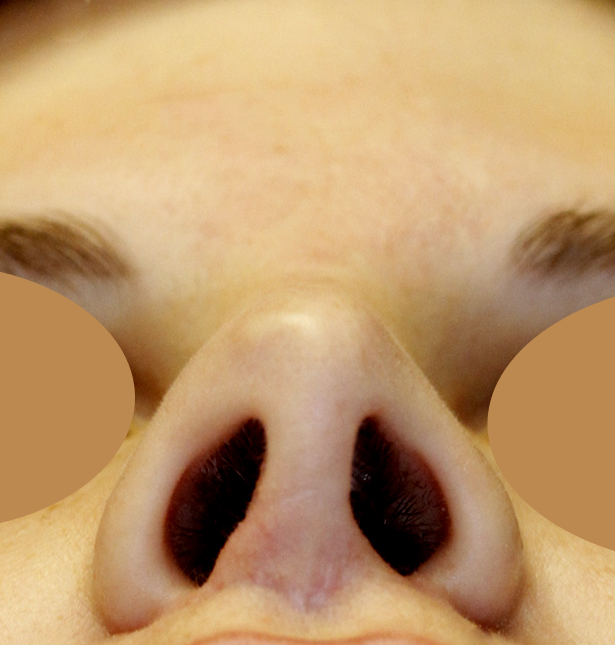 Rhinoplasty Base Before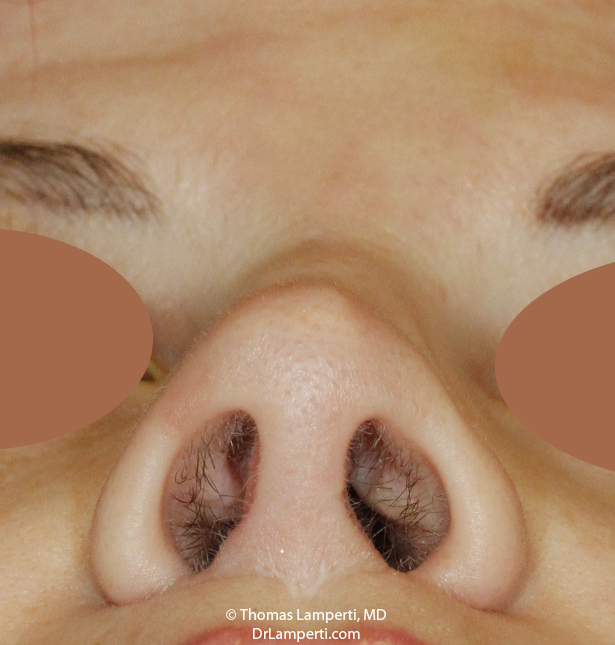 Rhinoplasty Base After
Revision Rhinoplasty To Treat Hanging Columella And Crooked, Pointy Tip
This revision rhinoplasty patient was unhappy with the results from a prior rhinoplatsy done elsewhere. She noted a crooked tip and hanging columella with significant excess columellar show. Dr. Lamperti performed an open revision rhinoplasty in which he fixed the hanging columella using a tongue in groove setback technique. He also straightened the front edge of the septum to correct the columellar twisting and nostril asymmetry. Other treatments included rebuilding the patient's tip to make it less pointy along with smoothing the supra-tip area to create a more gentle supratip break. The patient's original nose had a mild pollybeak deformity. In the 5 year after photos you can see how the patient has a much straighter, less pointy tip. Her profile line is more smooth and her columellar show much more natural appearing. On base and frontal view you can see how much straighter her tip appears.
To schedule your consultation with Dr. Lamperti, contact us or call 206-505-1234.
Explore more Before & After Galleries: