Revision Rhinoplasty
Make your next rhinoplasty your last. Even if you have already had nasal surgery, a revision rhinoplasty (nose job), can create a more refined and proportioned nose that not only looks better but also functions better.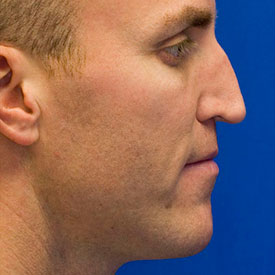 Before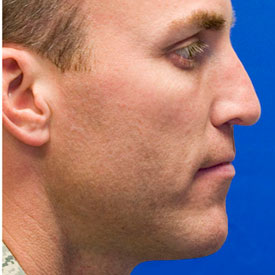 After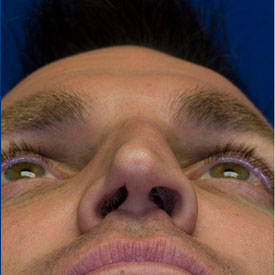 Before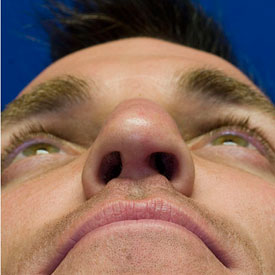 After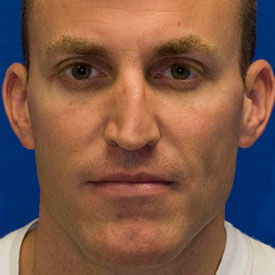 Before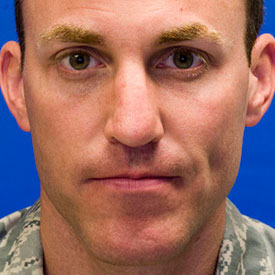 After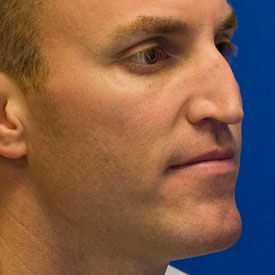 Before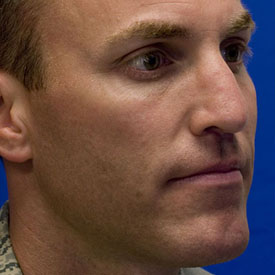 After
Twisted nose requiring rib cartilage grafting
This patient had suffered multiple nasal fractures in the past and had undergone several corrective surgeries, including two septoplasties to make his septum straighter. Despite this the patient noted chronic bilateral nasal congestion and a very twisted appearance to his nose. On profile view, one can also note the patient's poorly projected, droopy nasal tip and hump. In order to improve the patient's nasal tip support and straighten his nose Dr. Thomas Lamperti used a rib cartilage graft (given the lack of residual septal cartilage to remove). This cartilage was then precisely carved and used to reconstruct the nose. On profile view, a natural, masculine bridge is evident along with a less droopy, better projecting tip. On frontal view one can see a straighter appearance to the nose with less tip pinching. The patient is shown 7 months after surgery so there is still significant tissue swelling evident, especially in the tip, that will continue to improve over the next couple years. The patient reports excellent breathing through both sides of his nose.
To schedule your consultation with Dr. Lamperti, contact us or call 206-505-1234.
Now I truly feel that I can breath freely for the first time in my life. It is wonderful. I sleep better, I feel more alert, and even my sense of smell is improved.
TA - Tricities, WA
View More Patient Testimonials ›
Explore more Before & After Galleries: