Revision Rhinoplasty
Make your next rhinoplasty your last. Even if you have already had nasal surgery, a revision rhinoplasty (nose job), can create a more refined and proportioned nose that not only looks better but also functions better.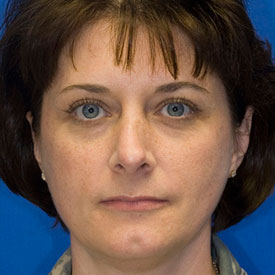 Before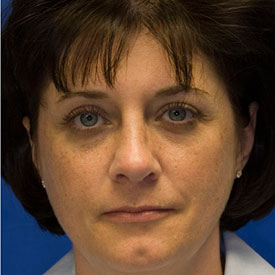 After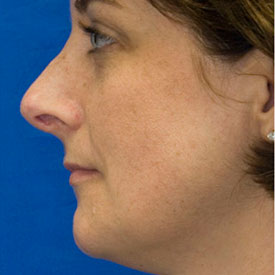 Before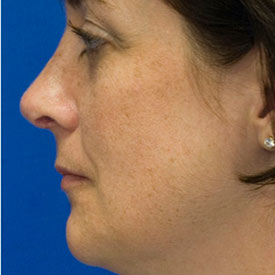 After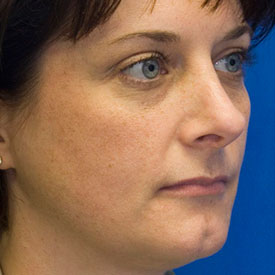 Before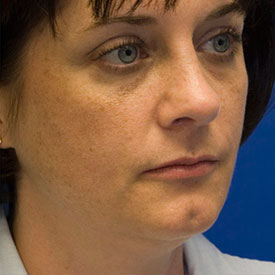 After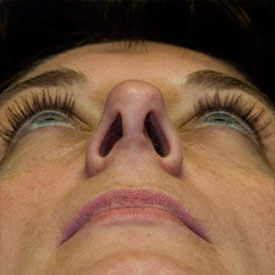 Before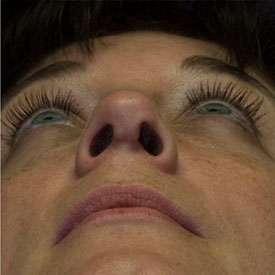 After
Overprojected tip, middle third collapse and excessive columellar show
This woman came to Dr. Thomas Lamperti desiring improvement to her nose. She had undergone a rhinoplasty about 7 years previously. However, she was dissatisfied with her postoperative asymmetry and increased columellar show (one can see an excessive amount of the nostril on profile view). The patient was found to have an overprojected tip with a residual fullness to her bridge. She also had collapse of her left middle nasal vault. Dr. Lamperti performed a revision rhinoplasty using the patient's septal cartilage. He was able to improve the tip projection, columellar show and middle third collapse while at the same time creating a more pleasing bridge line. While in the operating room Dr. Lamperti noted that after decreasing the patient's tip projection, her nostrils became excessively flared. To treat this Dr. Lamperti also performed an alar base excision by removing a small piece of tissue from the floor of the nostrils. The patient is shown 3 months postoperatively and has expected residual tissue swelling, mainly of the nasal tip, that will continue to resolve over time.
To schedule your consultation with Dr. Lamperti, contact us or call 206-505-1234.
I am confident for the first time in my life about my face. Thanks to my nose job surgery, I am no longer weary of people seeing my profile.
SB - Fort Walton Beach, Florida
View More Patient Testimonials ›
Explore more Before & After Galleries: