Under-projected nose
Fixing An Under Projected Tip
An under-projected nose refers to a nasal tip that doesn't stick out enough from the face. This results in a flattened appearance to the nose. This inadequate projection can result from an injury or prior surgery that destabilizes the tip support or it can just be how the nose developed. Rhinoplasty surgery can be used to reposition the tip in a more projected manner. This normally involves cartilage grafting to provide the necessary support to maintain the improved tip position.
Before and After Increasing Tip Projection Rhinoplasty Example Photos
Below are a few before and after photos that show how rhinoplasty can treat an inder-projected nasal tip: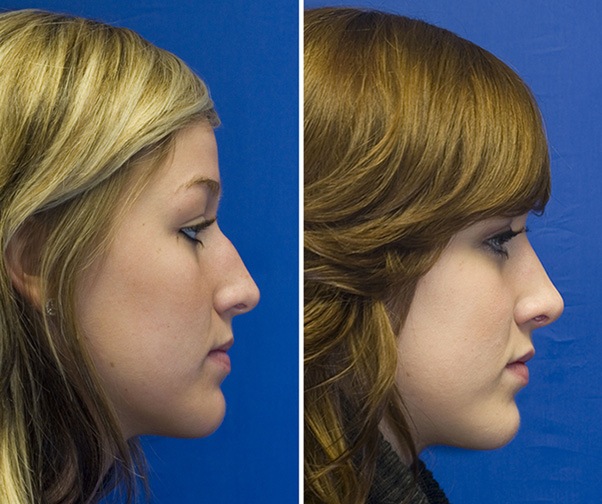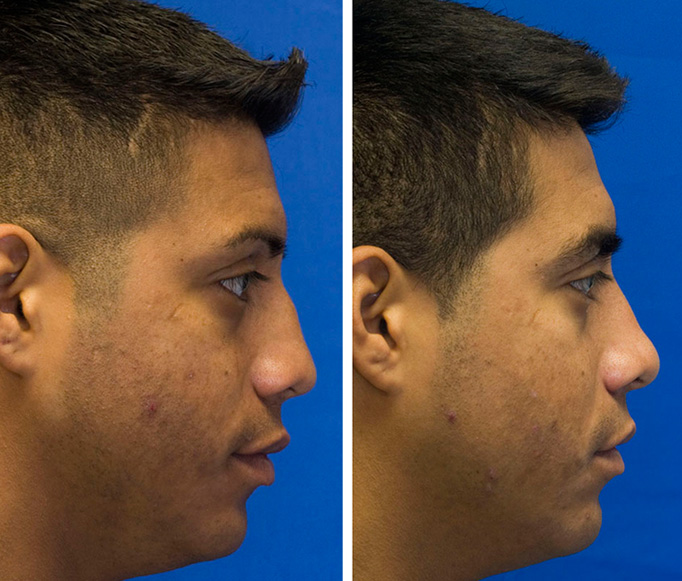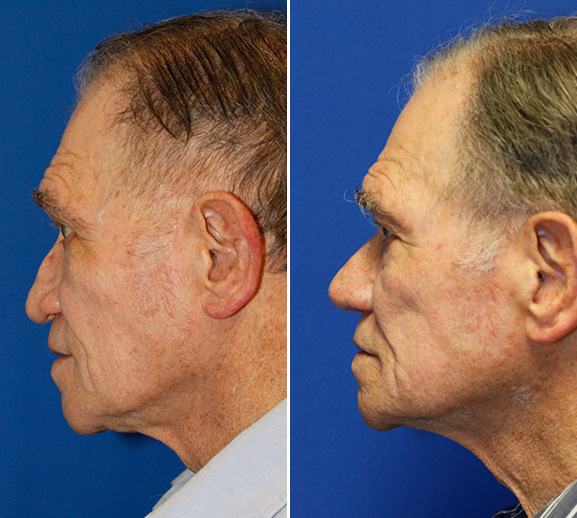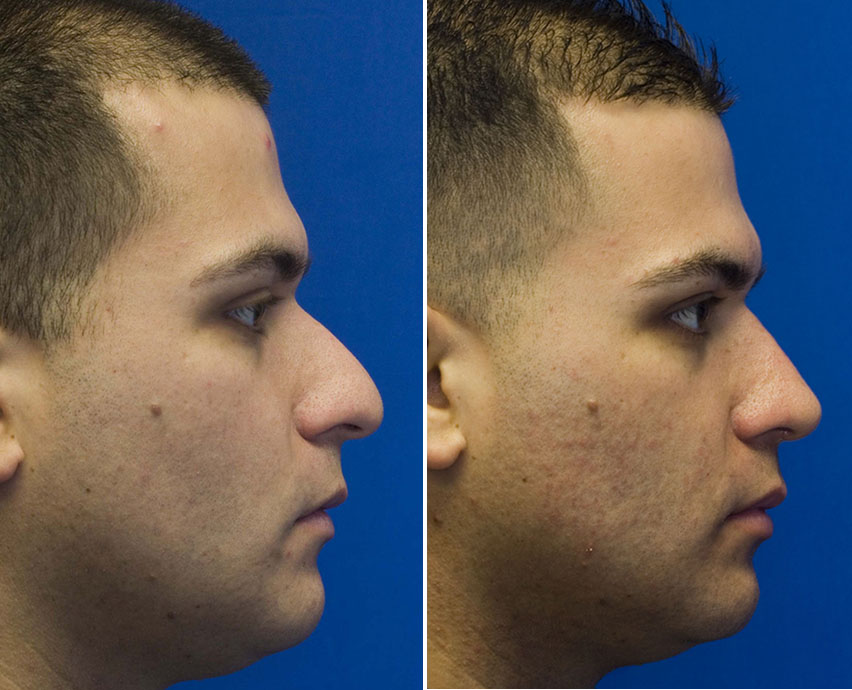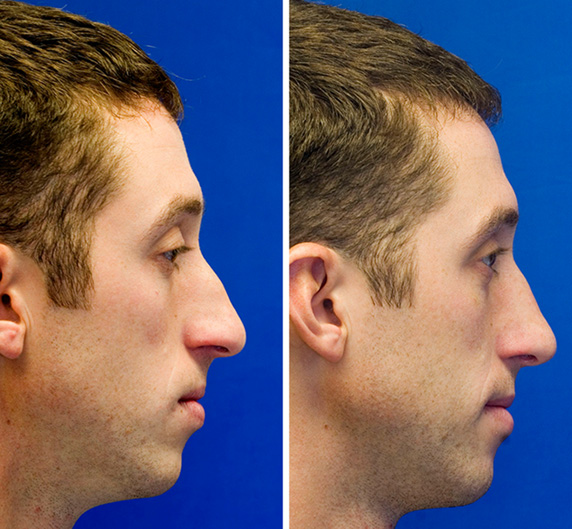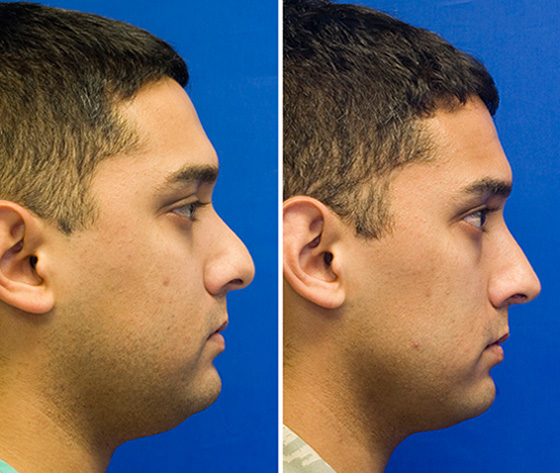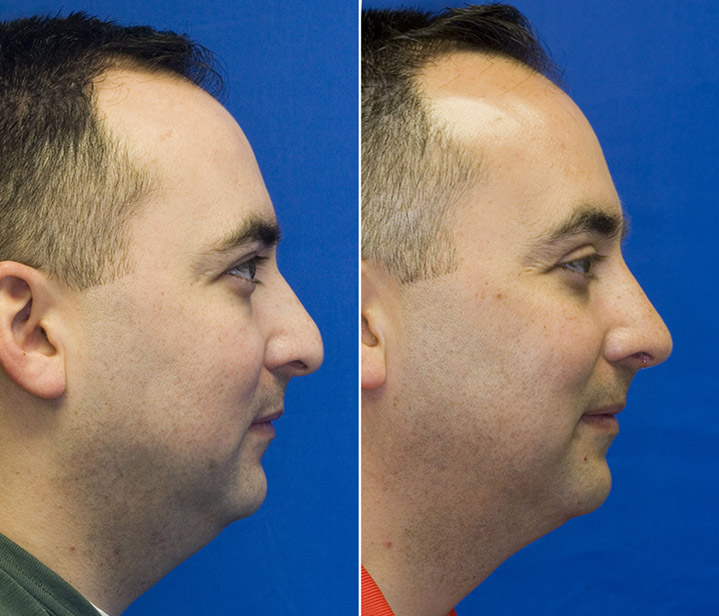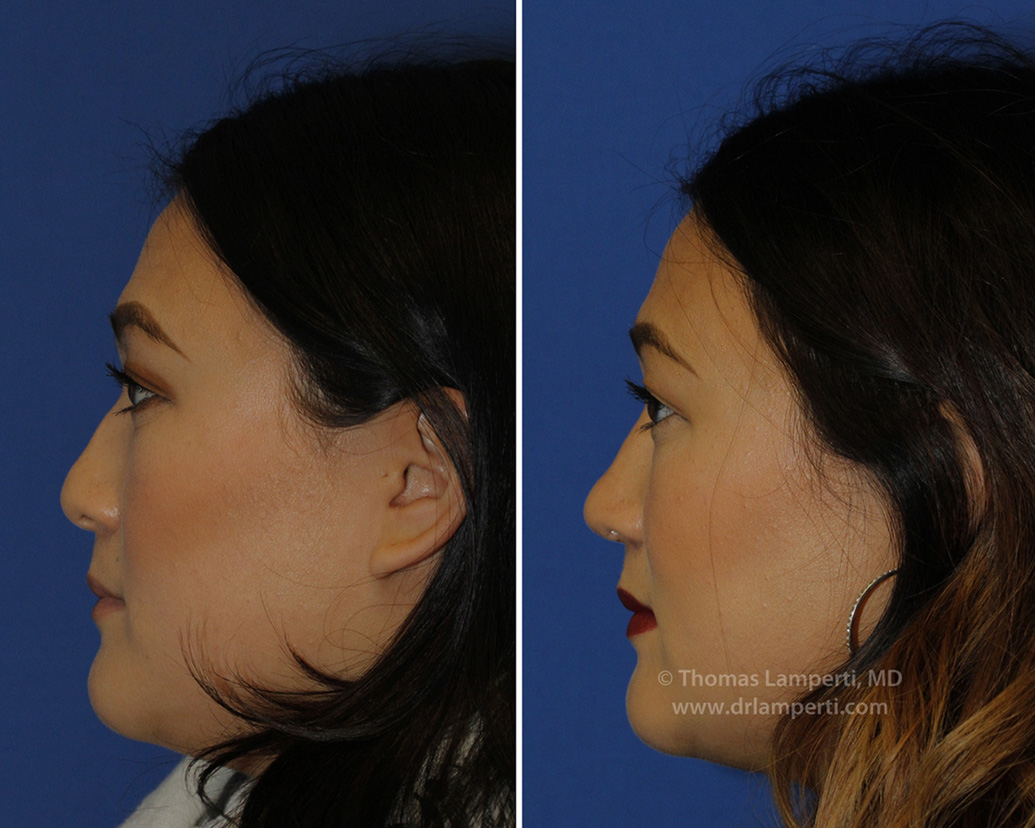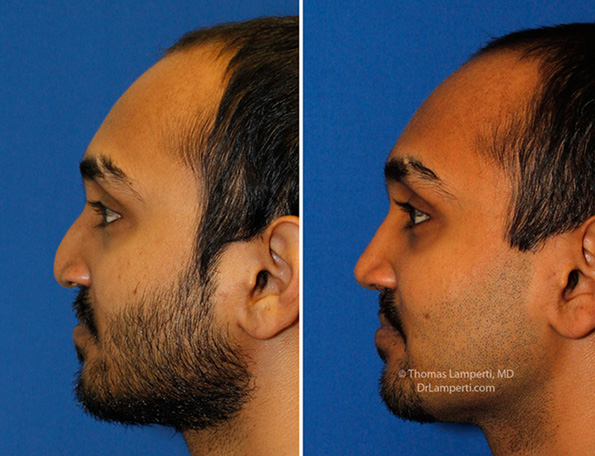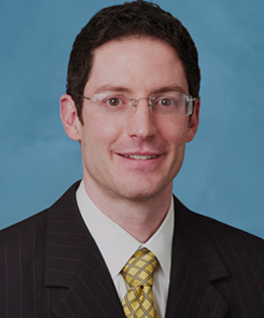 Meet Plastic Surgeon, Dr. Lamperti
Dr. Lamperti, a Seattle rhinoplasty super-specialist, has devoted his career to treatments of the head, face and neck. He feels that by focusing his plastic surgery endeavors solely to the face he is best able to provide the excellent results his patients desire.
Interested in learning more about having a Rhinoplasty Treatment in Seattle with Dr. Lamperti?
Contact us to have a private consultation or view Before & After photos here.
Explore our Plastic Surgery Treatments: