Bridge Augmentation
Building up the nasal bridge with Dorsal Augmentation
A commonly encountered issue in rhinoplasty (especially in ethnic rhinoplasty with Asian and African American noses) is the low bridge or dorsum. This can lead to the appearance of a wider nose and it also tends to create a more washed-out, less defined appearance to the face. More extreme levels of rebuilding of the dorsum is found in saddle nose deformity cases which you can read more about here.
So what is the best way to augment the bridge? The options basically boil down to whether to use a patient's own tissue (cartilage, bone, fascia) versus a synthetic product (silicone, medpore, or gortex). Dr. Lamperti prefers using a patient's own tissue for augmenting the nasal bridge (septal, ear or rib cartilage) as it is incorporated into the nose in the most natural manner. While there are risks with warping of cartilage grafts (mainly with rib cartilage), by using advanced cartilage carving techniques Dr. Lamperti has not found this to be an issue in his own practice. In some cases Dr. Lamperti will even finely dice the cartilage and wrap it in a thin fascia graft before inserting it on the bridge. Another alternative cartilage source is irradiated rib cartilage from a tissue bank.
In certain cases synthetic materials may be considered depending on the situation and patient preferences.
Asian Bridge Augmentation
This patient is a good example of what can be done during Asian bridge augmentation: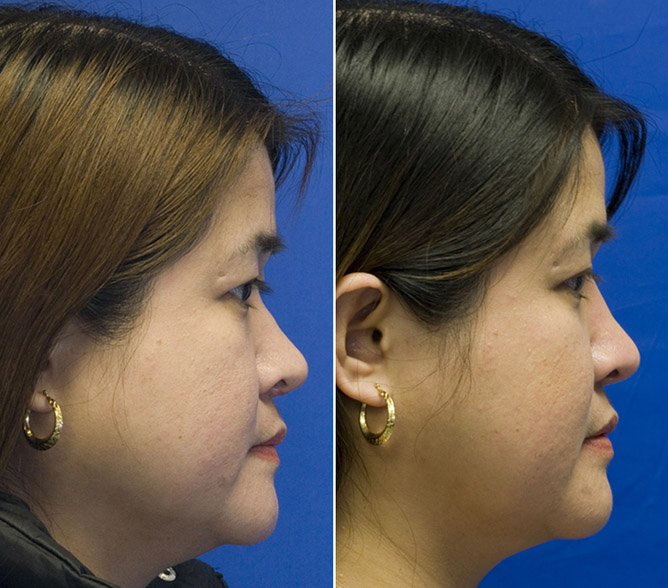 Dr. Lamperti used her septal cartilage that he then layered to create a thick enough graft. The graft was then carved to create the correct dorsal contour and placed using a closed rhinoplasty approach using only hidden incisions inside the nose.You can see how the patient's dorsum now has a higher starting point up by the upper eyelash line.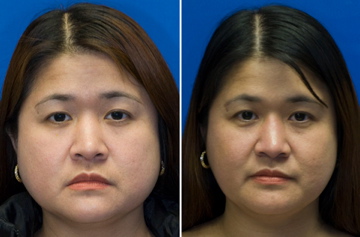 The photos above are a good representation of how increasing the height of the bridge also improves the frontal view. The nose seems less wide and the eyes appear closer together and better defined.
African American Bridge Augmentation
This African American patient came to me looking to create a more masculine profile. You can see how he has an underdeveloped bridge with a low starting point at the radix (area of the bridge between the eyes).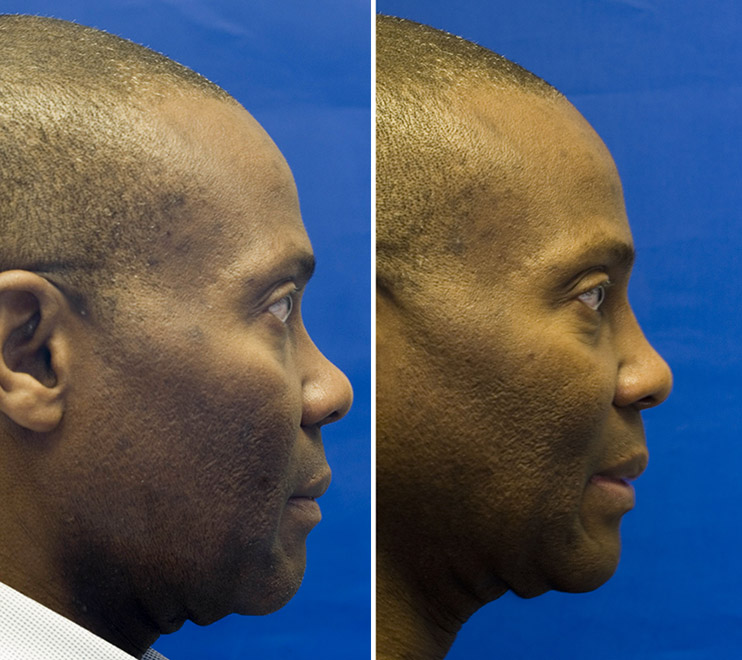 Using a closed rhinoplasty approach (using a hidden incision on the inside of the nose) Dr. Lamperti harvested some of the patient's septal cartilage and place a custom-carved dorsal augmentation cartilage graft. You can see the improvement to the patient's bridge in the after photo on the right. His bridge now starts higher on his face, closer to his upper eyelid lash line. He also has a stronger, more masculine bridge with a less concave profile.
The photo below shows the patient's triple layer graft in which the three separate septal cartilage grafts were layered and secured to each other using sutures.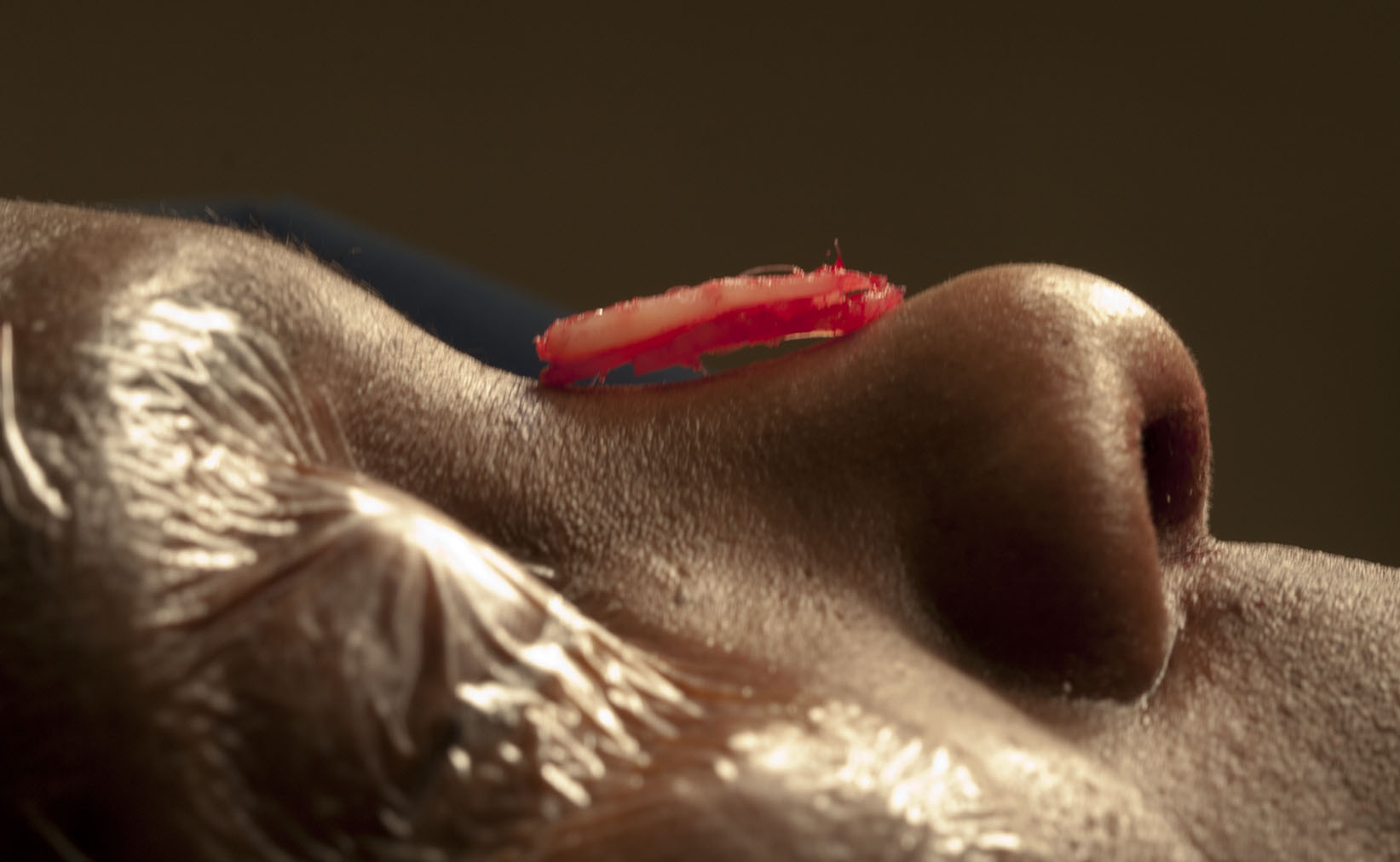 Two important factors to keep in mind in these cases is to seamlessly blend the lowest part of the graft with the patient's supratip and to bevel the sides of the graft so they are not visible against the skin.
Alternative Grafting Materials
As mentioned earlier, silicone, medpore or gortex are alternative implant materials that can be used to augment the bridge. They are more commonly used in patients with thicker skin, especially Asian patients. The benefit of using these types of implants is that they avoid the need to harvest a graft material.
However, I have seen some patients with implants that were placed years or decades ago who presented to me with delayed reactions to the implants necessitating implant removal. These patients reported that their noses looked fine for many years before noting the unwanted changes. Another concern with these implants is the increased pressure they can create at the tip of the nose. Thicker skinned patients often do fine with this but some patients can experience devastating complications such as graft extrusion through the skin.
In patients unhappy with their result from prior dorsal augmentation, revision rhinoplasty techniques can be used to remove their existing implant and replace it with their own tissue.
Additional Bridge Augmentation Grafting Before and After Photos
Here are some additional patient photos that further illustrate what results can be achieved with bridge augmentation.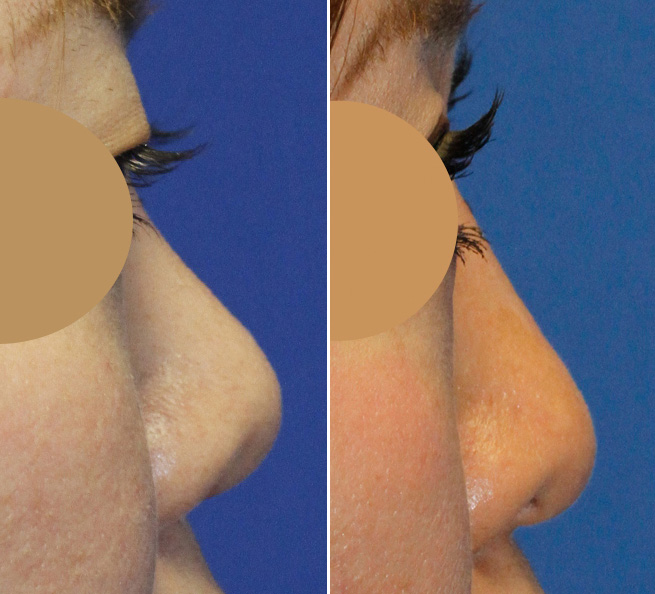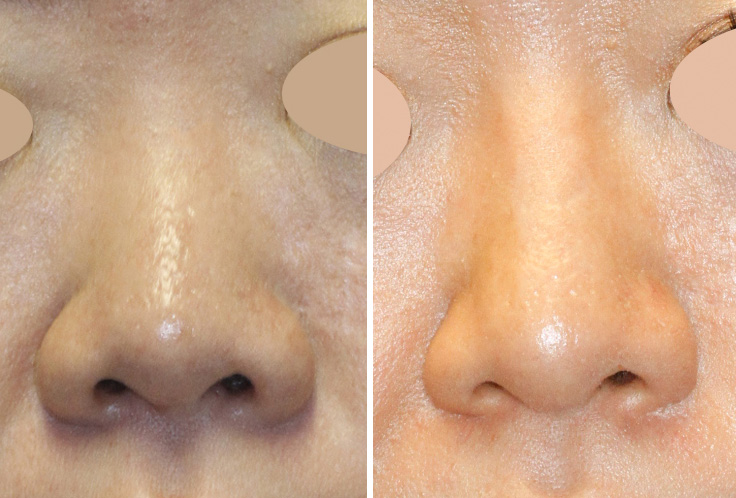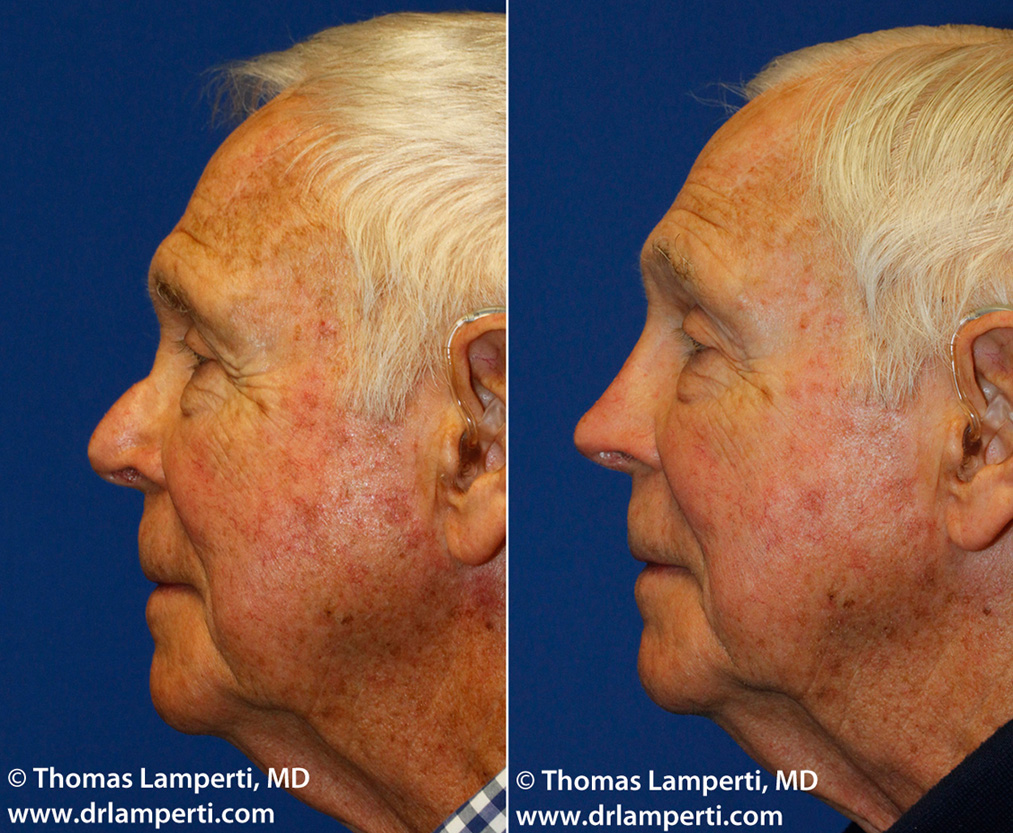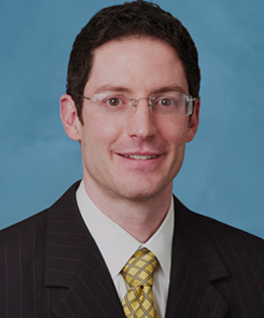 Meet Plastic Surgeon, Dr. Lamperti
Dr. Lamperti, a Seattle rhinoplasty super-specialist, has devoted his career to treatments of the head, face and neck. He feels that by focusing his plastic surgery endeavors solely to the face he is best able to provide the excellent results his patients desire.
Interested in learning more about having a Rhinoplasty Treatment in Seattle with Dr. Lamperti?
Contact us to have a private consultation or view Before & After photos here.
Explore our Plastic Surgery Treatments: