Rhinoplasty
Redirect the focus to your eyes. The nose is not meant to be the focus of the face. Rhinoplasty, or nose reshaping surgery, can create a more refined and proportioned nose that not only looks better but also functions better.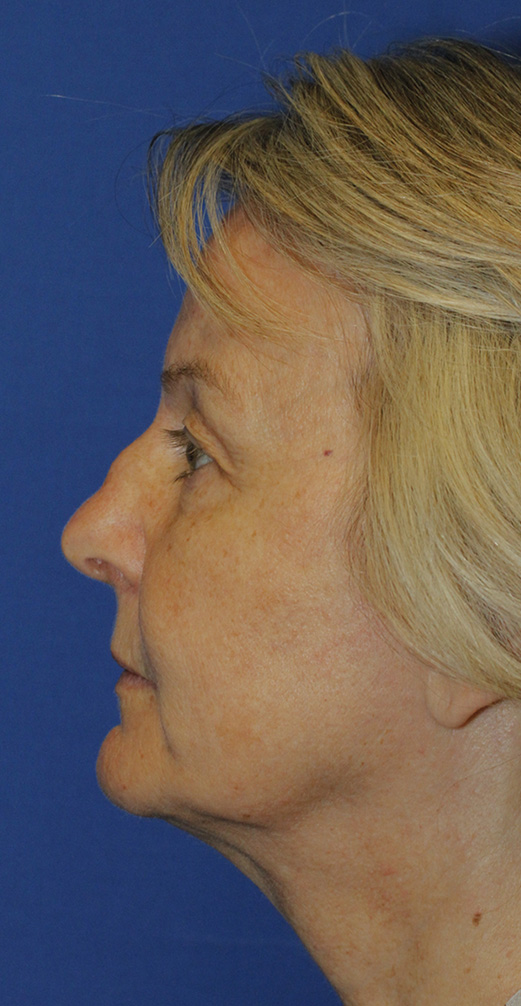 Rhinoplasty Before L Profile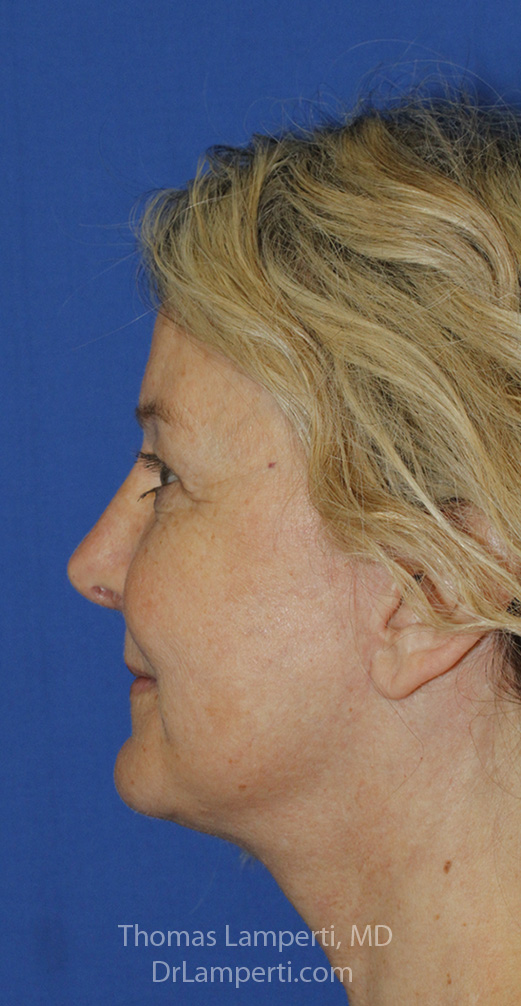 Rhinoplasty After L Profile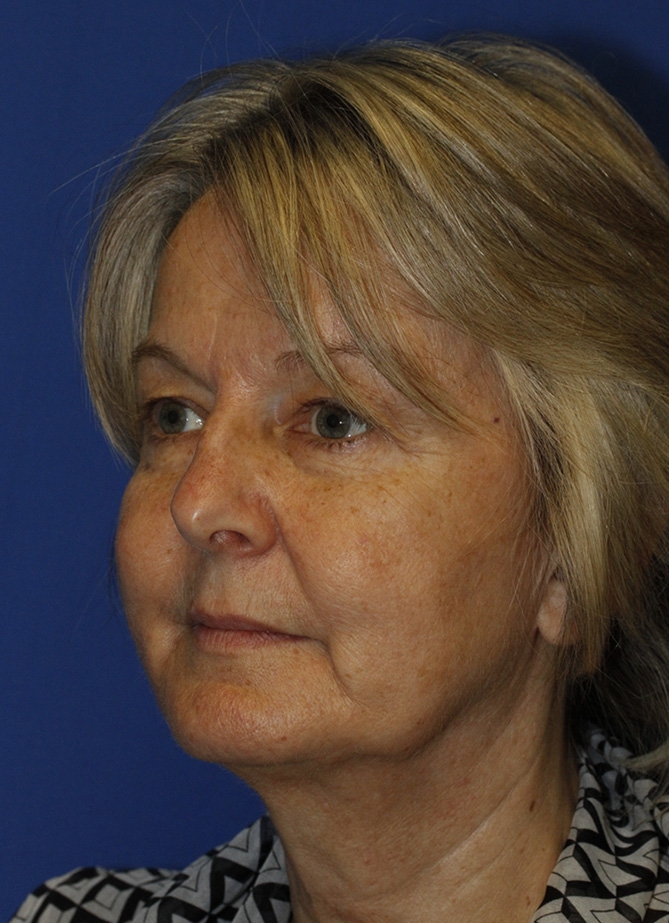 Rhinoplasty Before L Oblique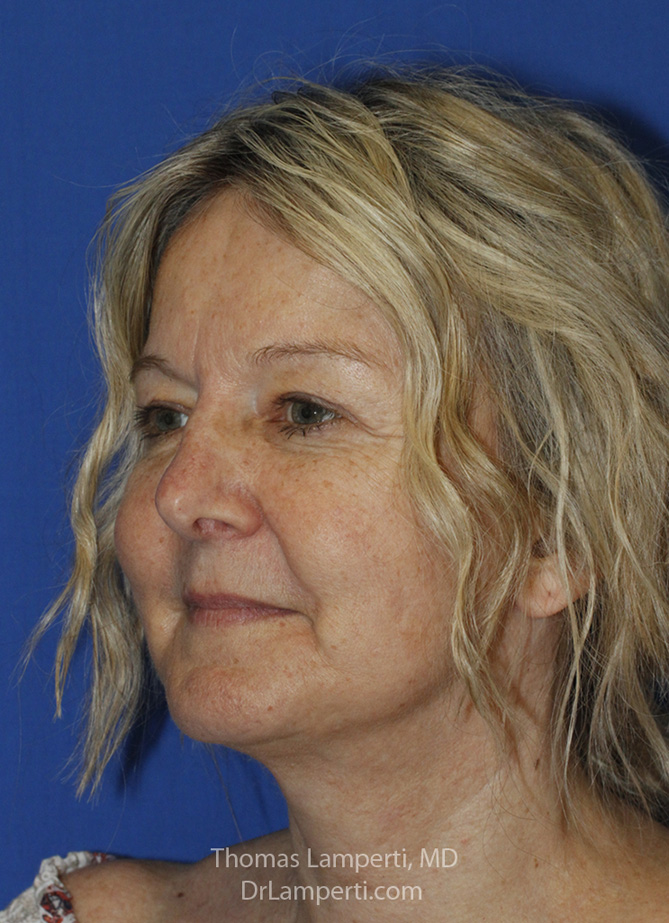 Rhinoplasty After L Oblique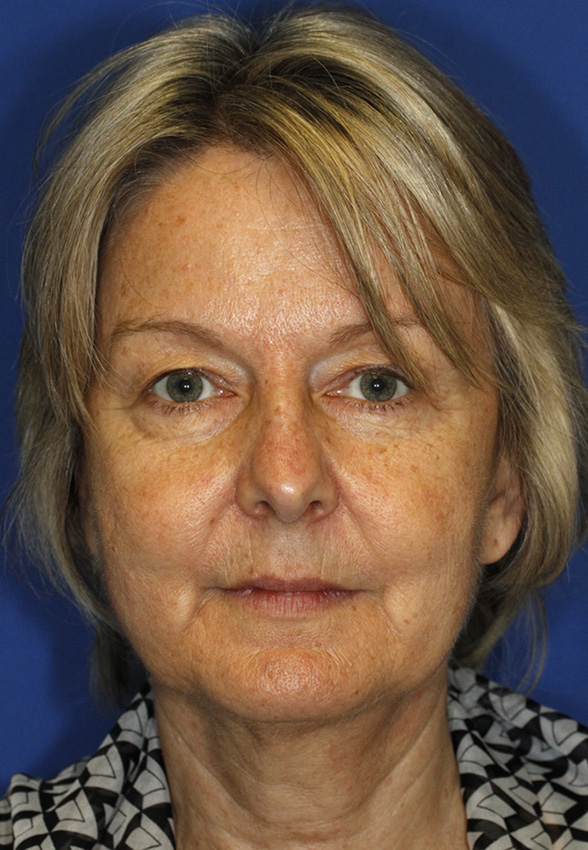 Rhinoplasty Before Frontal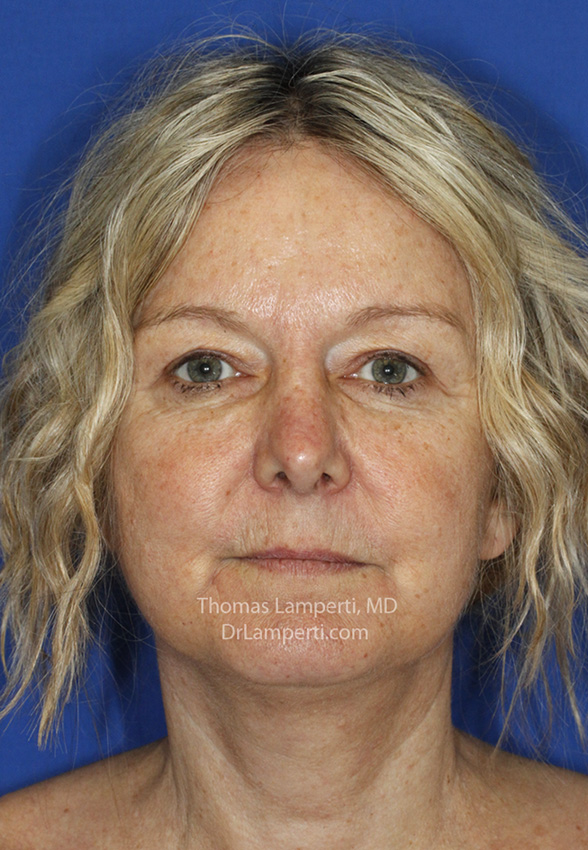 Rhinoplasty After Frontal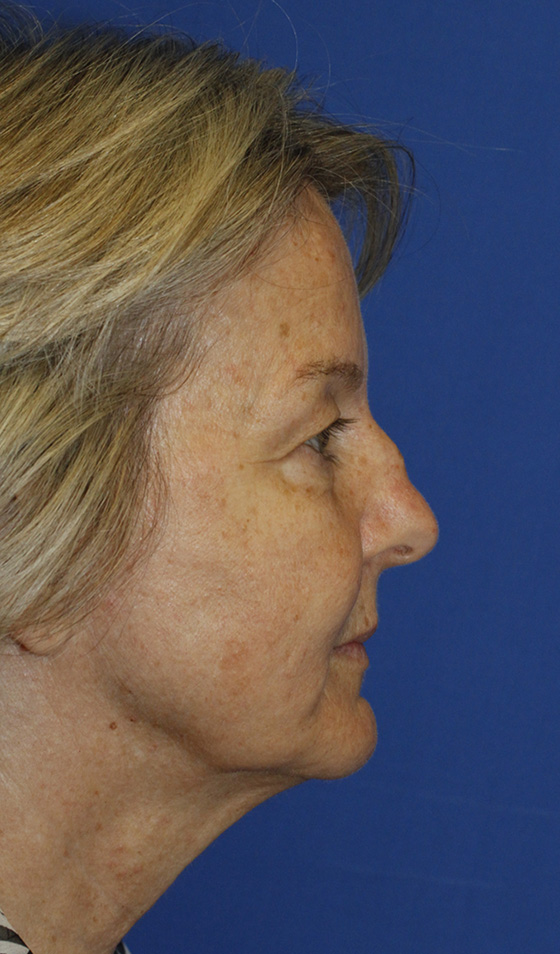 Rhinoplasty Before R Profile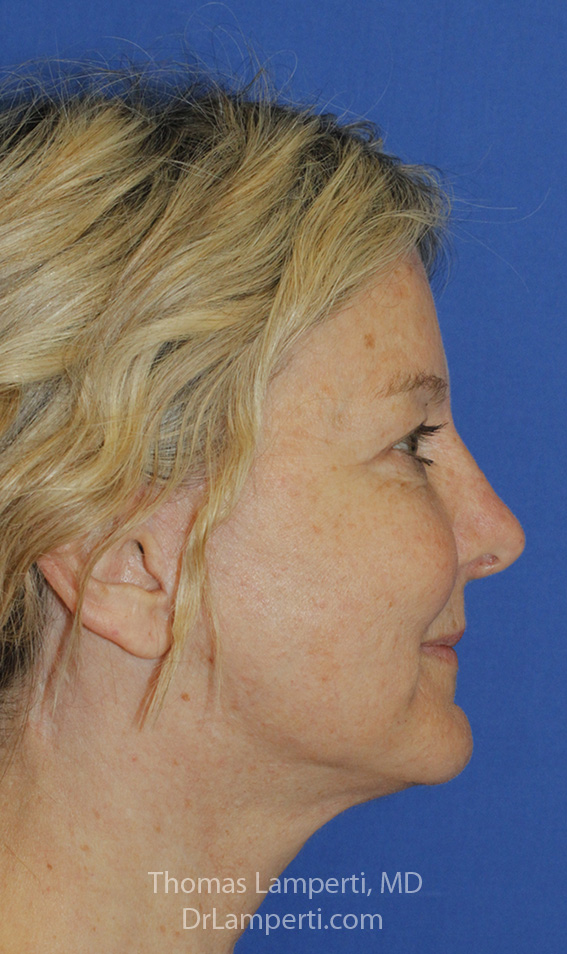 Rhinoplasty After R Profile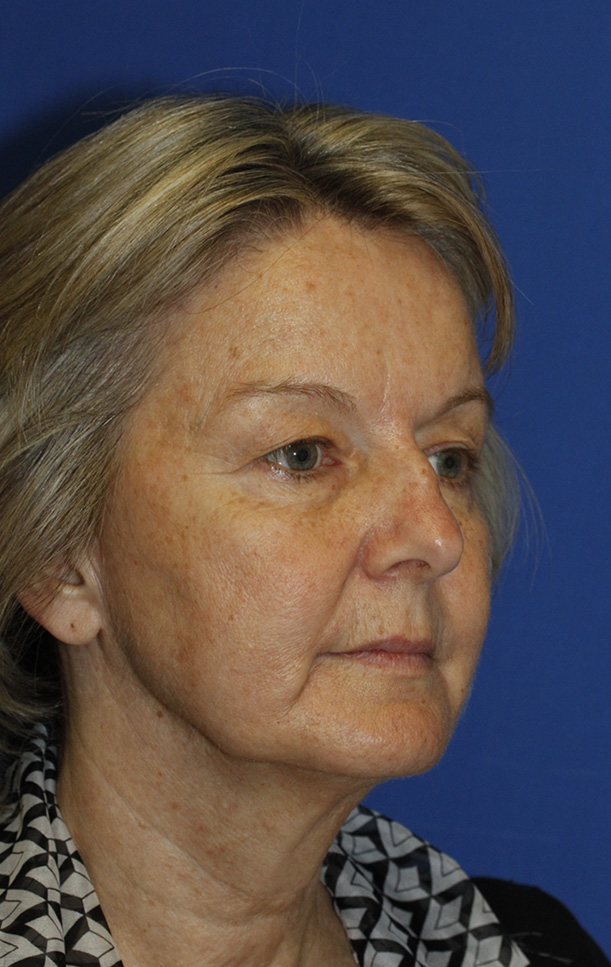 Rhinoplasty Before R Oblique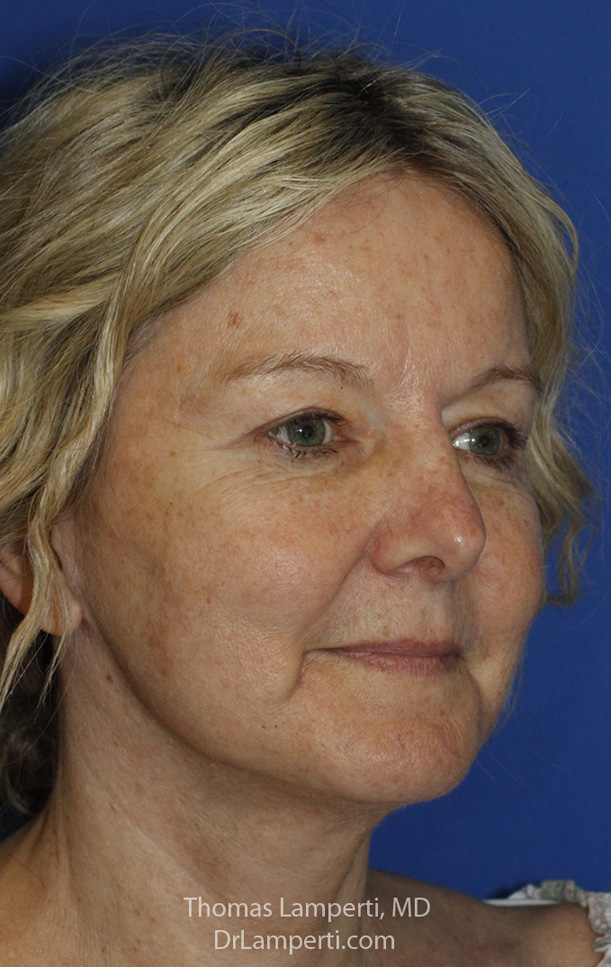 Rhinoplasty After R Oblique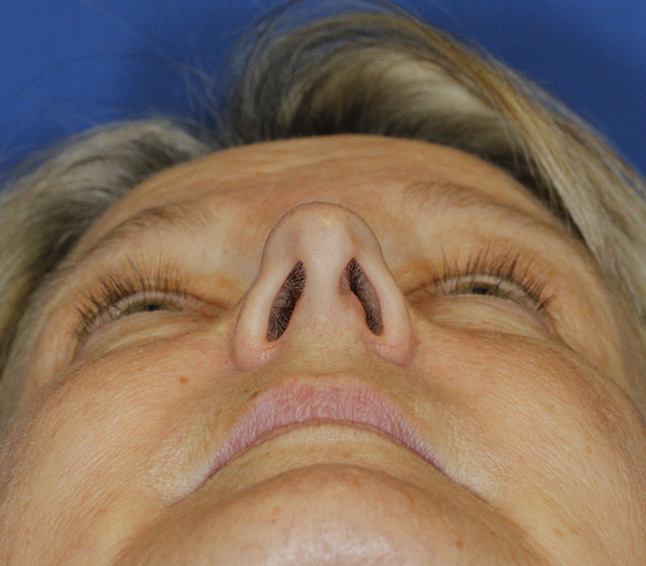 Rhinoplasty Before Base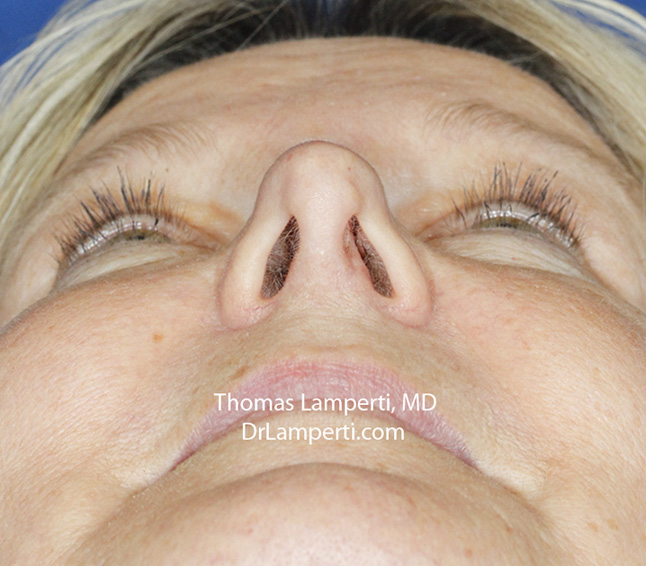 Rhinoplasty After Base
Combined Rhinoplasty To Correct Saddle Nose Deformity and Bridge Hump With Face Lift and Blepharoplasty Surgery
This rhinoplasty patient came to Seattle from Texas to consult with Thomas Lamperti, MD regarding her bridge hump and saddle nose deformity. She suffered from the saddle nose as a result of a prior severe nasal infection which destroyed some of her septum and nasal bridge cartilage. Additionally, the patient also wanted to rejuvenate her facial appearance by addressing her heavy upper eyelids and droopy jawline and neck line. To address all of these concerns Dr. Lamperti performed a combination surgery including an open septorhinoplasty, upper eyelid blepharoplasty and face lift surgery. The rhinoplasty involved rebuilding the patient's sunken bridge in the area of the saddle nose using cartilage grafts. Dr. Lamperti then smoothed down the hump higher up on the bridge in order to create a much smoother, natural profile line. In the 1 year after photos you can see how the patient profile line is much improved in appearance -- the recontoured bridge is more feminine, smoother and natural appearing. The patient also reports much improved chronic nasal obstruction and is breathing much better now. You can learn more about this patient's face lift surgery here and eyelid tuck surgery here.
To schedule your consultation with Dr. Lamperti, contact us or call 206-505-1234.
Explore more Before & After Galleries: