Rhinoplasty
Redirect the focus to your eyes. The nose is not meant to be the focus of the face. Rhinoplasty, or nose reshaping surgery, can create a more refined and proportioned nose that not only looks better but also functions better.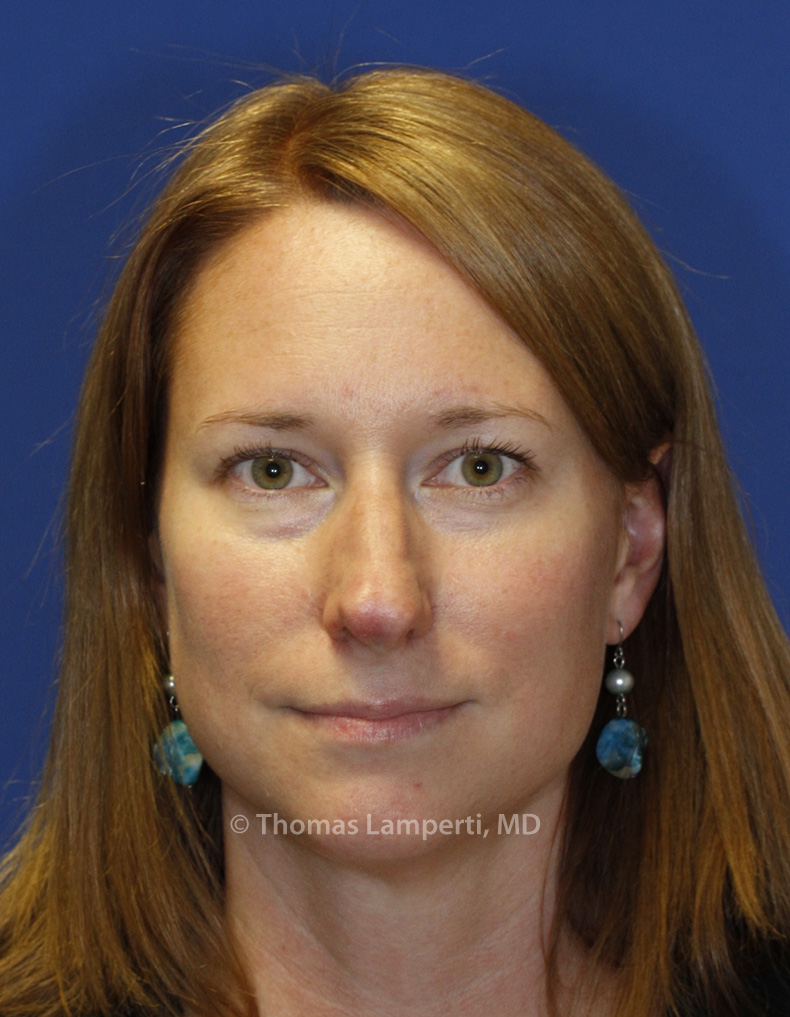 Rhinoplasty Before Frontal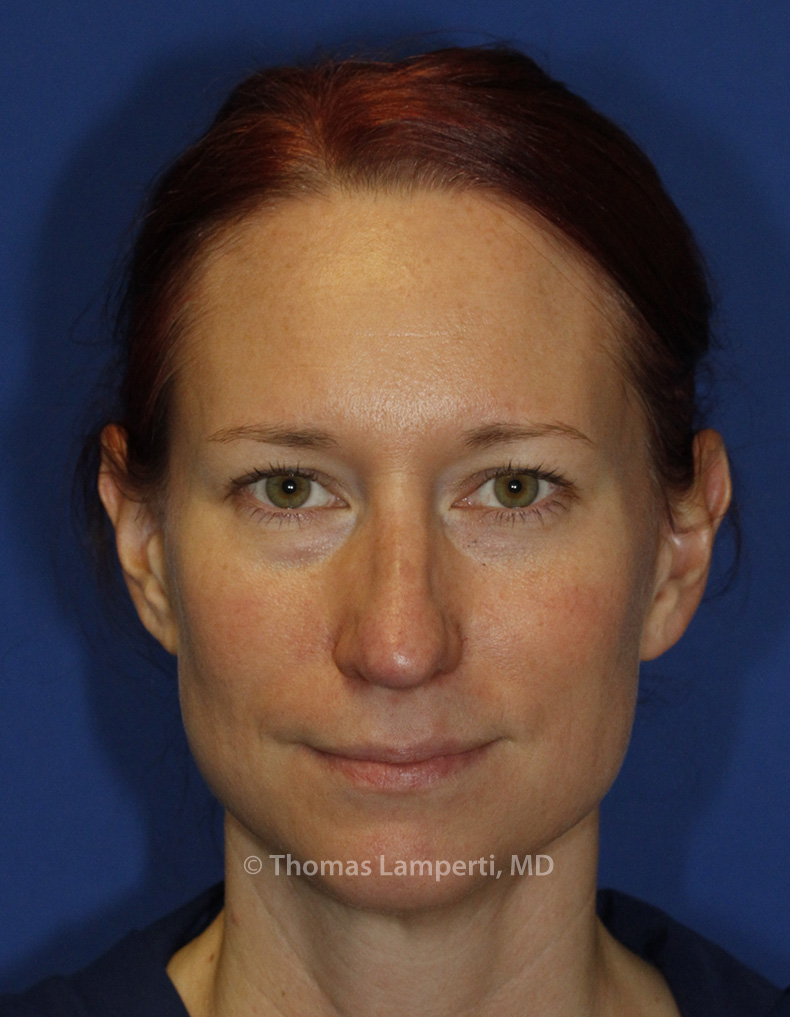 Rhinoplasty After Frontal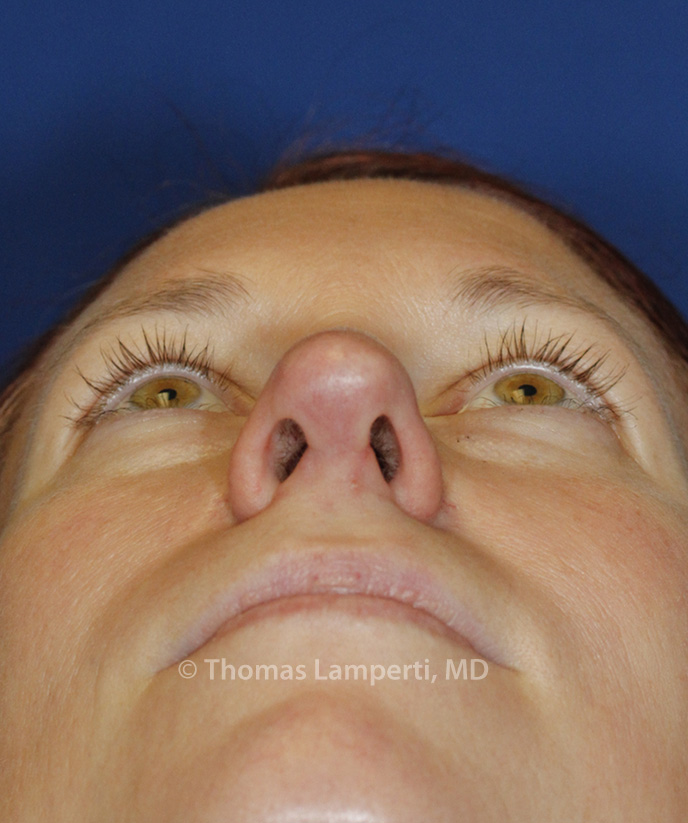 Rhinoplasty After Base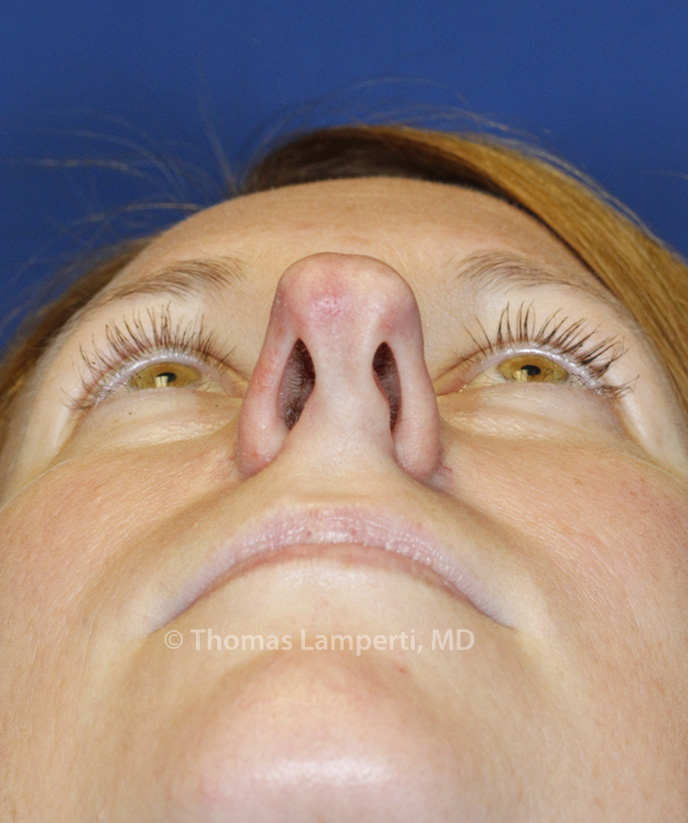 Rhinoplasty Before Base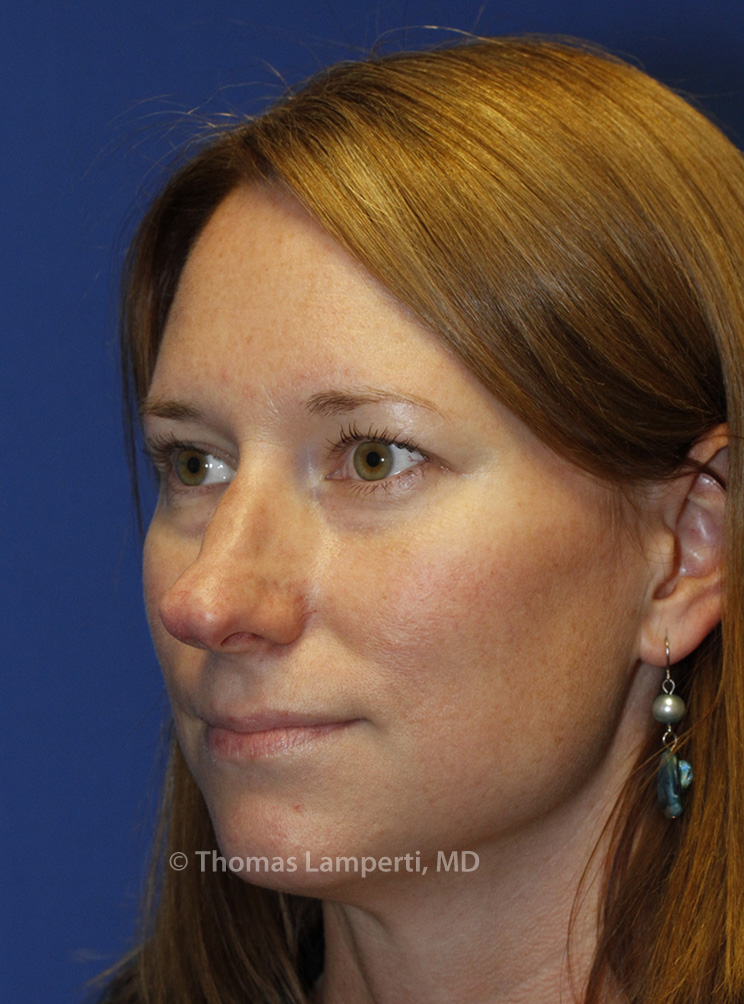 Rhinoplasty Before L Oblique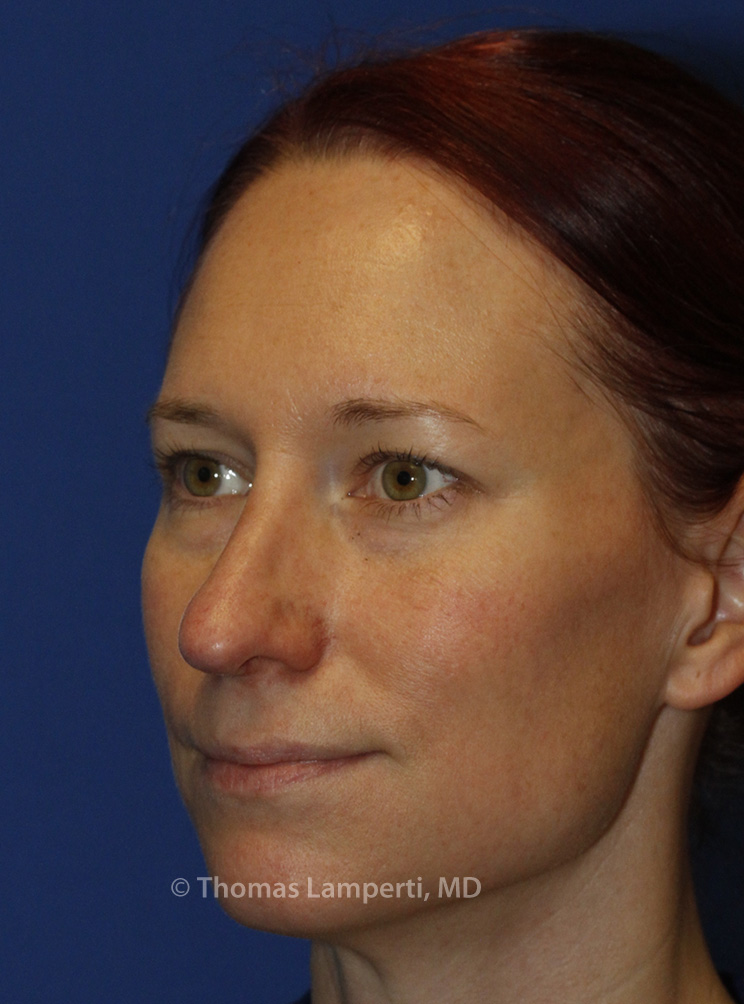 Rhinoplasty After L Oblique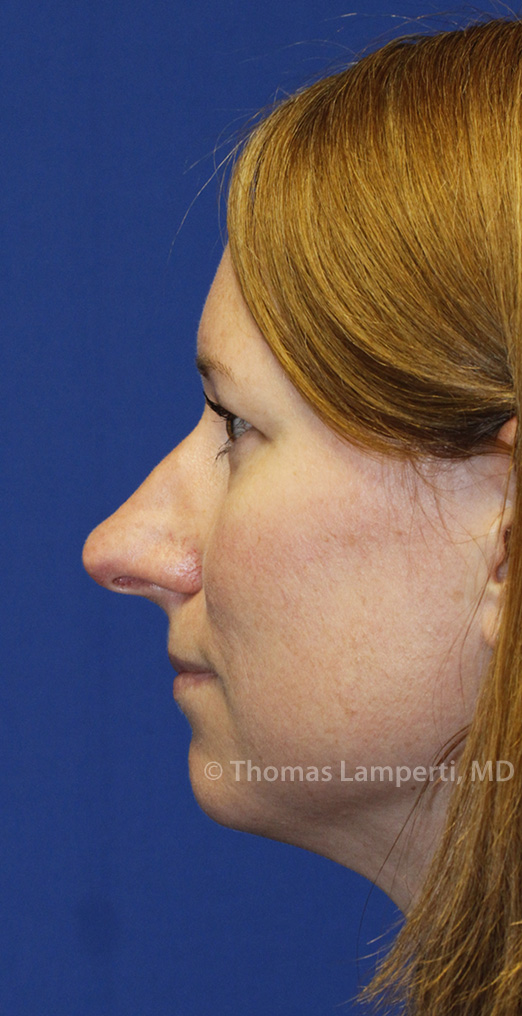 Rhinoplasty Before L Profile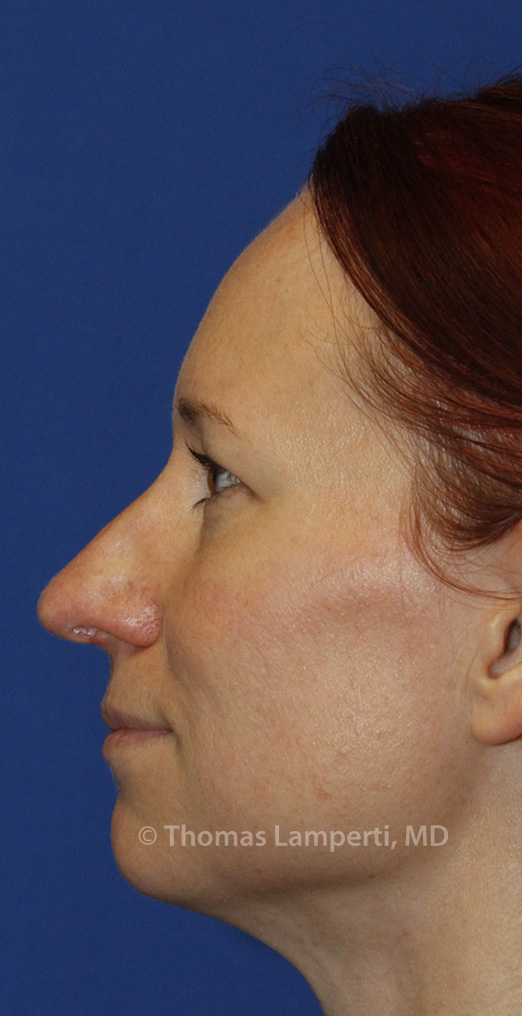 Rhinoplasty After L Profile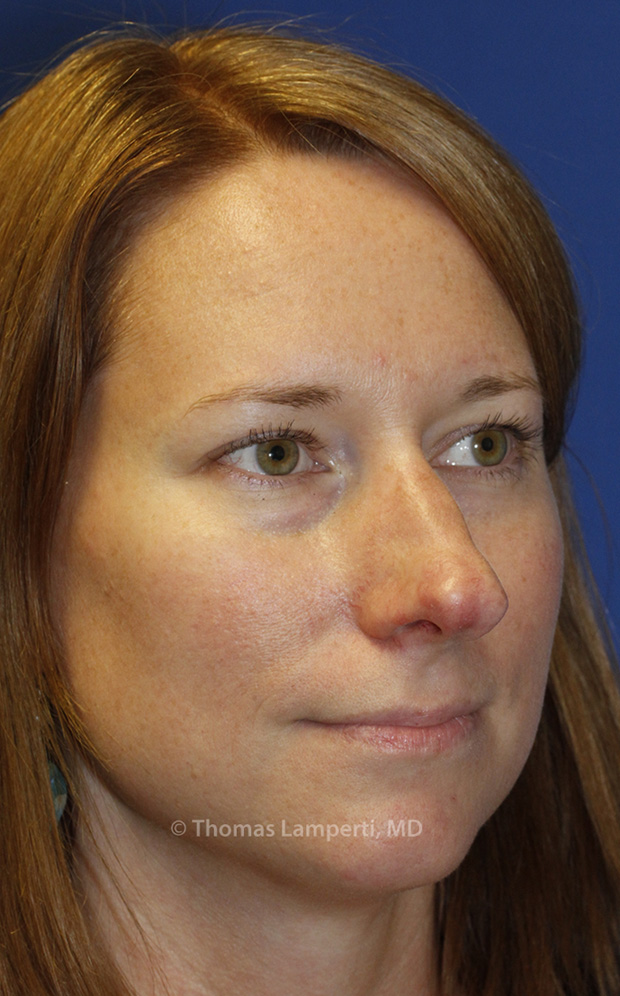 Rhinoplasty Before R Oblique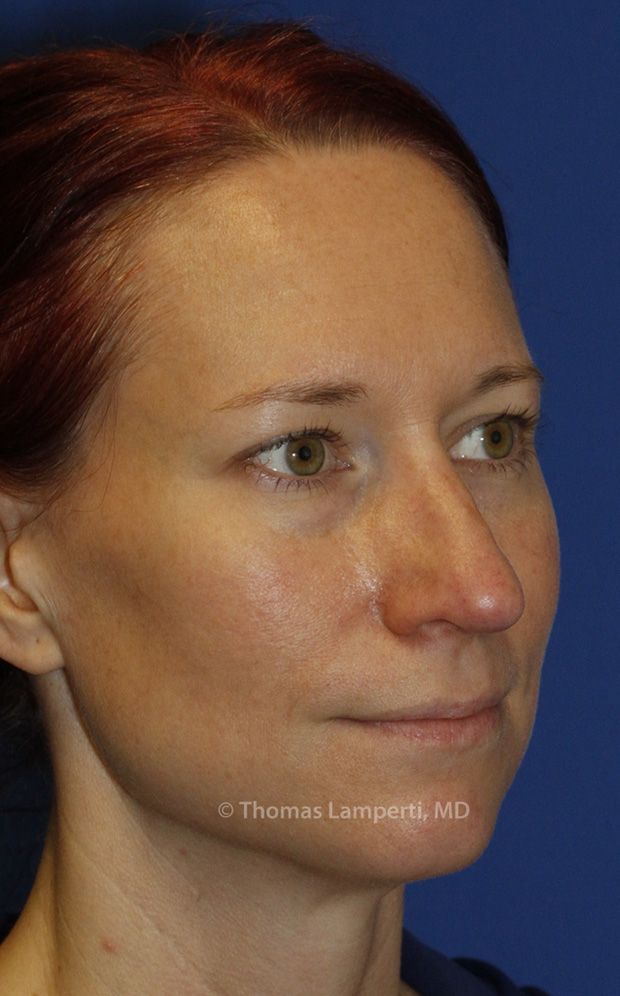 Rhinoplasty After R Oblique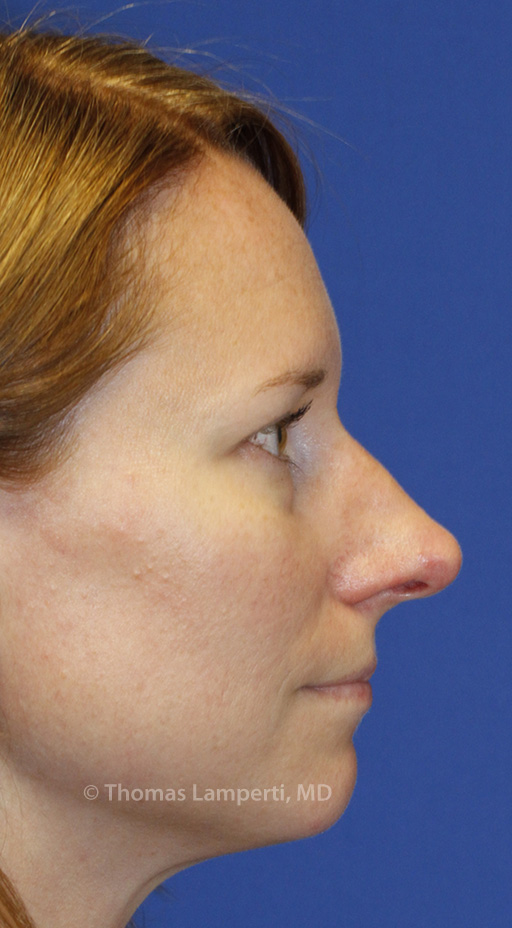 Rhinoplasty Before R Profile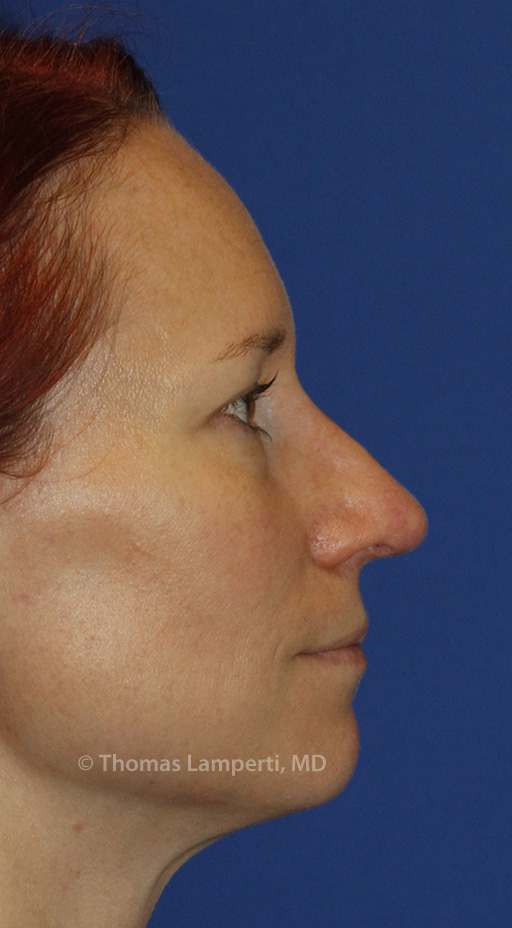 Rhinoplasty After R Profile
Septorhinoplasty To Correct An Overprojected, Bifid Tip Along With Valve Stenosis And Septal Deviation
This Everett area rhinoplasty patient came to Dr. Thomas Lamperti to see what options she had in improve her nasal appearance and function. She wanted to refine her tip and make her nose less big overall. Dr. Lamperti noted that the patient had a very long, overprojected, boxy tip with bifid tip cartilages. She also had a crooked nasal septum and columella along with pinching of her internal nasal valve region. Using an open septorhinoplasty technique Dr. Lamperti conservatively (based on patient preferences and limitations or skin redraping) deprojected the patient's tip and refined her profile line. Additionally, he repositioned the patient's tip cartilages so they were in a less trapezoidal configuration. He also performed a septoplasty and placed spreader grafts to improve the patient's nasal airflow. In the 1 year after photos you can see how the patient's tip is more more smooth and triangular and also much less projecting that before. The tip bifidity is no longer present as well. The patient's internal valves are better supported and her columella is also straighter creating more symmetric nostril sizes.
To schedule your consultation with Dr. Lamperti, contact us or call 206-505-1234.
I'm ridiculously happy with the results....I would highly recommend Dr. Lamperti to anyone who is looking for a skilled rhinoplasty surgeon in the Pacific Northwest area!
MR - Portland, OR
View More Patient Testimonials ›
Explore more Before & After Galleries: