Rhinoplasty
Redirect the focus to your eyes. The nose is not meant to be the focus of the face. Rhinoplasty, or nose reshaping surgery, can create a more refined and proportioned nose that not only looks better but also functions better.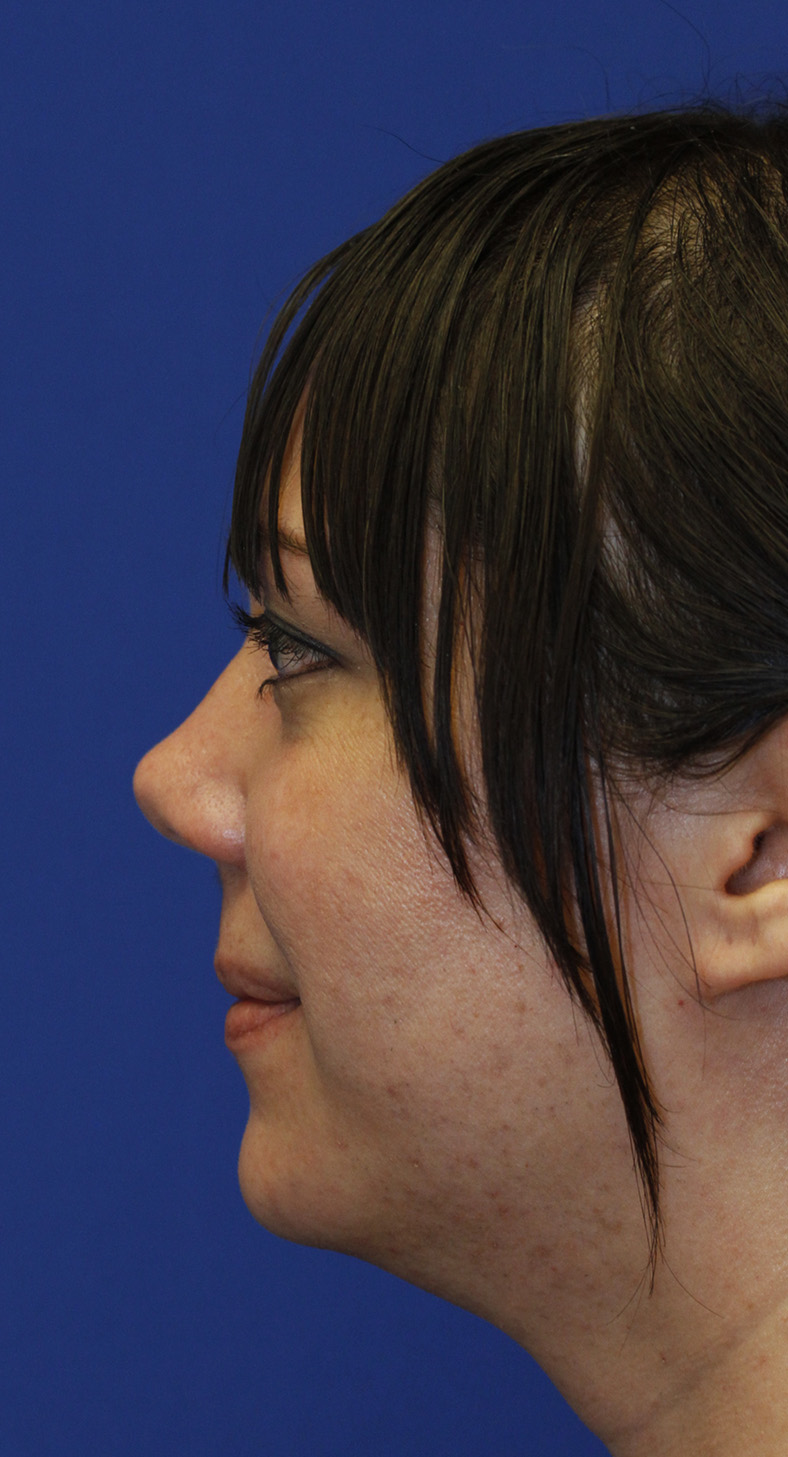 Rhinoplasty Before L Profile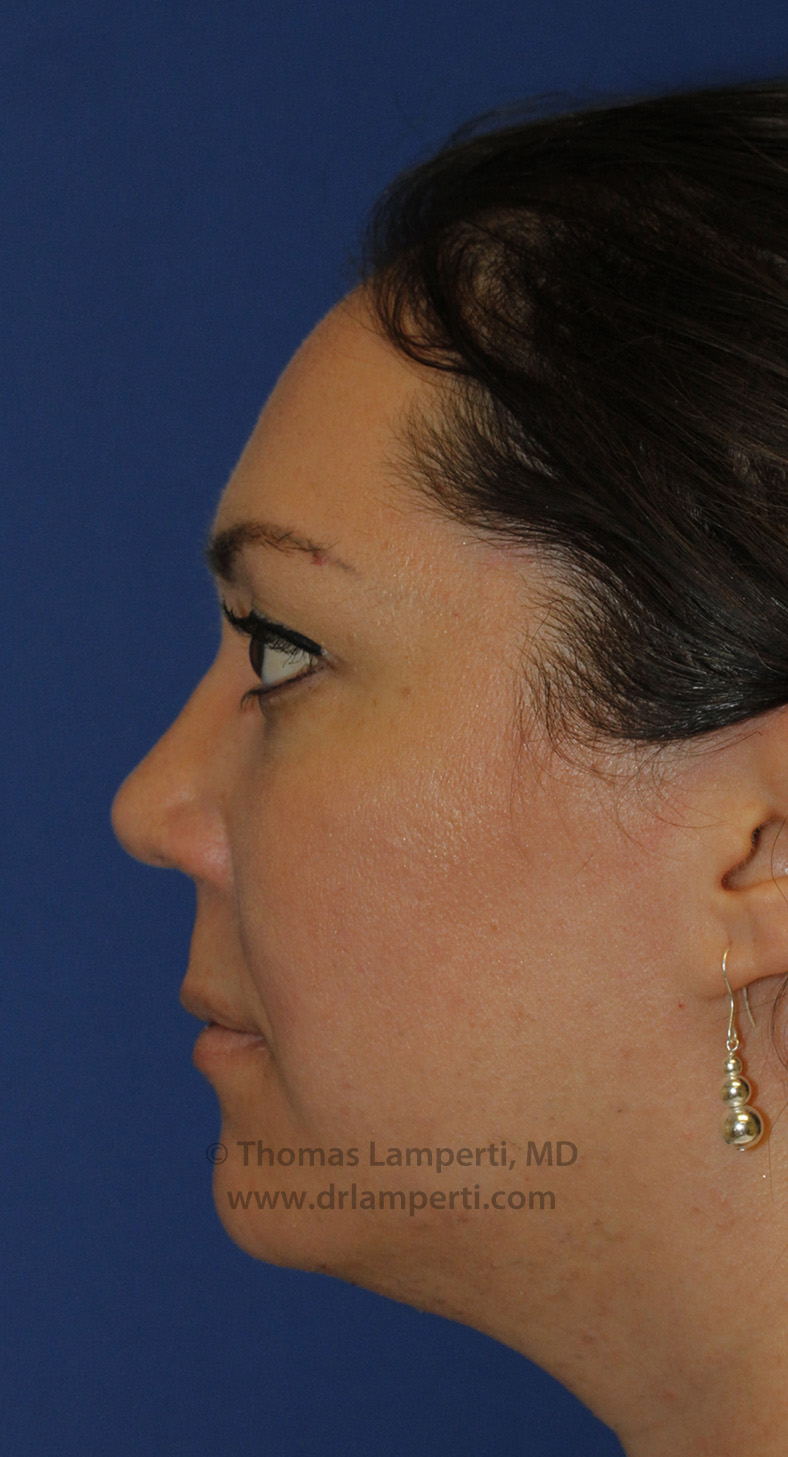 Rhinoplasty After L Profile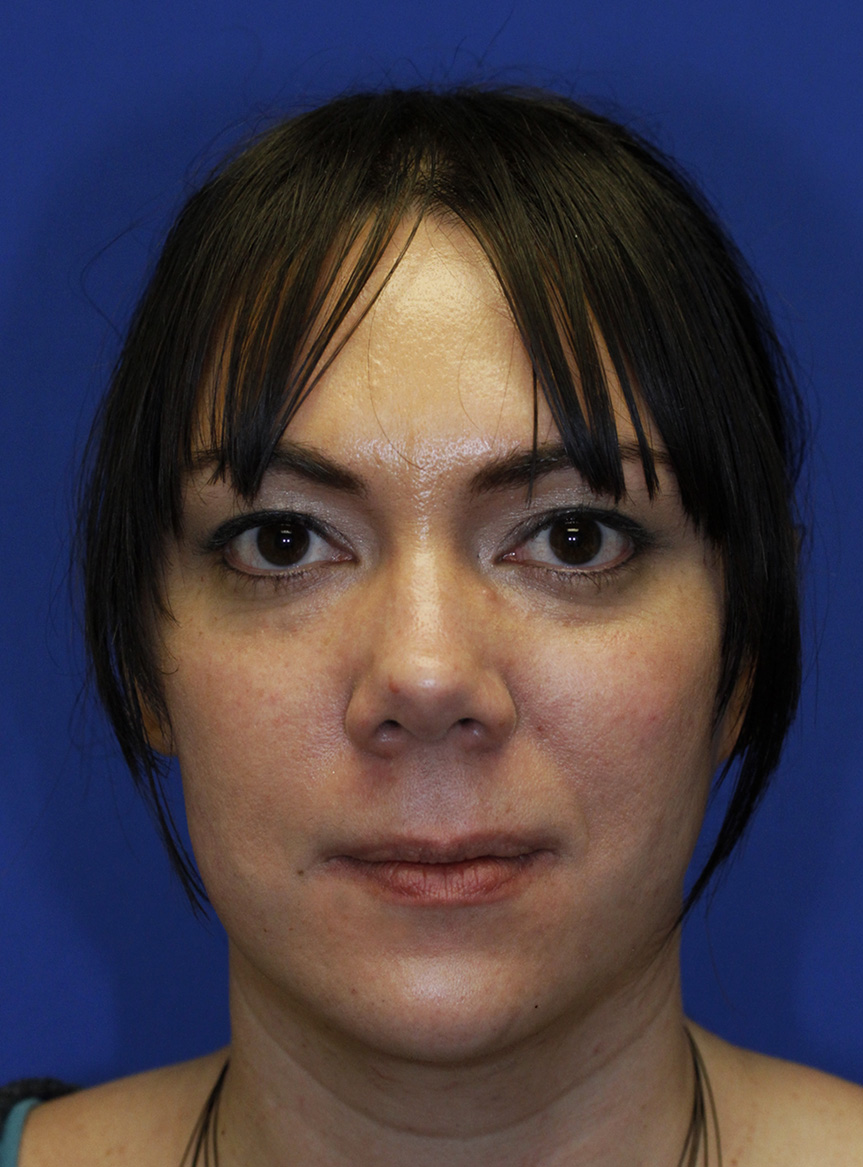 Rhinoplasty Before Frontal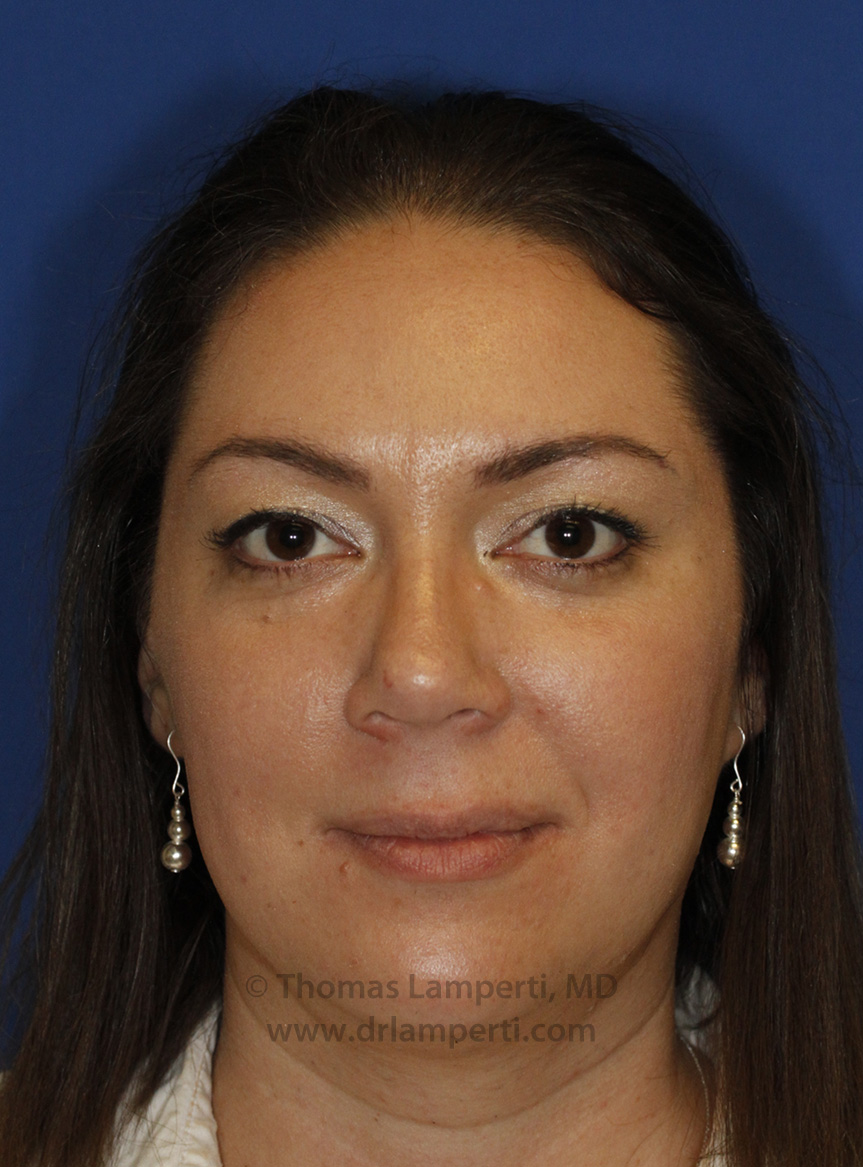 Rhinoplasty After Frontal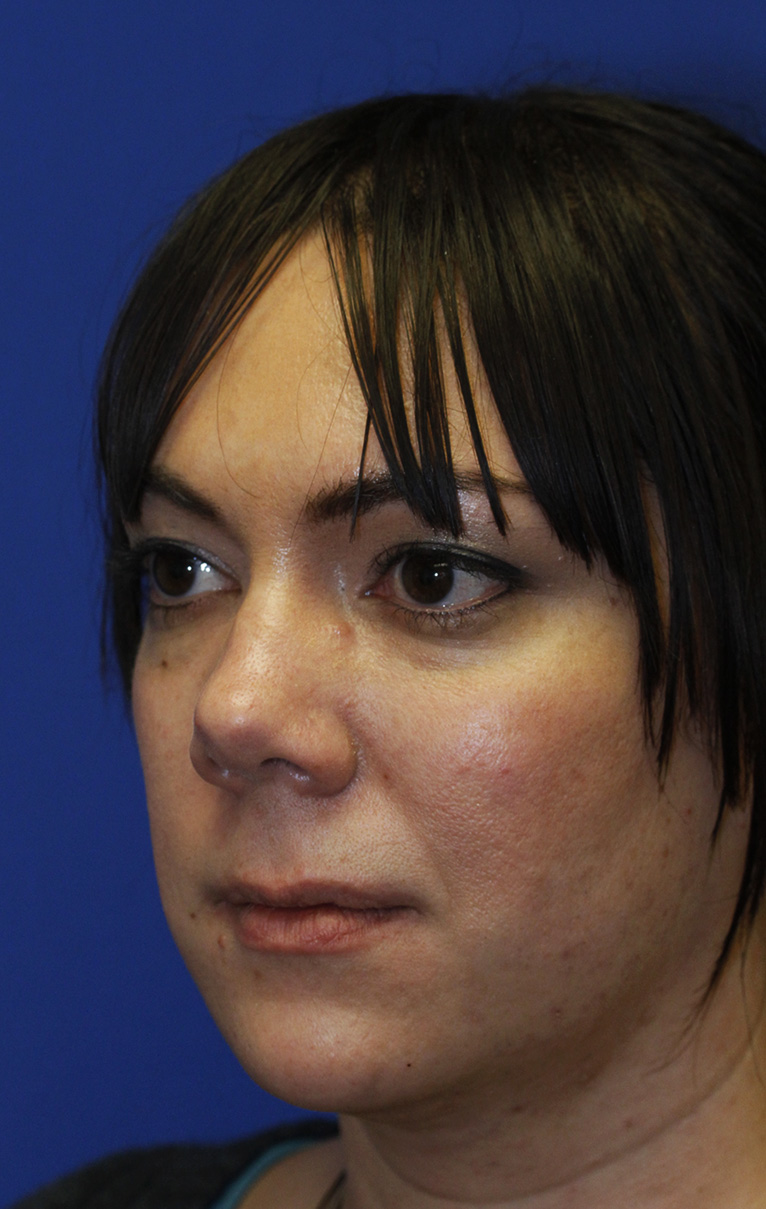 Rhinoplasty Before L Oblique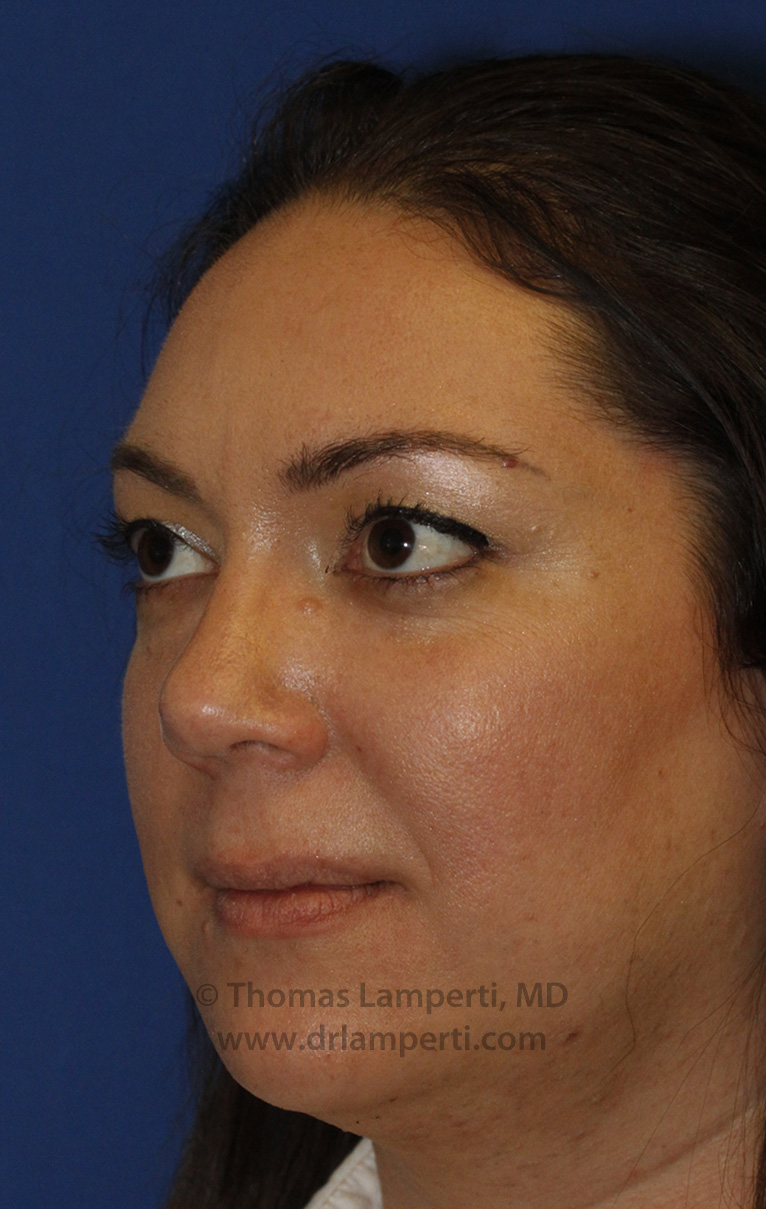 Rhinoplasty After L Oblique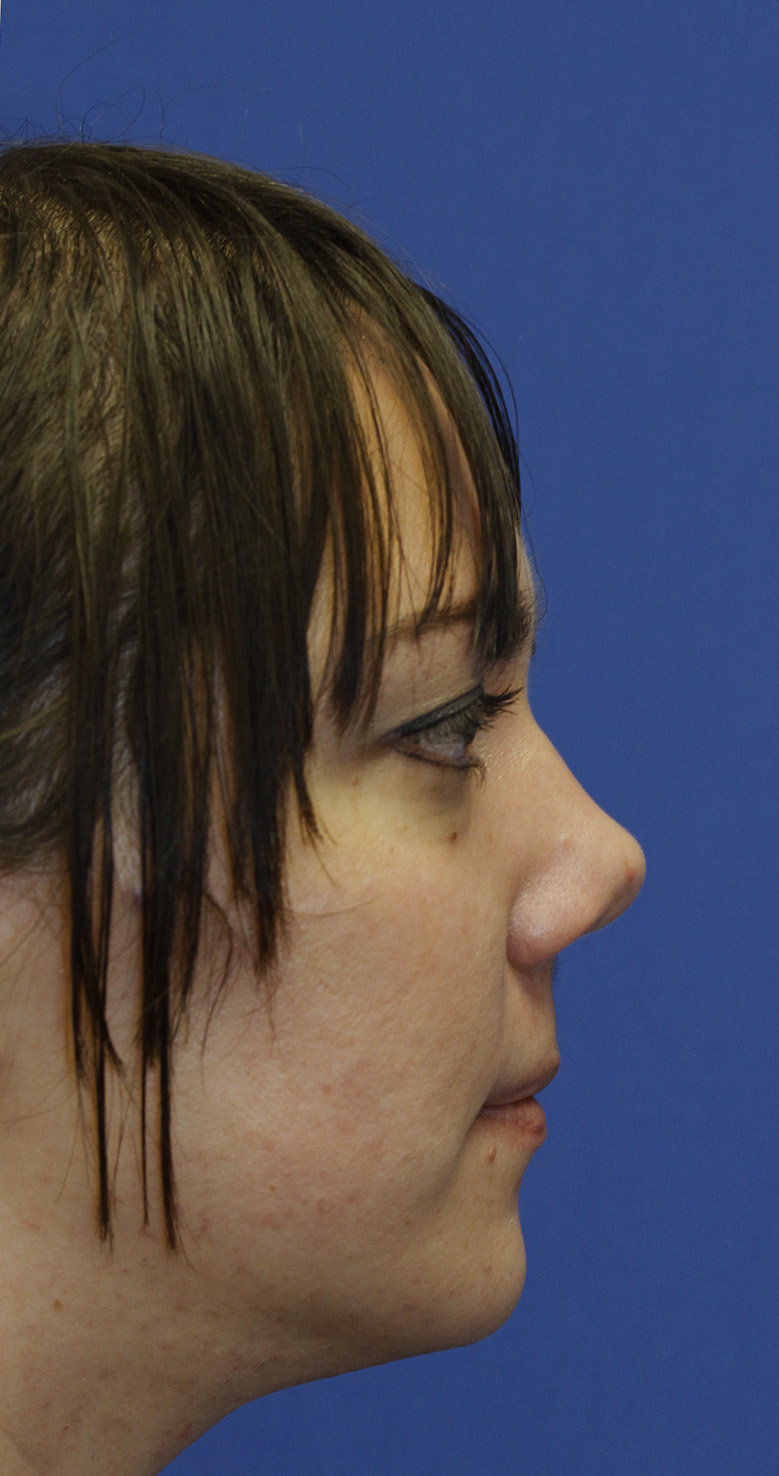 Rhinoplasty Before R Profile
Rhinoplasty After R Profile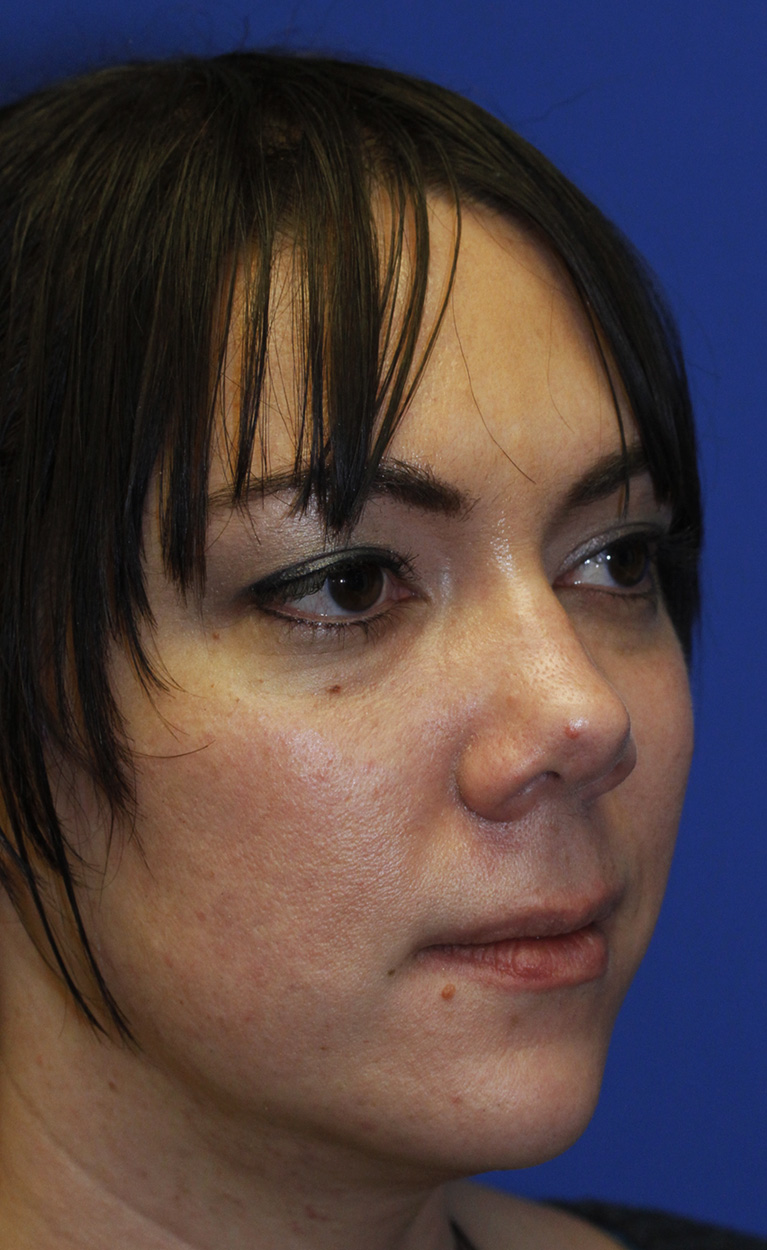 Rhinoplasty Before R Oblique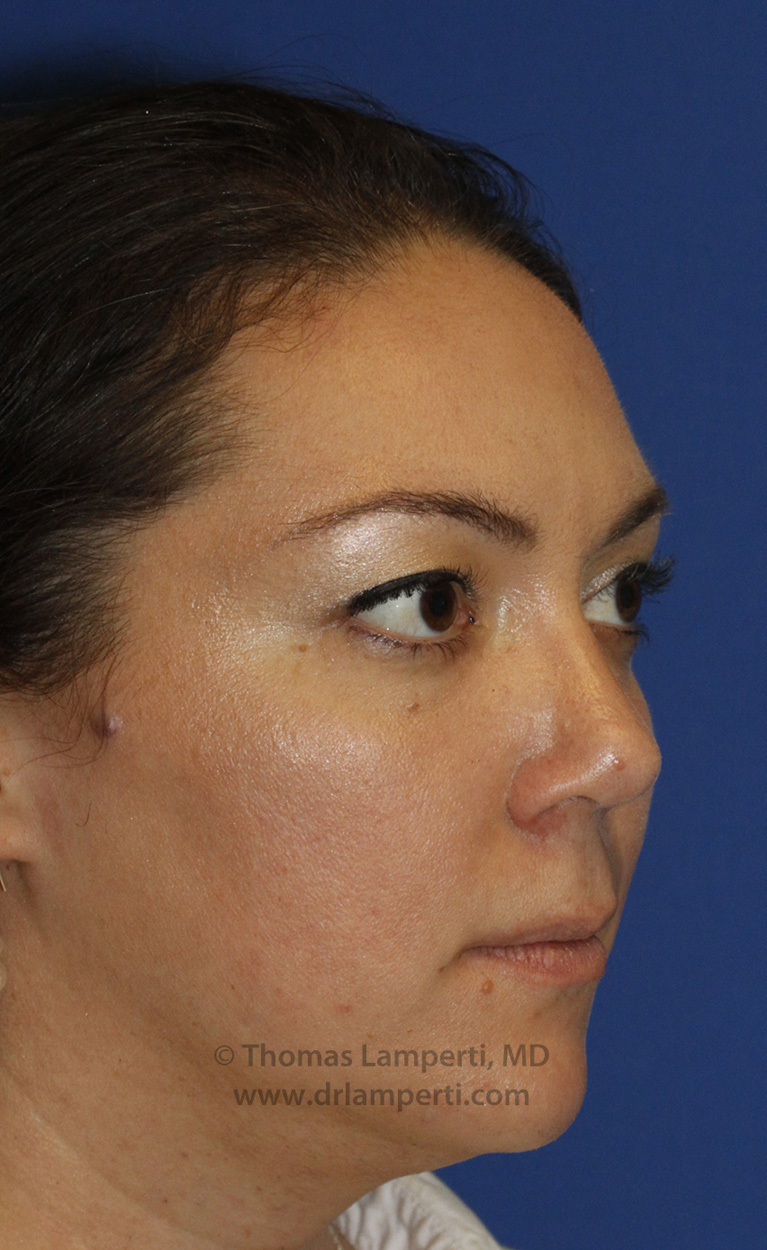 Rhinoplasty After R Oblique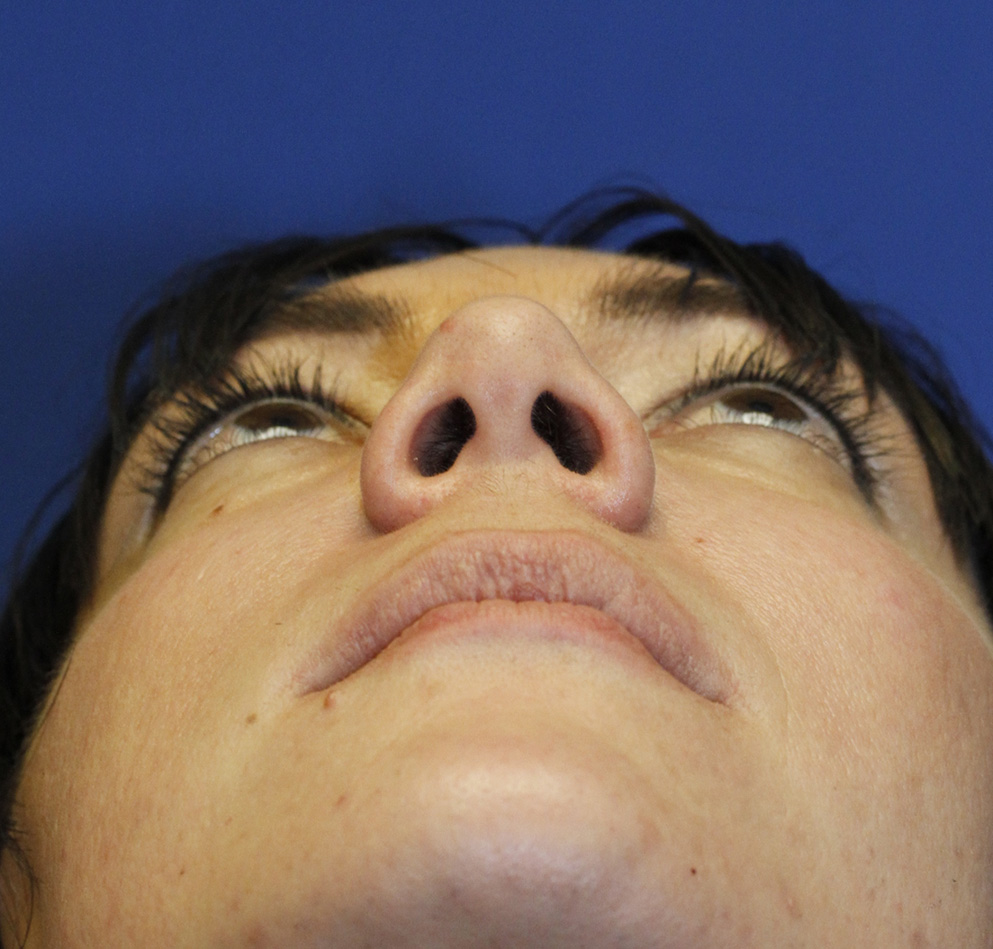 Rhinoplasty Before Base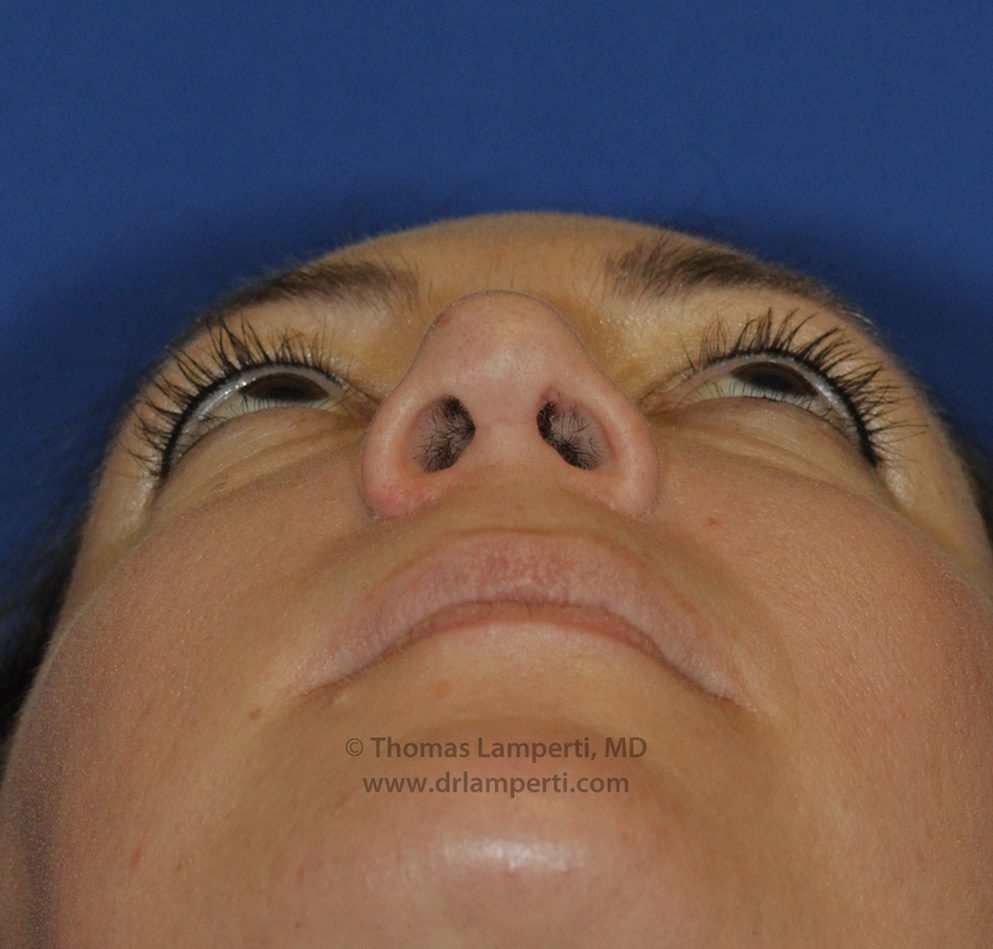 Rhinoplasty After Base
Rhinoplasty To Lenghten A Naturally Short Nose With Wide Nostrils
This Seattle rhinoplasty patient came to Thomas Lamperti, MD to see if she could have her upturned nose made more downturned so that her nostrils were less visible from the front. She was also interested in making her nostrils less wide. The patient had no prior surgery or trauma. Dr. Lamperti noted that the patient had a significantly over-rotated nasal tip as best seen on profile view. Based on the patient's current nostril width Dr. Lamperti predicted that with repositioning her nasal tip downward she would end up with increased nostril flare such that a nostril base reduction was recommended. He also noted a wide bridge that he treated using controlled bone fractures. In the 2.5 year postoperative photos you can see how the patient's tip is much more elegantly positioned creating an overall longer nasal appearance. On fronal view you can also see how you can't see as much of the patient's nostrils The patient's nostril reduction has also healed seamlessly with a natural appearing nostril width.
To schedule your consultation with Dr. Lamperti, contact us or call 206-505-1234.
The end results are fantastic! Dr. Lamperti addressed all the concerns I had, and my nose looks and feels much better.
AA - Seattle, WA
View More Patient Testimonials ›
Explore more Before & After Galleries: