Rhinoplasty
Redirect the focus to your eyes. The nose is not meant to be the focus of the face. Rhinoplasty, or nose reshaping surgery, can create a more refined and proportioned nose that not only looks better but also functions better.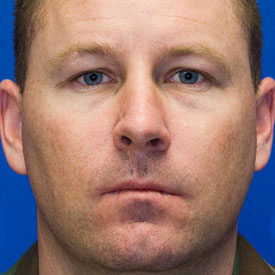 Before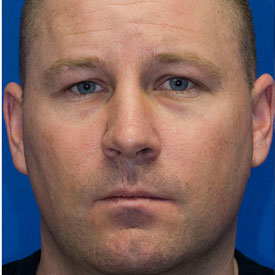 After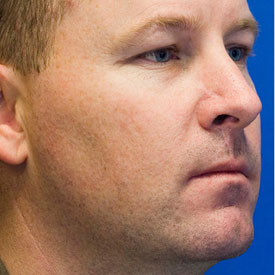 Before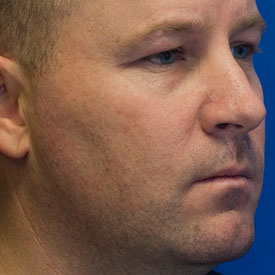 After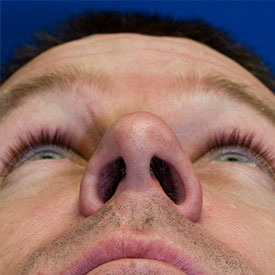 Before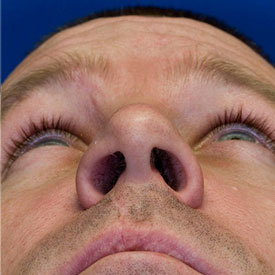 After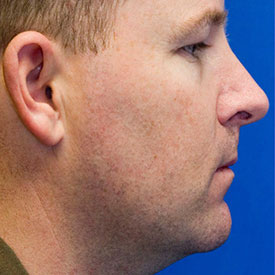 Before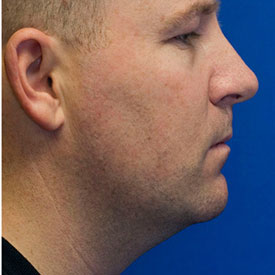 After
Post-traumatic alar retraction
This man injured his nose in an accident several years ago which resulted in a depressed scar in the area just above his right nostril. This pinching, along with a deviated septum, led to chronic difficulties breathing through his nose. On frontal and profile views, one can see how this scarring led to retraction of the patient's right ala, giving the nose a twisted appearance. Using only hidden incisions Dr. Thomas Lamperti straightened the patient's septum and using cartilage grafts improved the patient's alar retraction and pinching. The patient reports that his nasal breathing is remarkably improved. The photographs represent preoperative and 6 week postoperative results.
To schedule your consultation with Dr. Lamperti, contact us or call 206-505-1234.
You clearly have honed considerable skill, knowledge and artistry, and take much pride in your work....I'm just so very grateful to have benefited from your amazing work.
AA - Seattle, WA
View More Patient Testimonials ›
Explore more Before & After Galleries: