Rhinoplasty
Redirect the focus to your eyes. The nose is not meant to be the focus of the face. Rhinoplasty, or nose reshaping surgery, can create a more refined and proportioned nose that not only looks better but also functions better.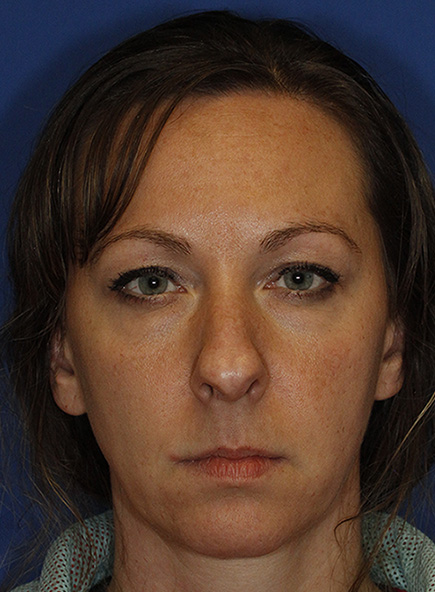 Rhinoplasty Before Frontal
Rhinoplasty After Frontal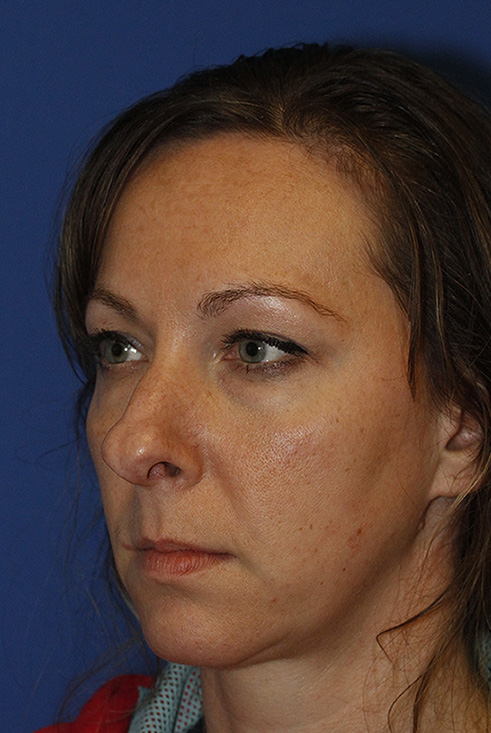 Rhinoplasty Before L Oblique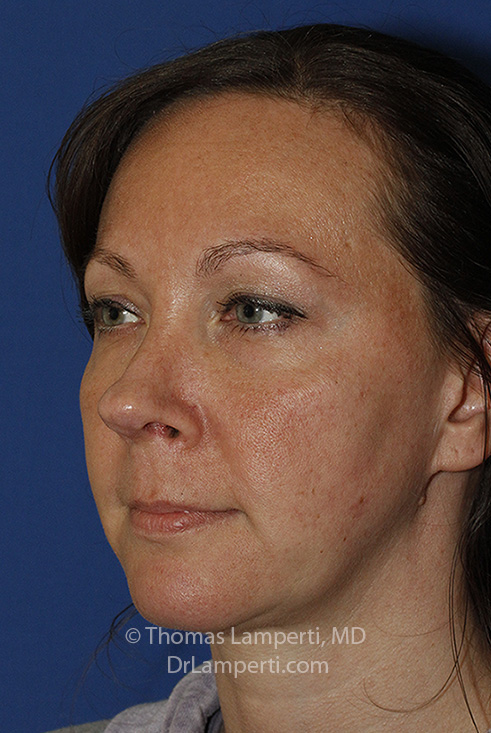 Rhinoplasty After L Oblique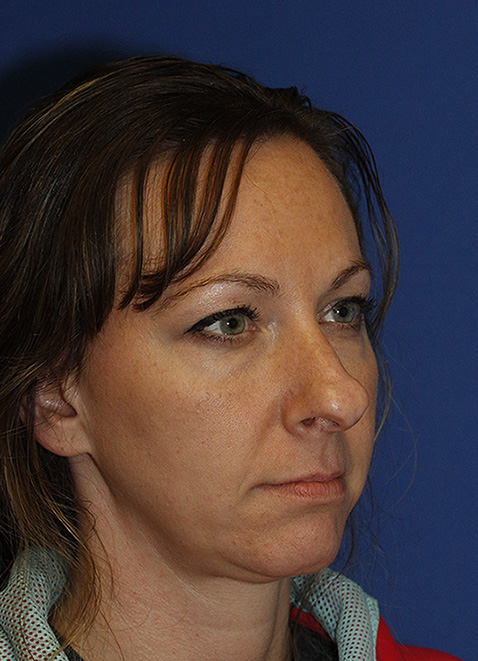 Rhinoplasty Before R Oblique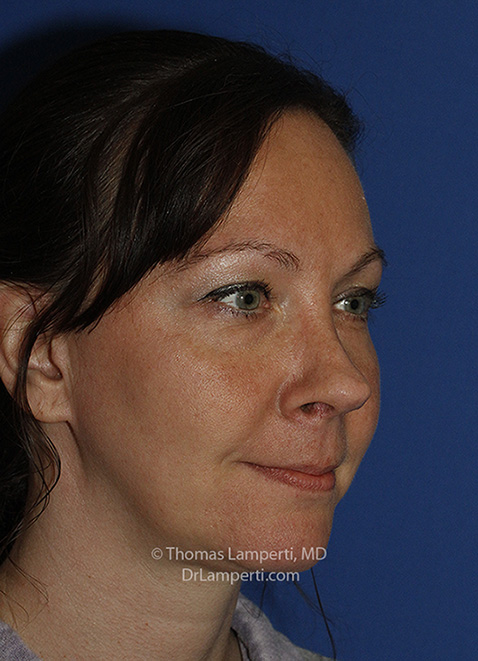 Rhinoplasty After R Oblique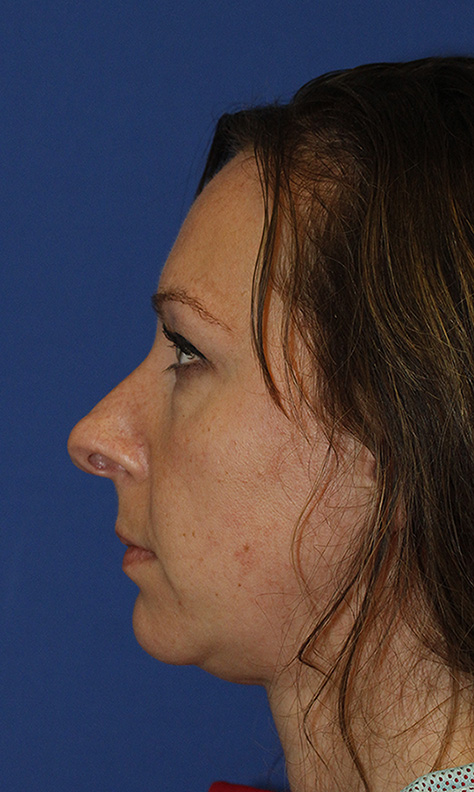 Rhinoplasty Before L Profile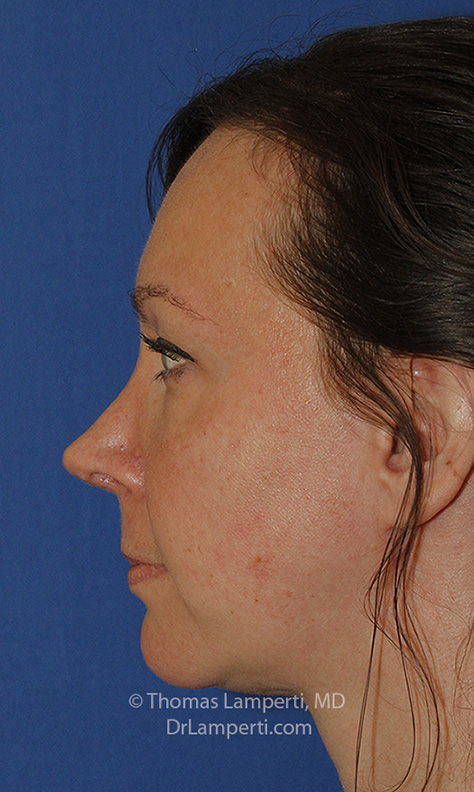 Rhinoplasty After L Profile
Rhinoplasty Before R Profile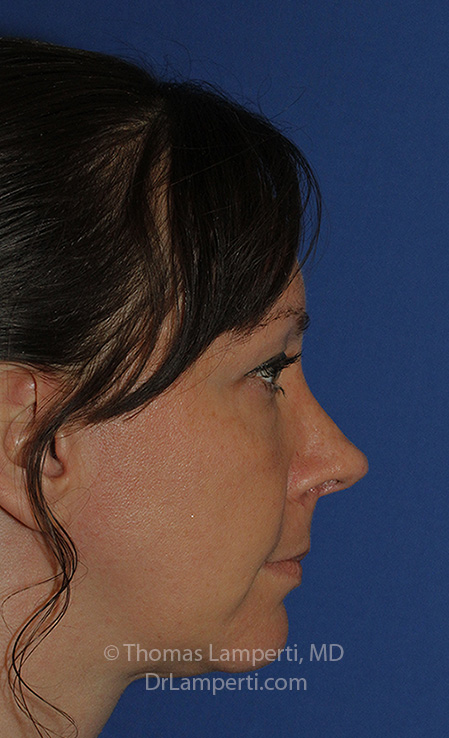 Rhinoplasty After R Profile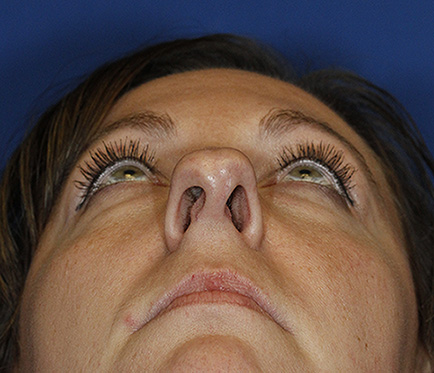 Rhinoplasty Before Base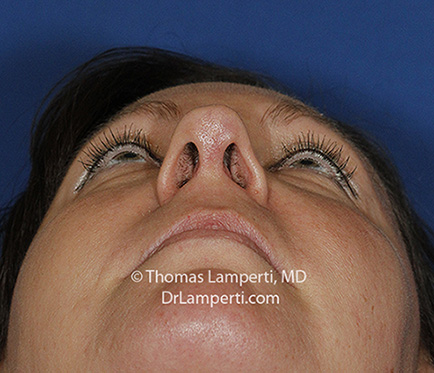 Rhinoplasty After Base
Rhinoplasty To Treat A Bridge Hump, Boxy Tip and Hanging Columella
This patient wanted to have a rhinoplasty to reduce the overall size of her nose including her bridge and tip. She consulted with Thomas Lamperti, MD to determine what her treatment options were. He noted that the patient had a very broad, boxy (trapezoidal) tip with a very prominent hanging columella and bridge hump. Dr. Lamperti performed an open septorhinoplasty to make the desired changes to the her nose. In the 13 month after photos you can see how the the patient has a smoother bridge. Also note how her columella has been tucked upward so you can't see so much into her nostrils anymore. Dr. Lamperti also trimmed the patient's tip cartilages in addition to bringing them closer together to make her tip more triangle shaped rather than trapezoidal shaped (best seen on the base view photos). He also placed a plumping graft in the infratip lobule area to act as a filler to prevent a clefted (depressed) appearance. You can also see how the patient's nostrils were initially very asymmetric on base view with a twisted appearance to the tip and columella. This was due in part from the fact that the patient's right columellar cartilage was longer than the left. To improve the symmetry Dr. Lamperti divided and overlapped the longer right cartilage to shorten it and to allow the columella to rest more in the midline.
To schedule your consultation with Dr. Lamperti, contact us or call 206-505-1234.
Dr. Lamperti is the best! I met with three other doctors before my consultation with him and I knew right away he was the right one for me.
RA -
View More Patient Testimonials ›
Explore more Before & After Galleries: