Rhinoplasty
Redirect the focus to your eyes. The nose is not meant to be the focus of the face. Rhinoplasty, or nose reshaping surgery, can create a more refined and proportioned nose that not only looks better but also functions better.
Rhinoplasty Before R Profile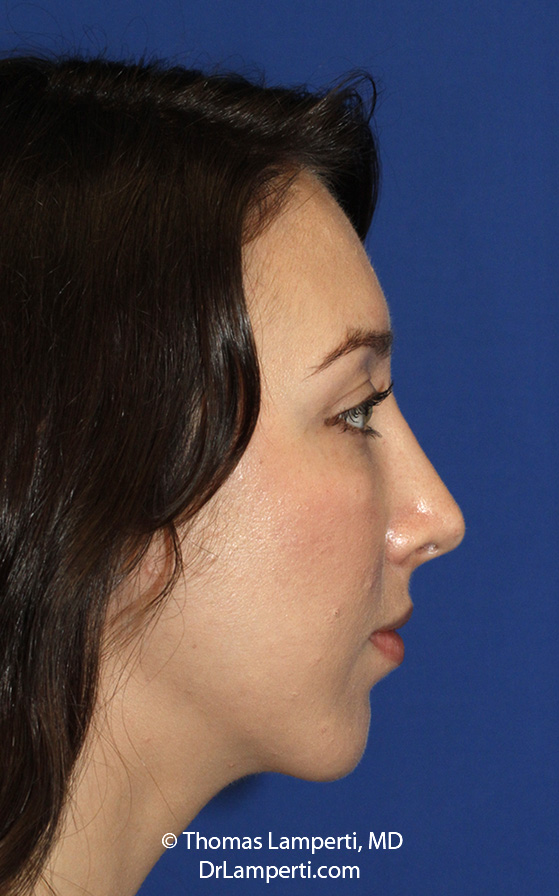 Rhinoplasty After R Profile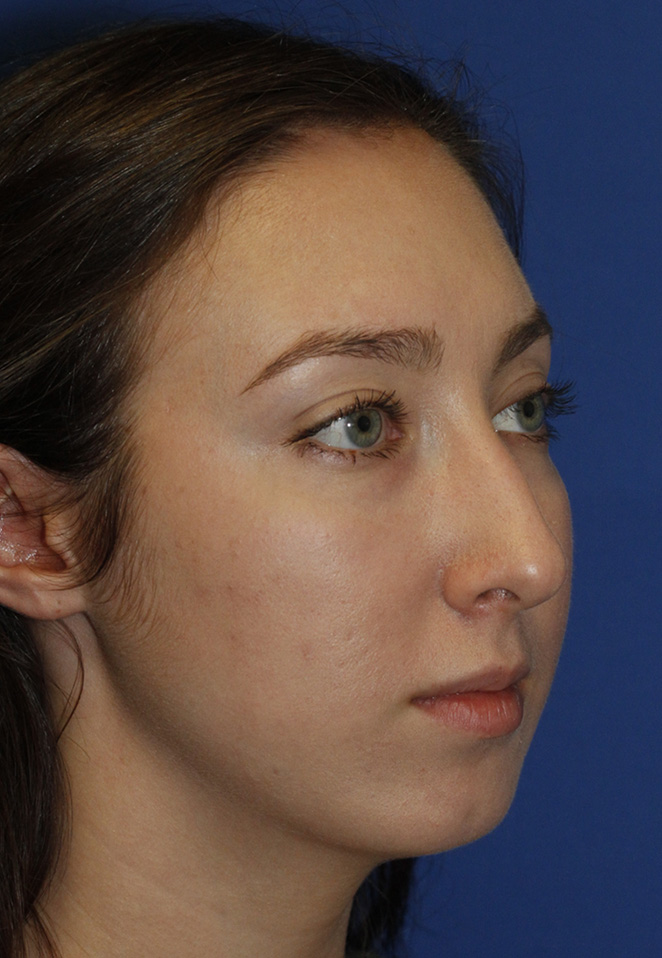 Rhinoplasty Before R Oblique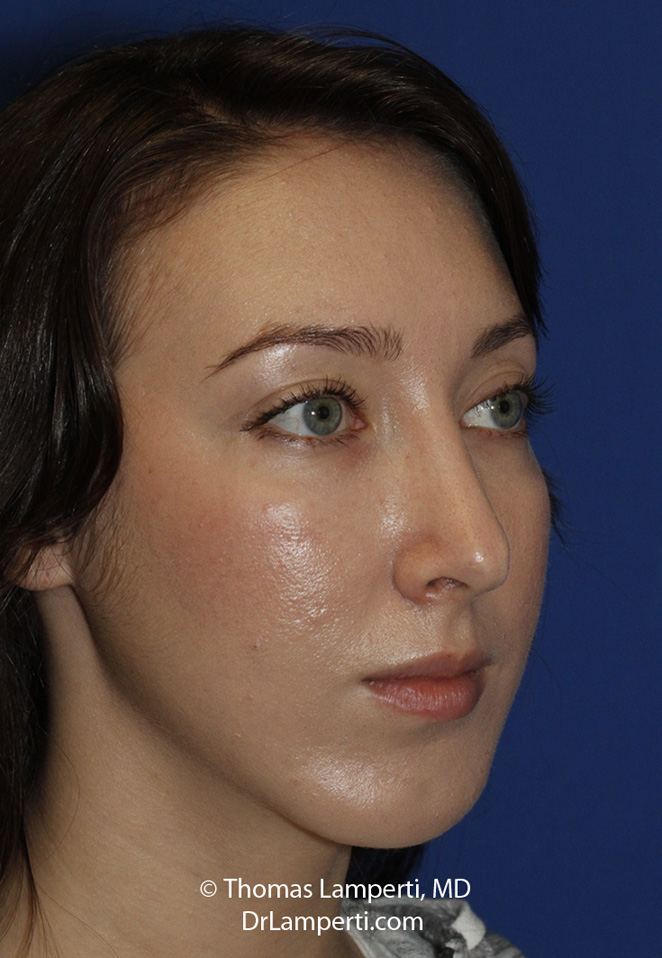 Rhinoplasty After R Oblique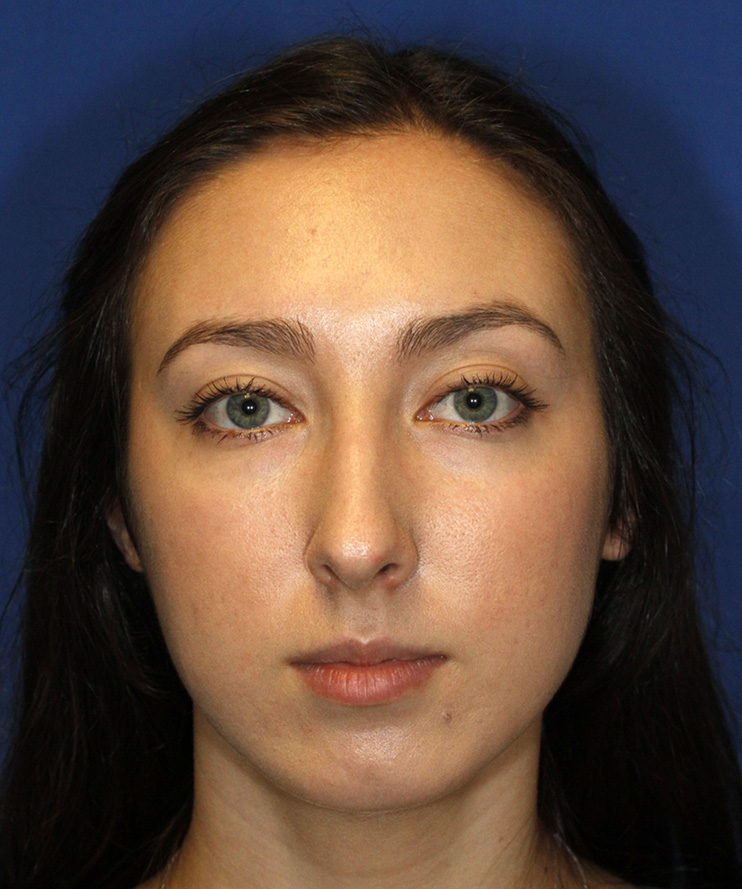 Rhinoplasty Before Frontal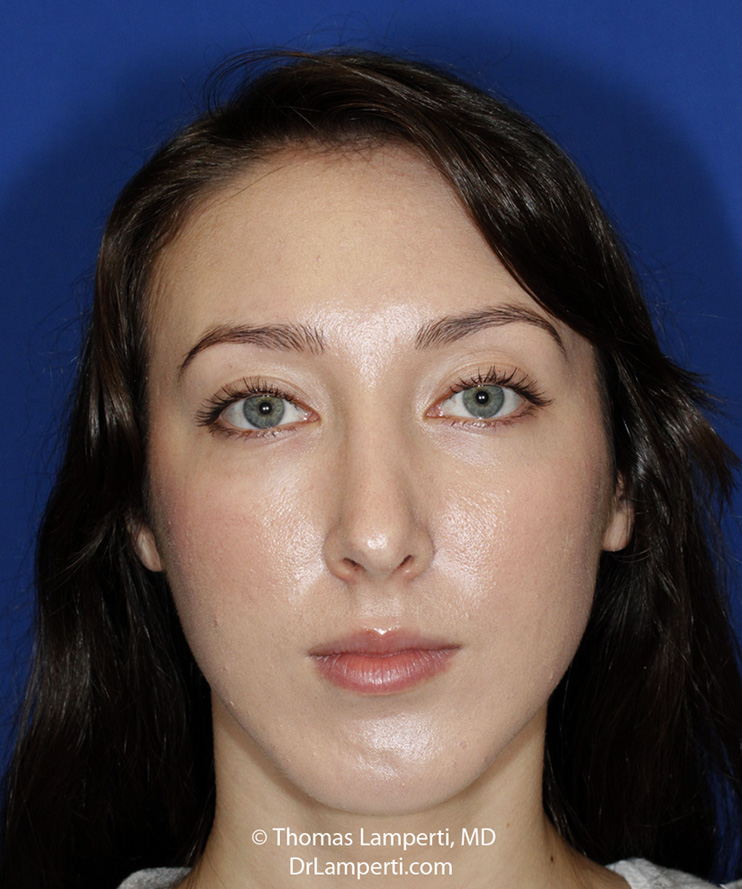 Rhinoplasty After Frontal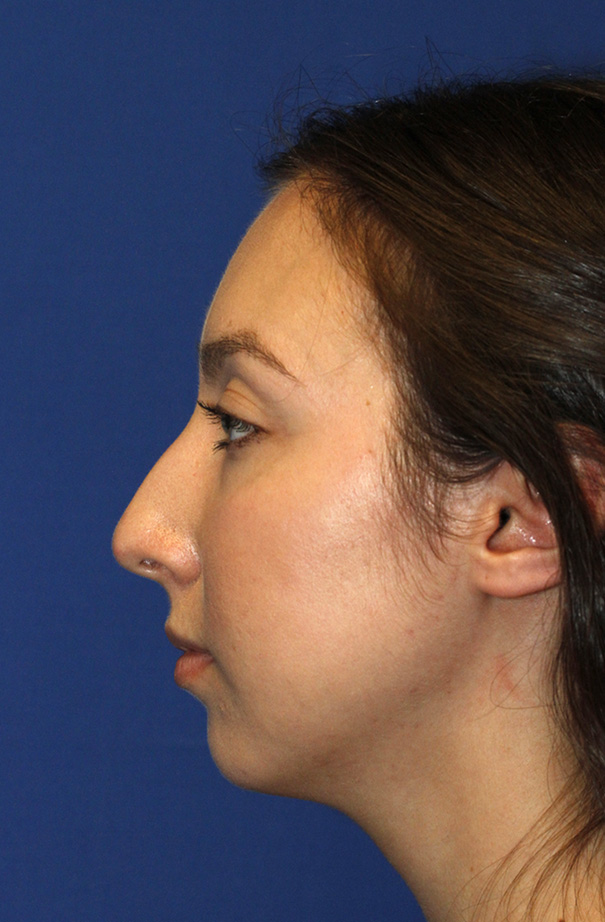 Rhinoplasty Before L Profile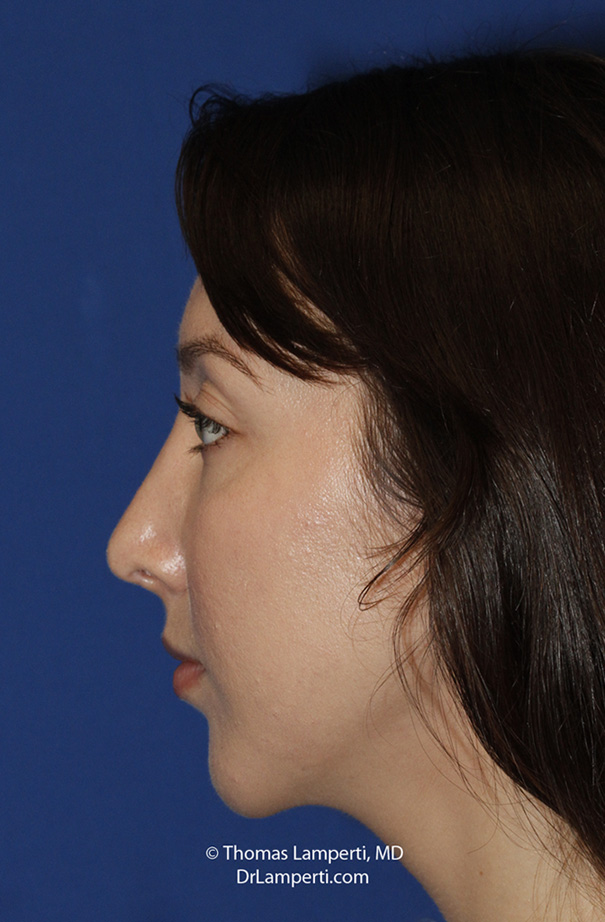 Rhinoplasty After L Profile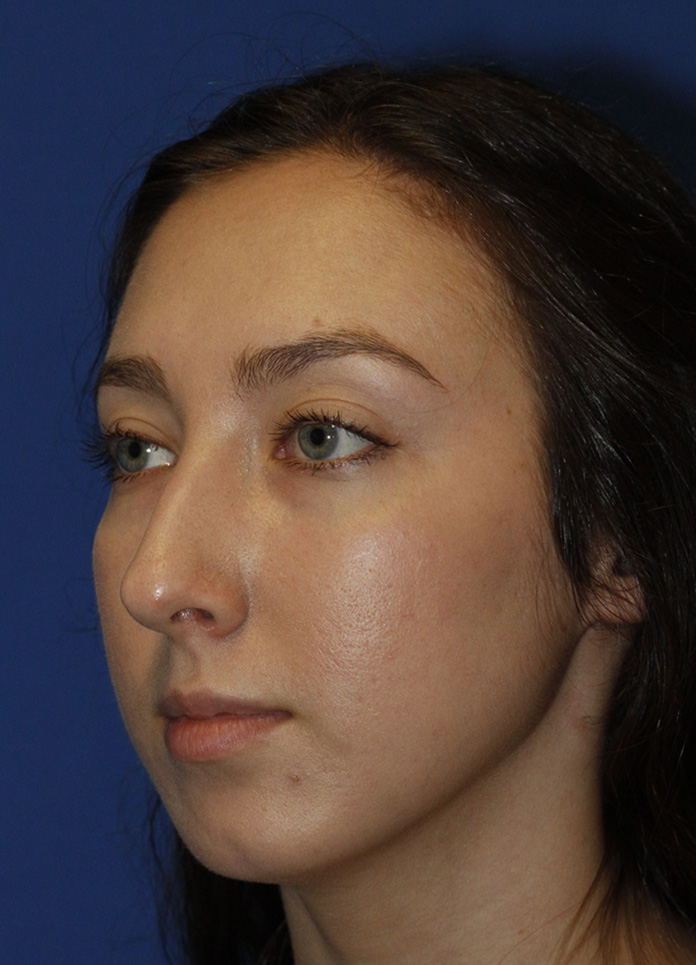 Rhinoplasty Before L Oblique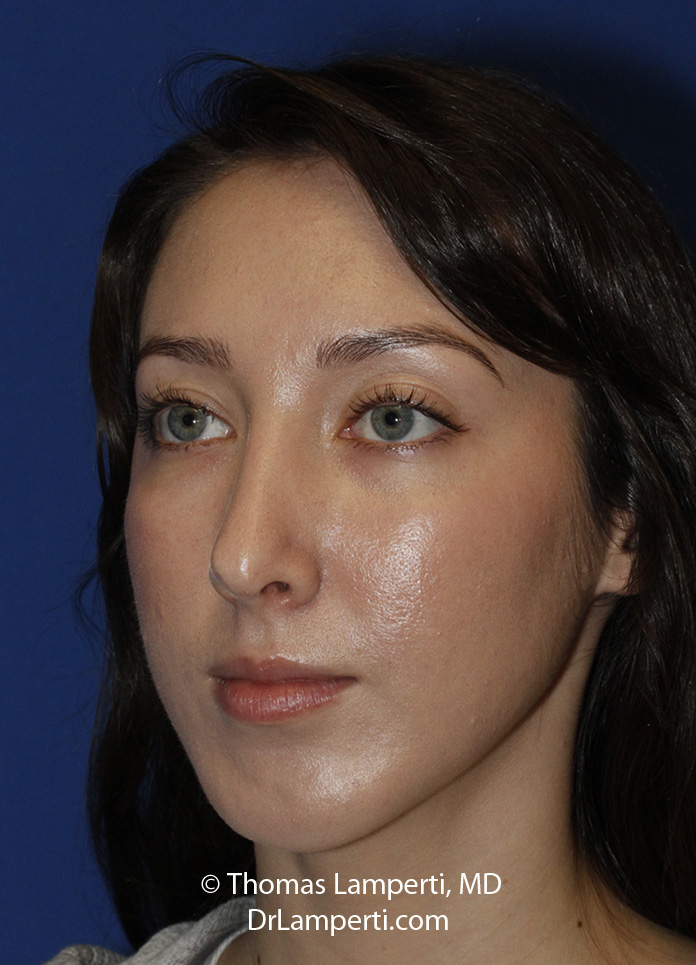 Rhinoplasty After L Oblique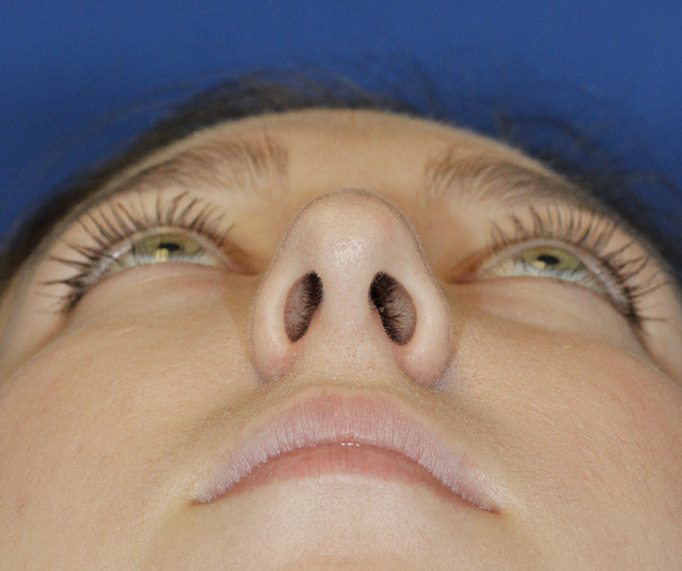 Rhinoplasty Before Base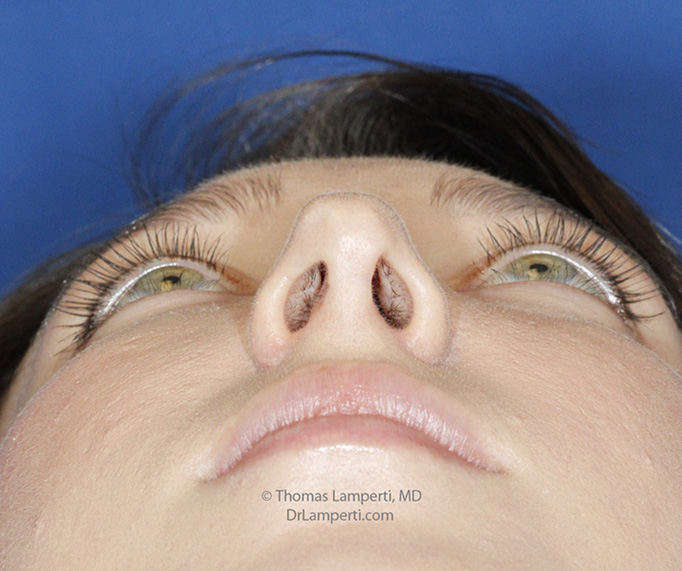 Rhinoplasty After Base
Rhinoplasty To Smooth Bridge And Improve Nasal Obstruction Combined With Chin Implantation
This patient traveled from Eastern Washington to consult with Dr. Lamperti regarding fixing her chronically restricted nasal airflow and chronic sinusitis. She also wanted to smooth her bridge and address her recessed chin as well. To improve her breathing Dr. Lamperti performed a septoplasty. He also performed endoscopic sinus surgery to open up her blocked sinus passages. Additionally, Dr. Lamperti performed an open rhinoplasty which allowed him to smooth down the patient's bridge hump. He also conservatively deprojected the patient's tip and reduced her columellar show slightly while maintaining the same tip rotation. To further improve the patient's facial proportions, Dr. Lamperti placed a silicone chin implant using a small incision placed under her chin. In the 1 year after photos you can see how the patient's nose is smaller with a smooth bridge on profile view. The patient is also very happy now that her nasal airflow is improved and she hasn't had any sinus infections since having surgery. You can learn more about this patient's chin augmentation surgery here.
To schedule your consultation with Dr. Lamperti, contact us or call 206-505-1234.
Explore more Before & After Galleries: