Rhinoplasty
Redirect the focus to your eyes. The nose is not meant to be the focus of the face. Rhinoplasty, or nose reshaping surgery, can create a more refined and proportioned nose that not only looks better but also functions better.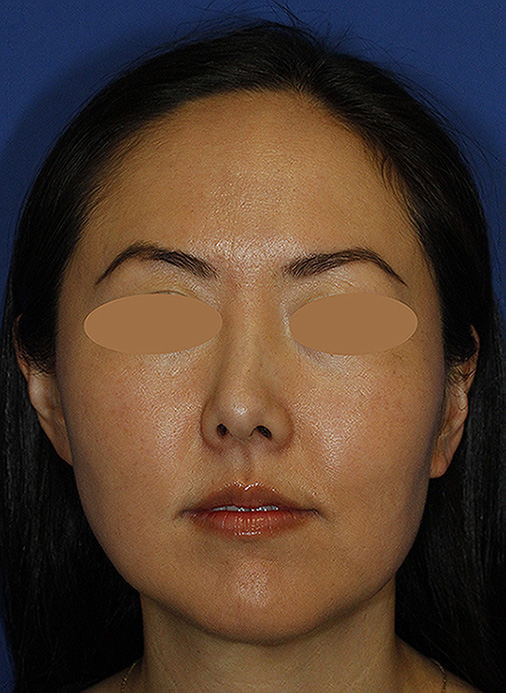 Rhinoplasty Before Frontal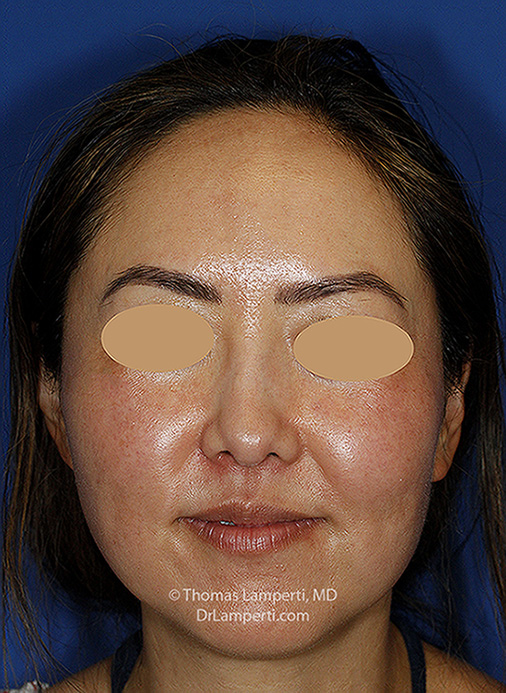 Rhinoplasty After Frontal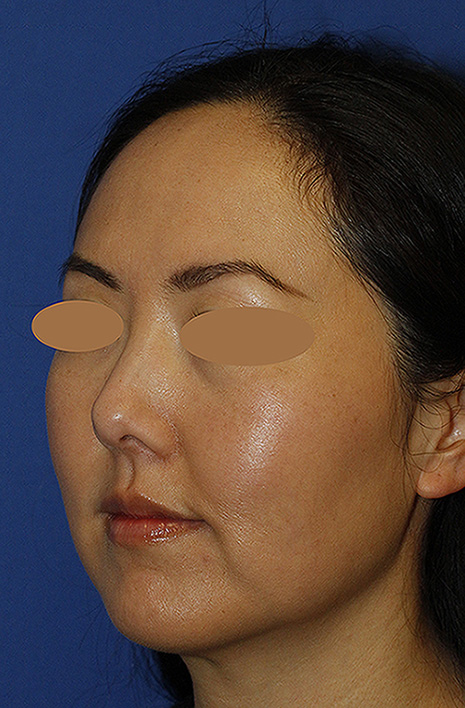 Rhinoplasty Before L Oblique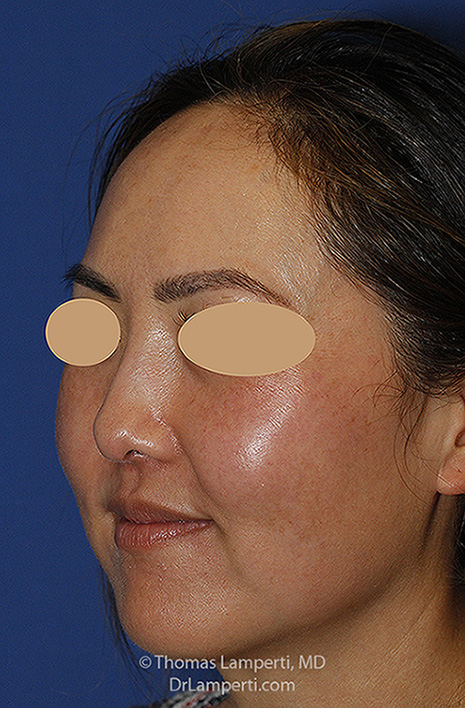 Rhinoplasty After L Oblique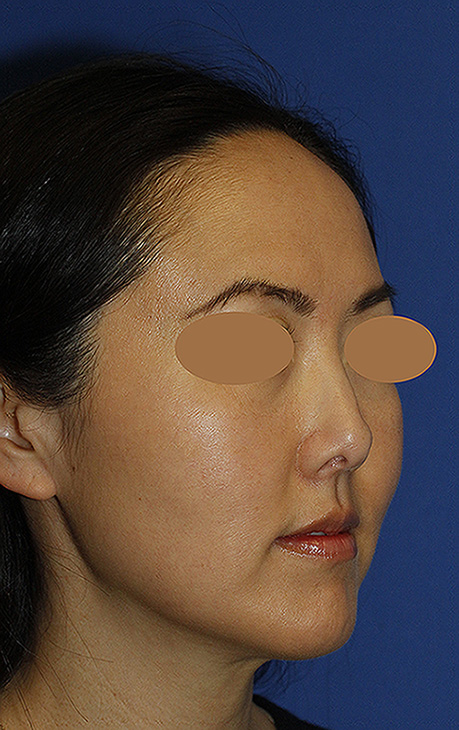 Rhinoplasty Before R Oblique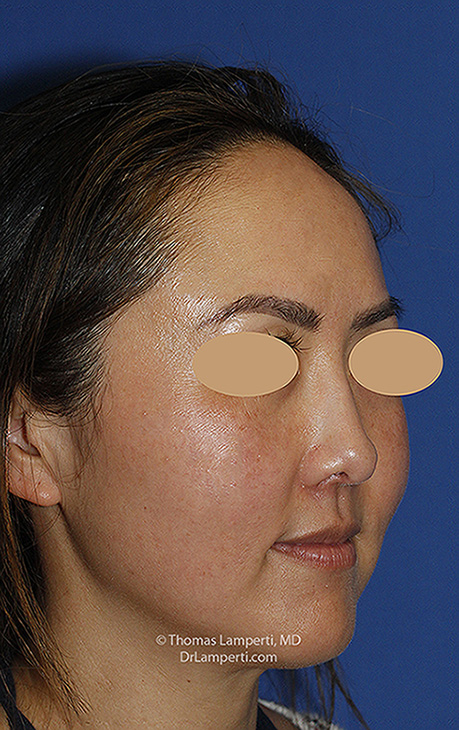 Rhinoplasty After R Oblique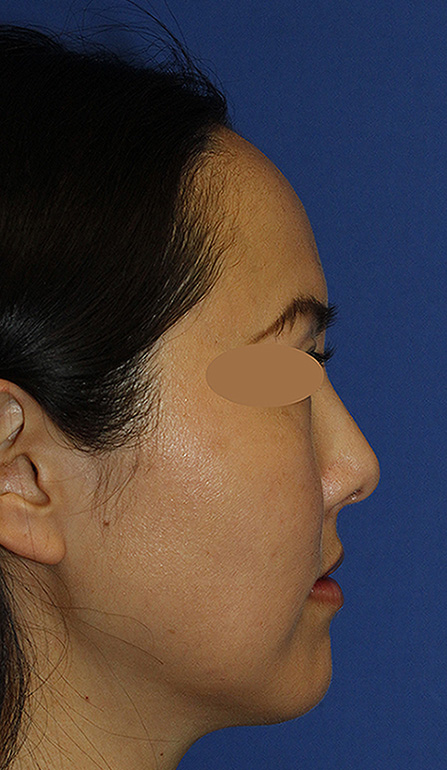 Rhinoplasty Before R Profile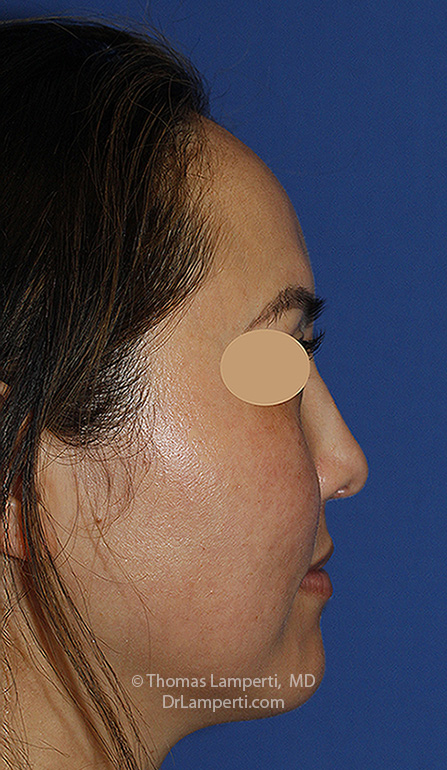 Rhinoplasty After R Profile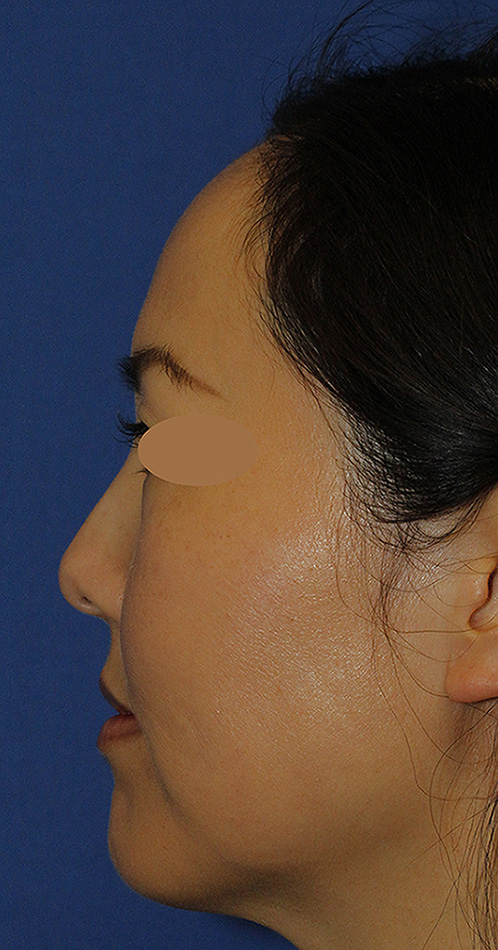 Rhinoplasty Before L Profile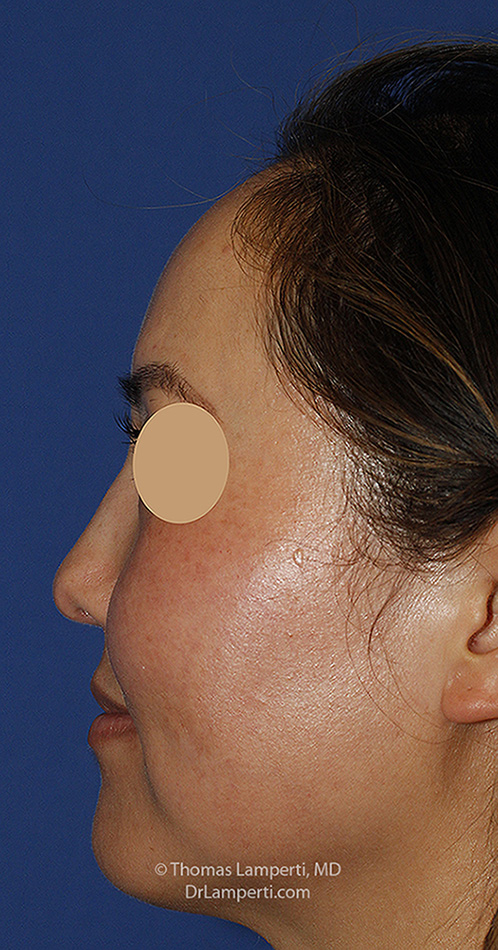 Rhinoplasty After L Profile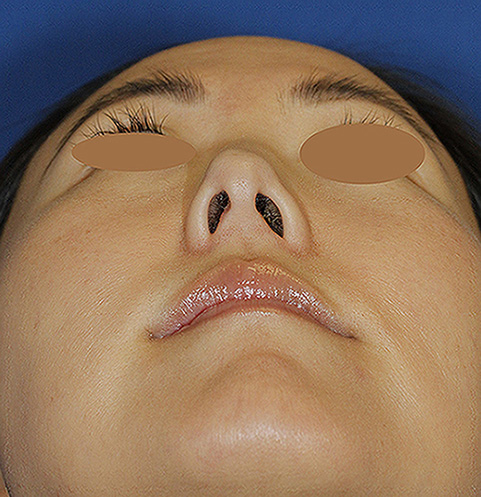 Rhinoplasty Before Base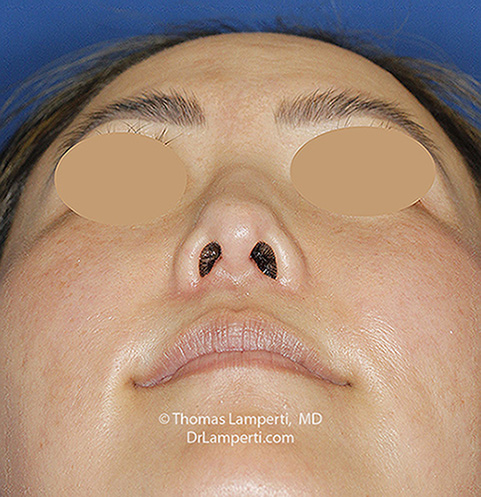 Rhinoplasty After Base
Asian Rhinoplasty To Treat Crooked Nose And Add Projection
This patient wanted to correct her severe rightward deviation that she had for many years. She also wanted to refine her tip so Dr. Lamperti performed an open septo-rhinoplasty to allow him to both straighten the external deviation and internal septal deviation. As the patient's nasal bones were not particularly deviated (and the patient preferred avoiding controlled bone fractures) he used clocking sutures to straighten the lower 2/3 deviation along with placement of a left spreader graft to help build-up the deficient middle third support. To refine her tip Dr. Lamperti added some additional tip projection using a caudal septal extension graft. At the same time this also acted to create some modest tip derotation which makes the patient's tip appearance less upturned. In the 3.5 year after photos you can see that the patient has a much straighter appearance on frontal view along with a natural appearing tip.
To schedule your consultation with Dr. Lamperti, contact us or call 206-505-1234.
Explore more Before & After Galleries: