Rhinoplasty
Redirect the focus to your eyes. The nose is not meant to be the focus of the face. Rhinoplasty, or nose reshaping surgery, can create a more refined and proportioned nose that not only looks better but also functions better.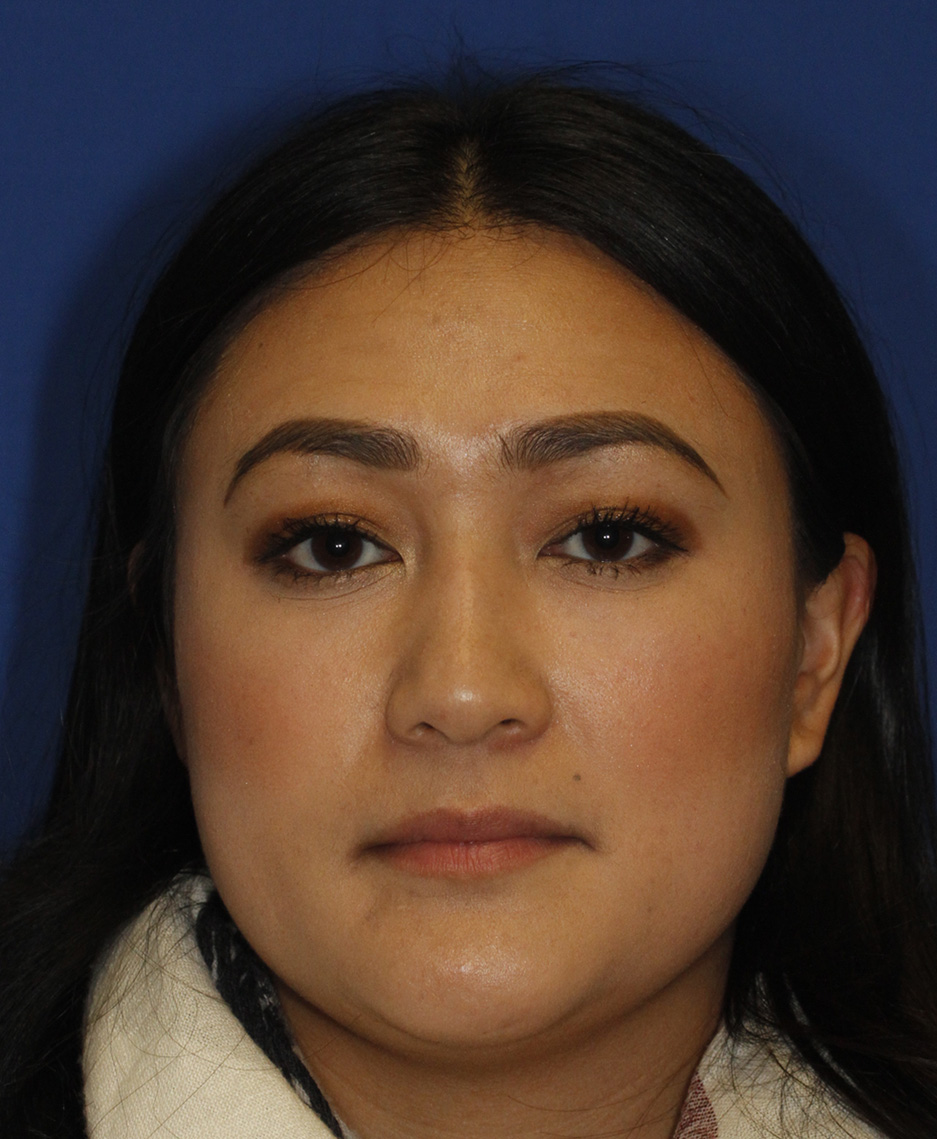 Rhinoplasty Before Frontal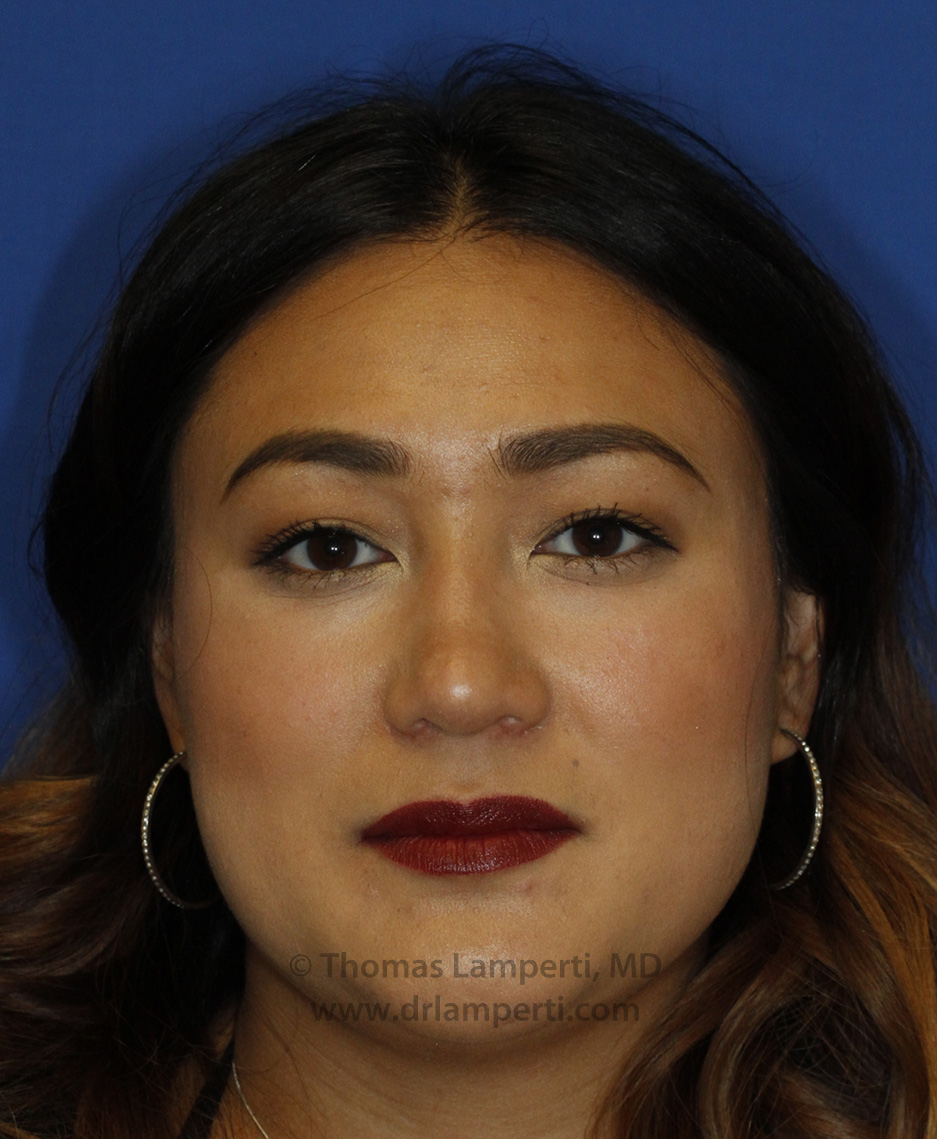 Rhinoplasty After Frontal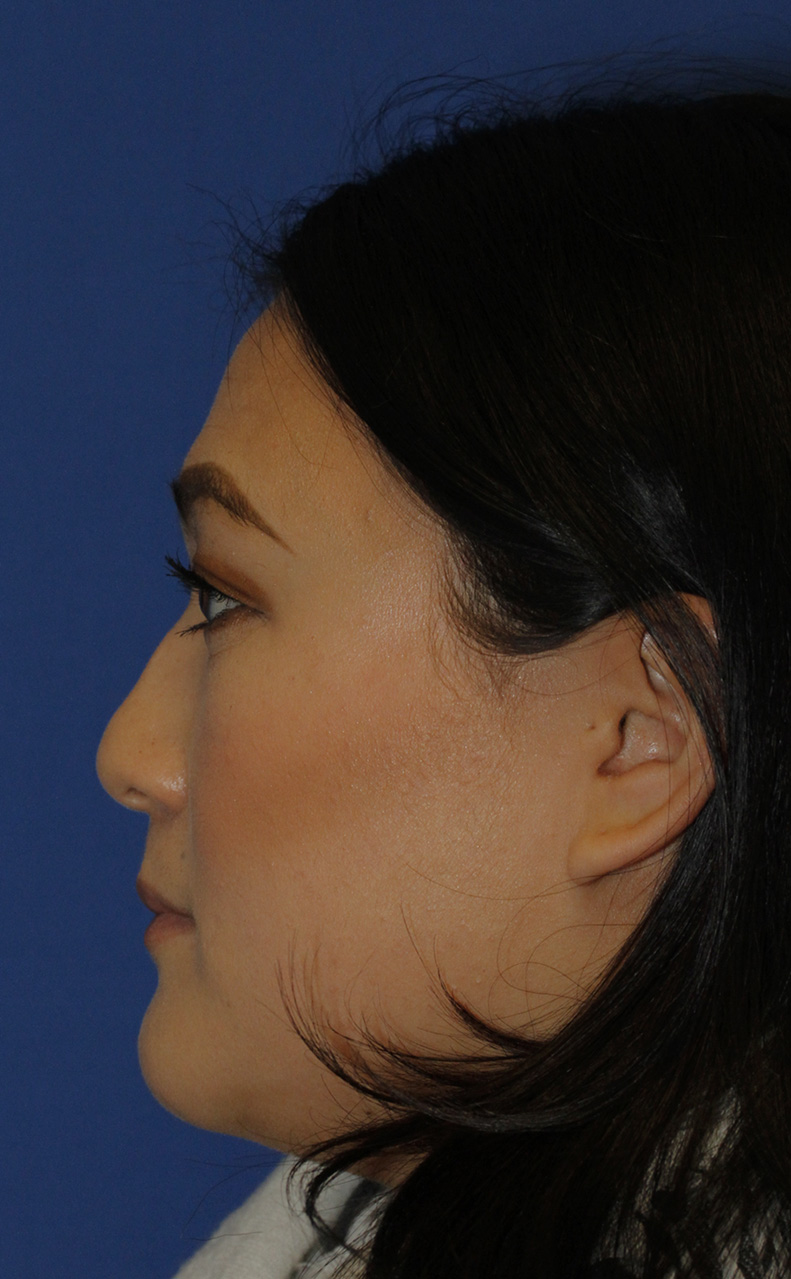 Rhinoplasty Before L Profile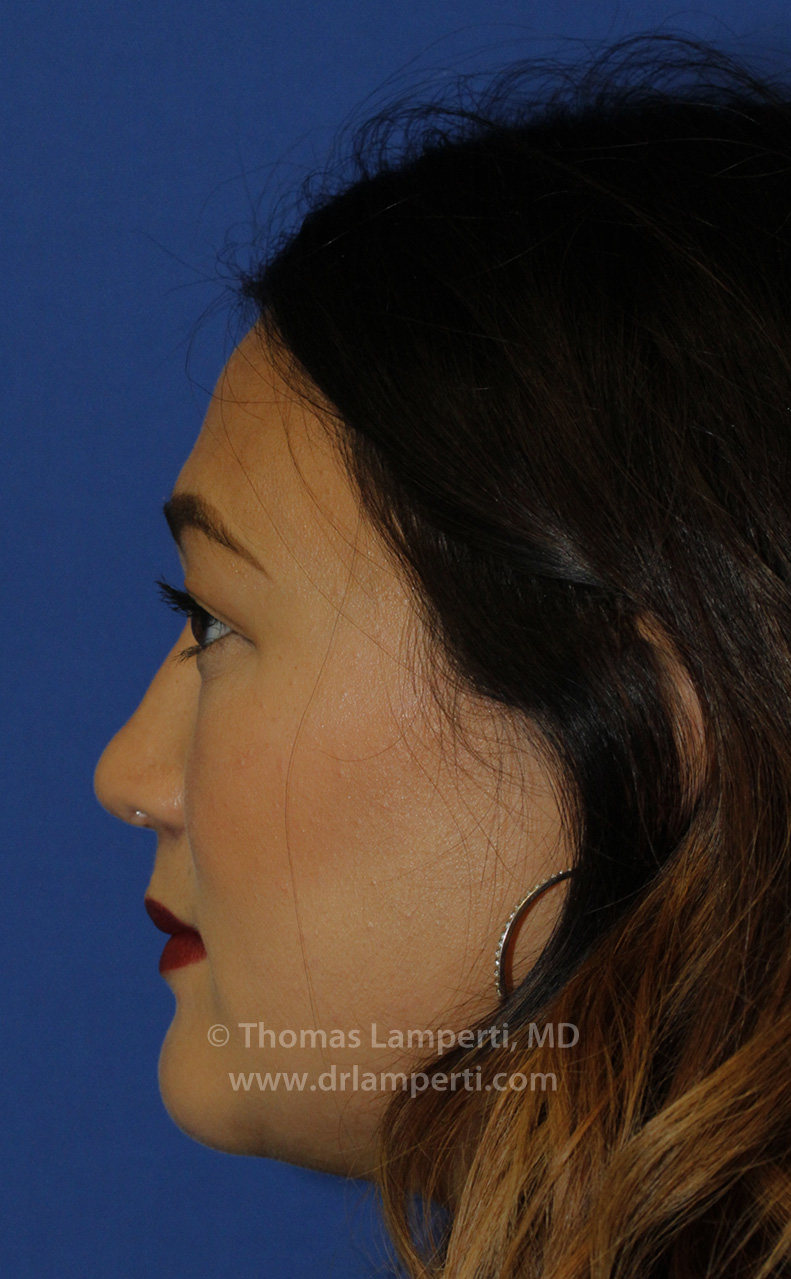 Rhinoplasty After L Profile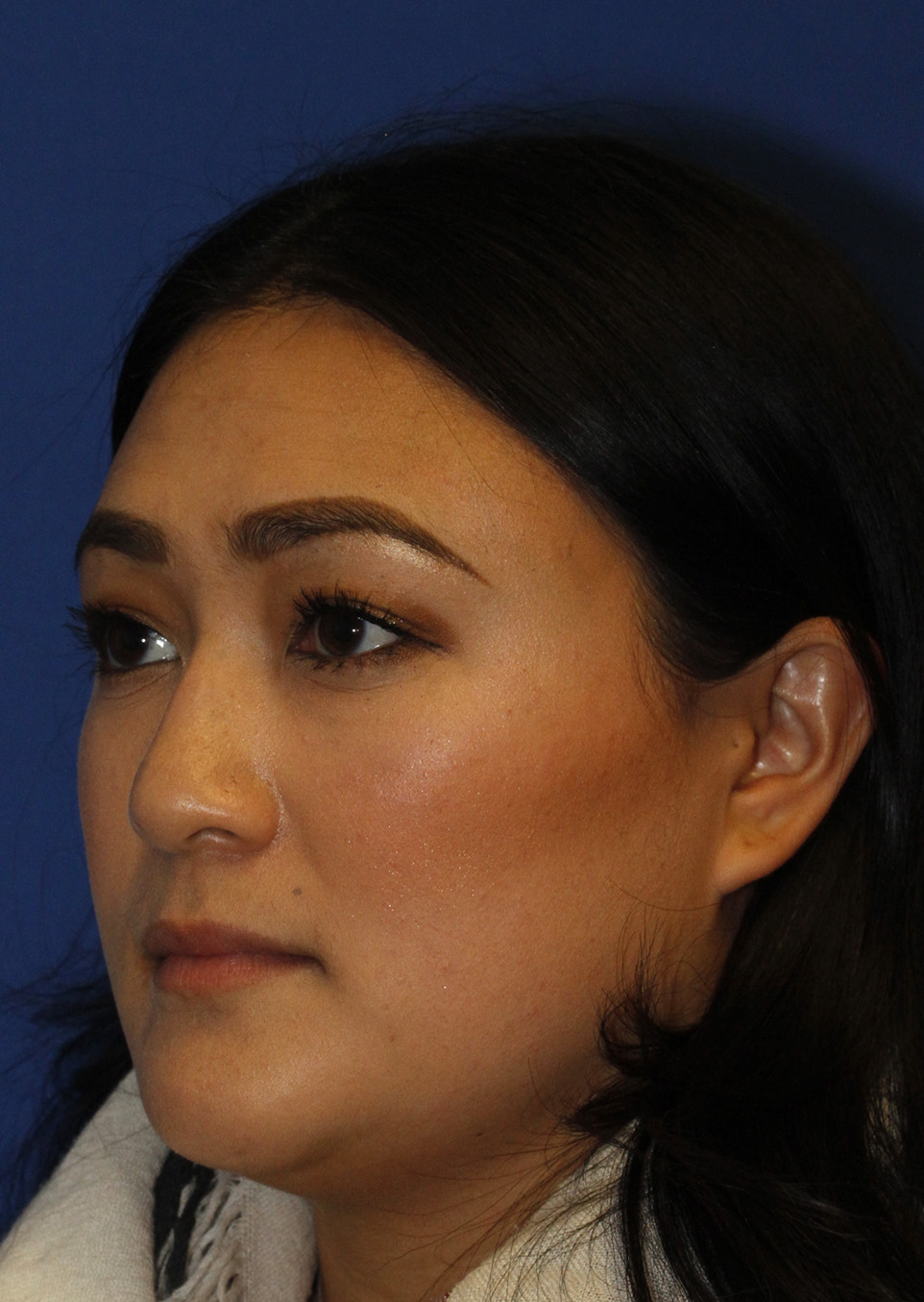 Rhinoplasty Before L Oblique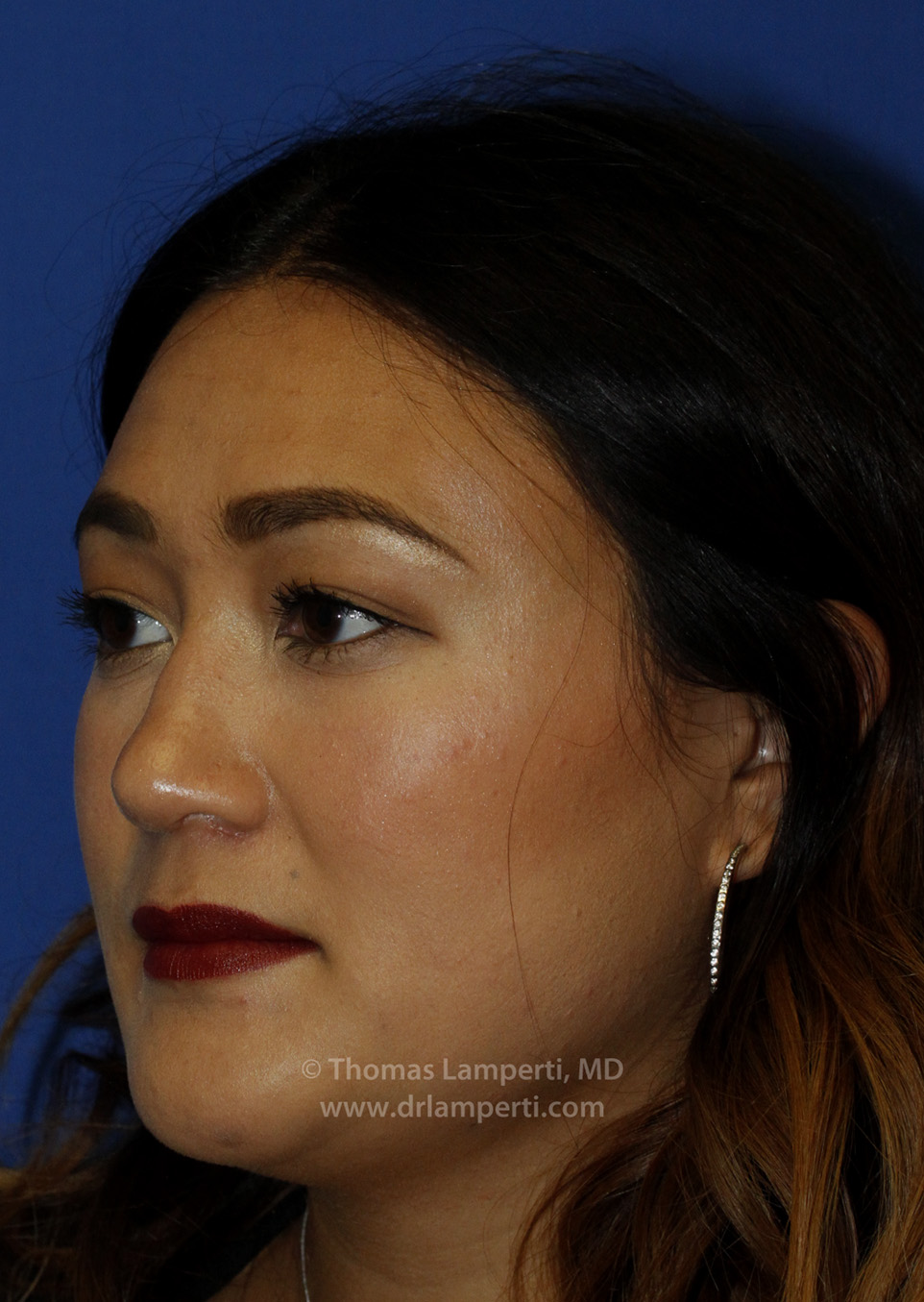 Rhinoplasty After L Oblique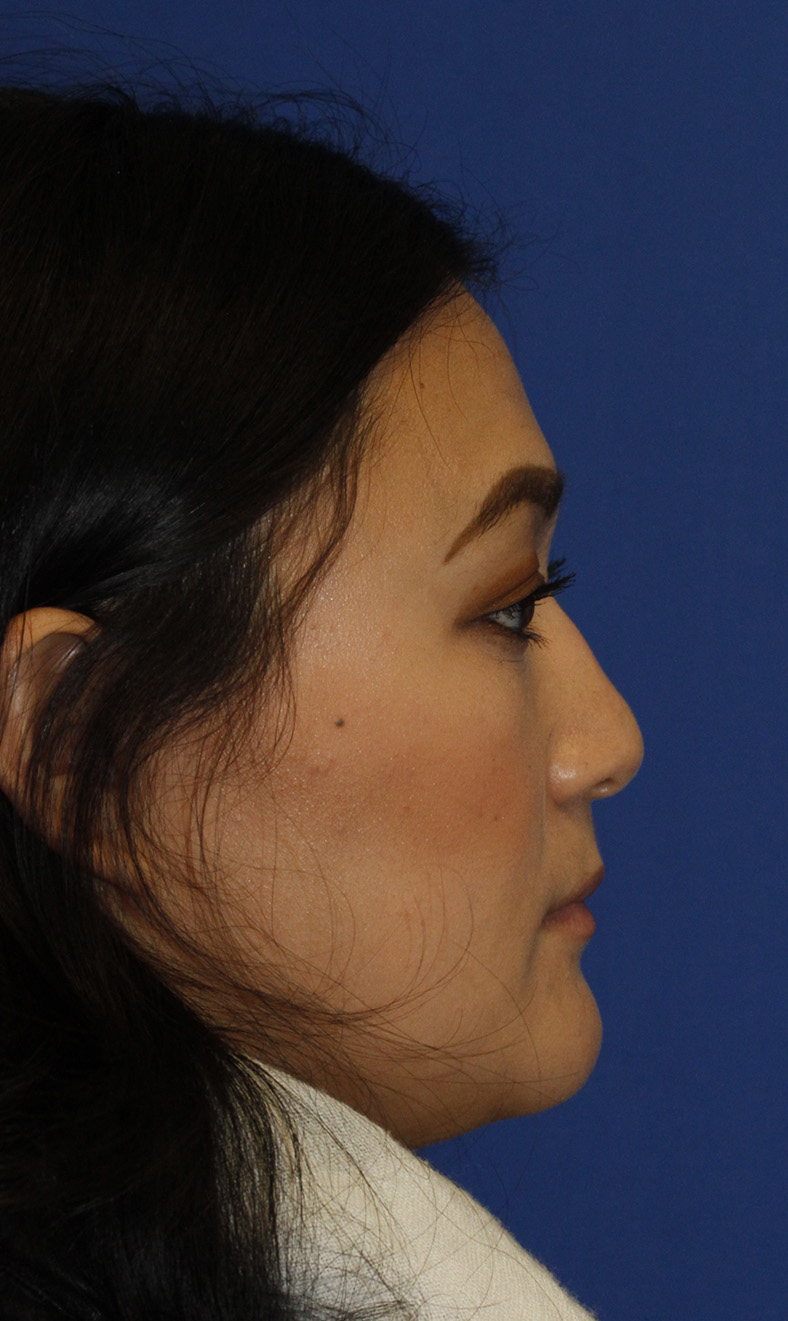 Rhinoplasty Before R Profile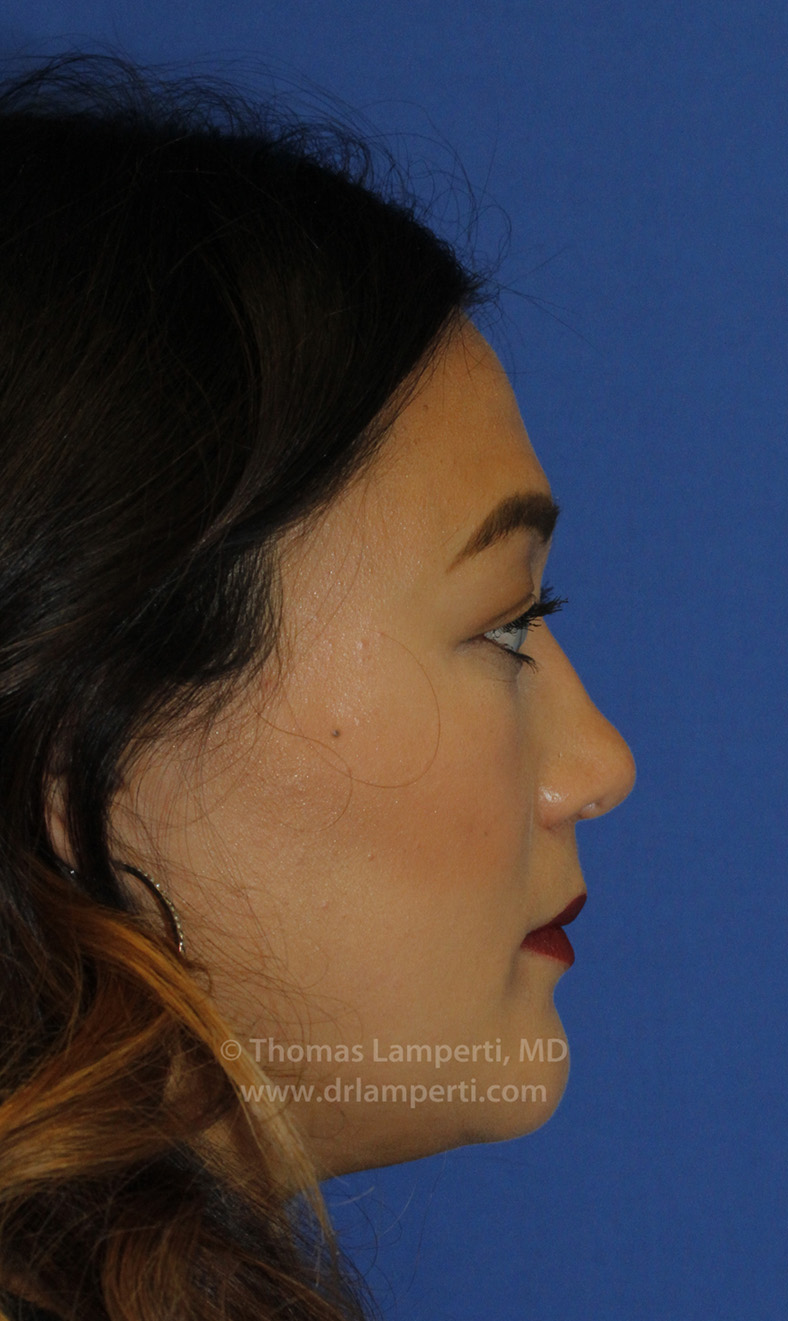 Rhinoplasty After R Profile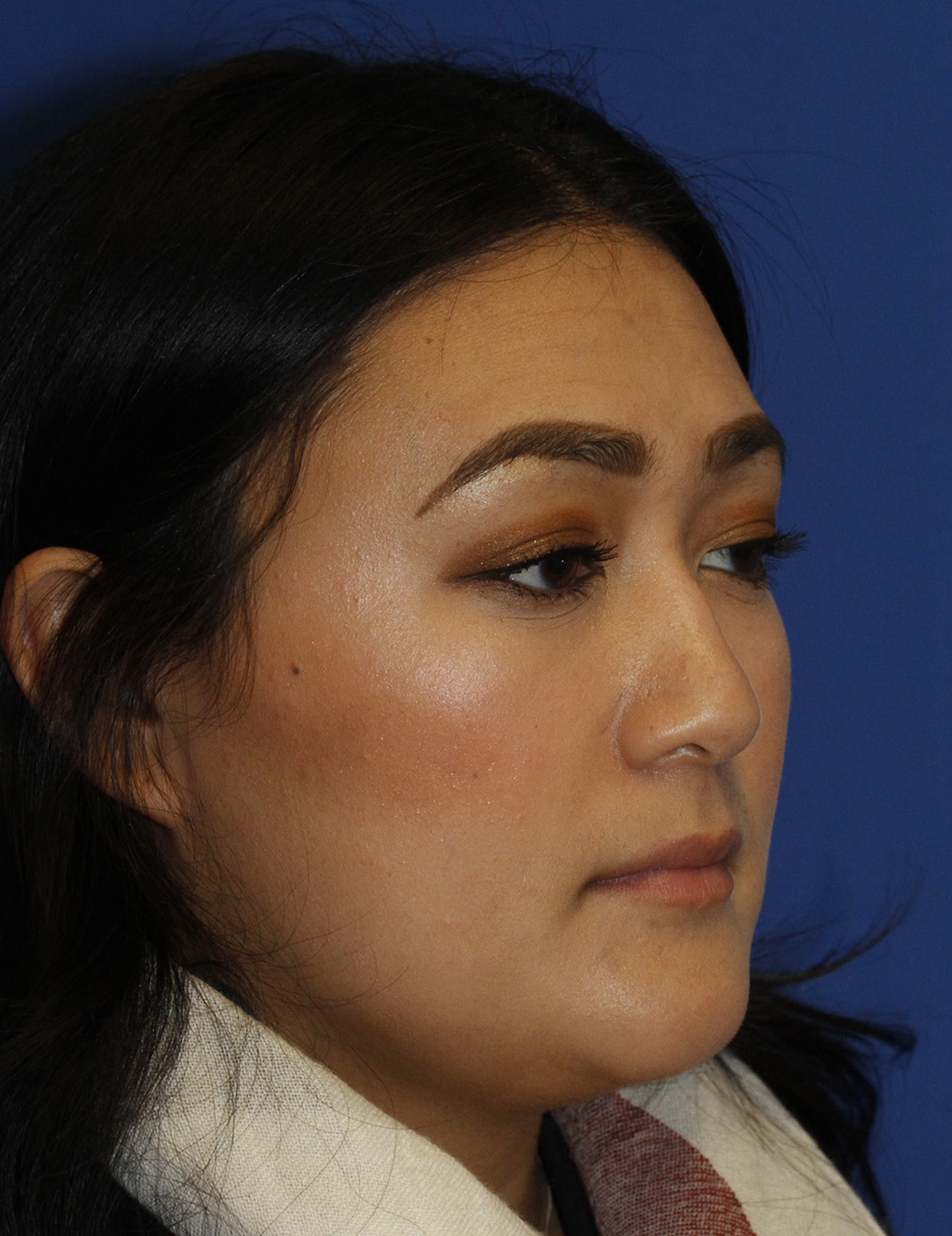 Rhinoplasty Before R Oblique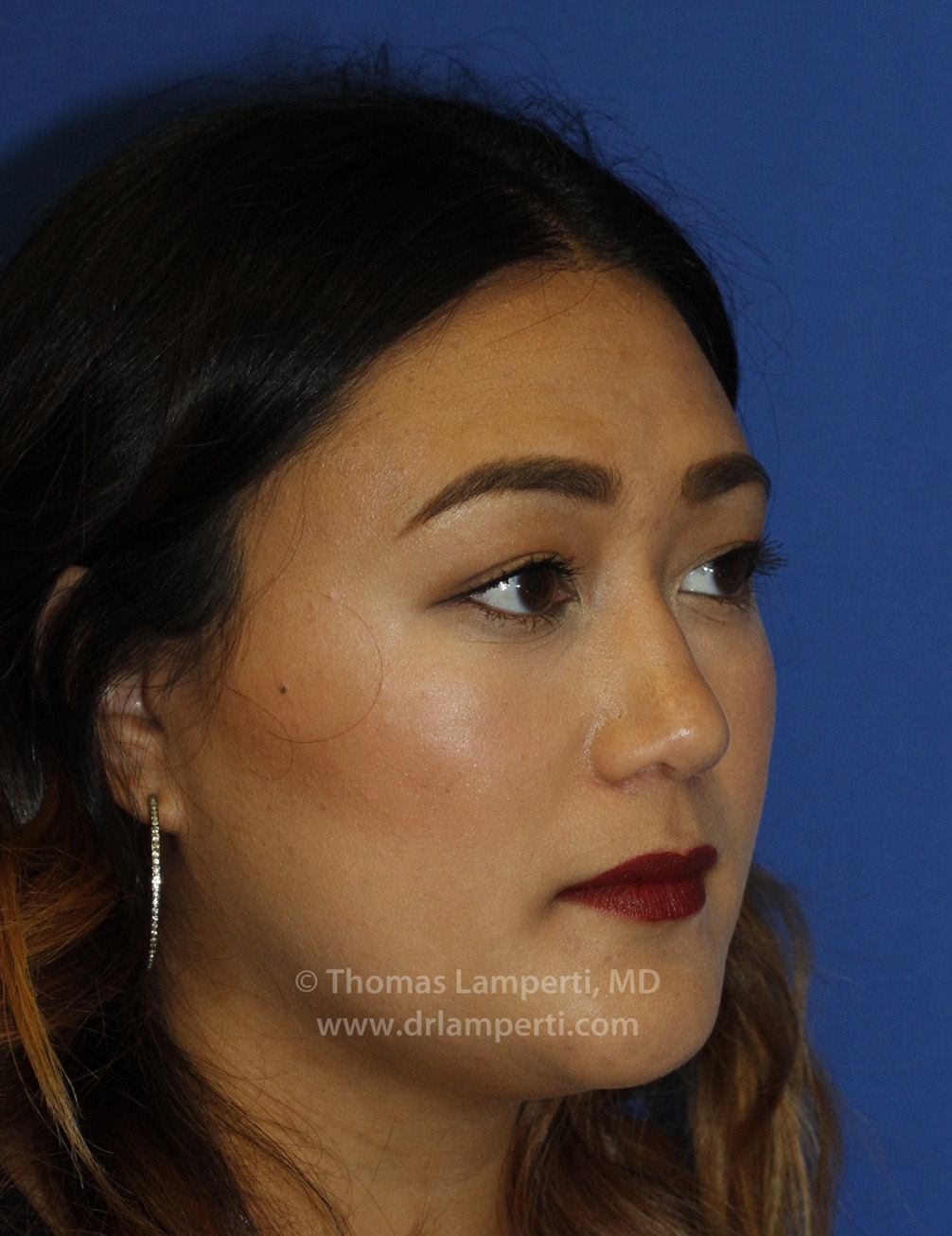 Rhinoplasty After R Oblique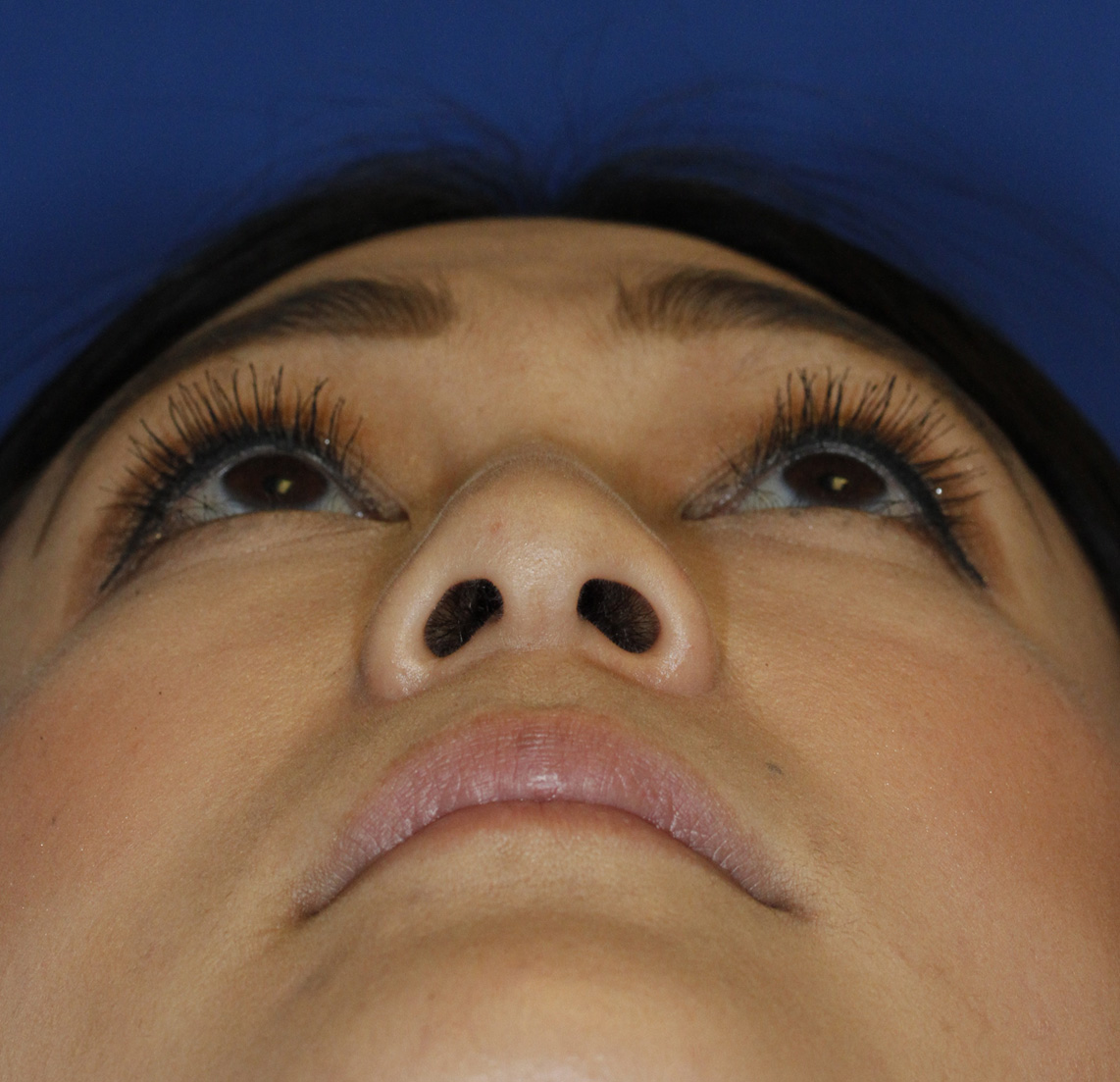 Rhinoplasty Before Base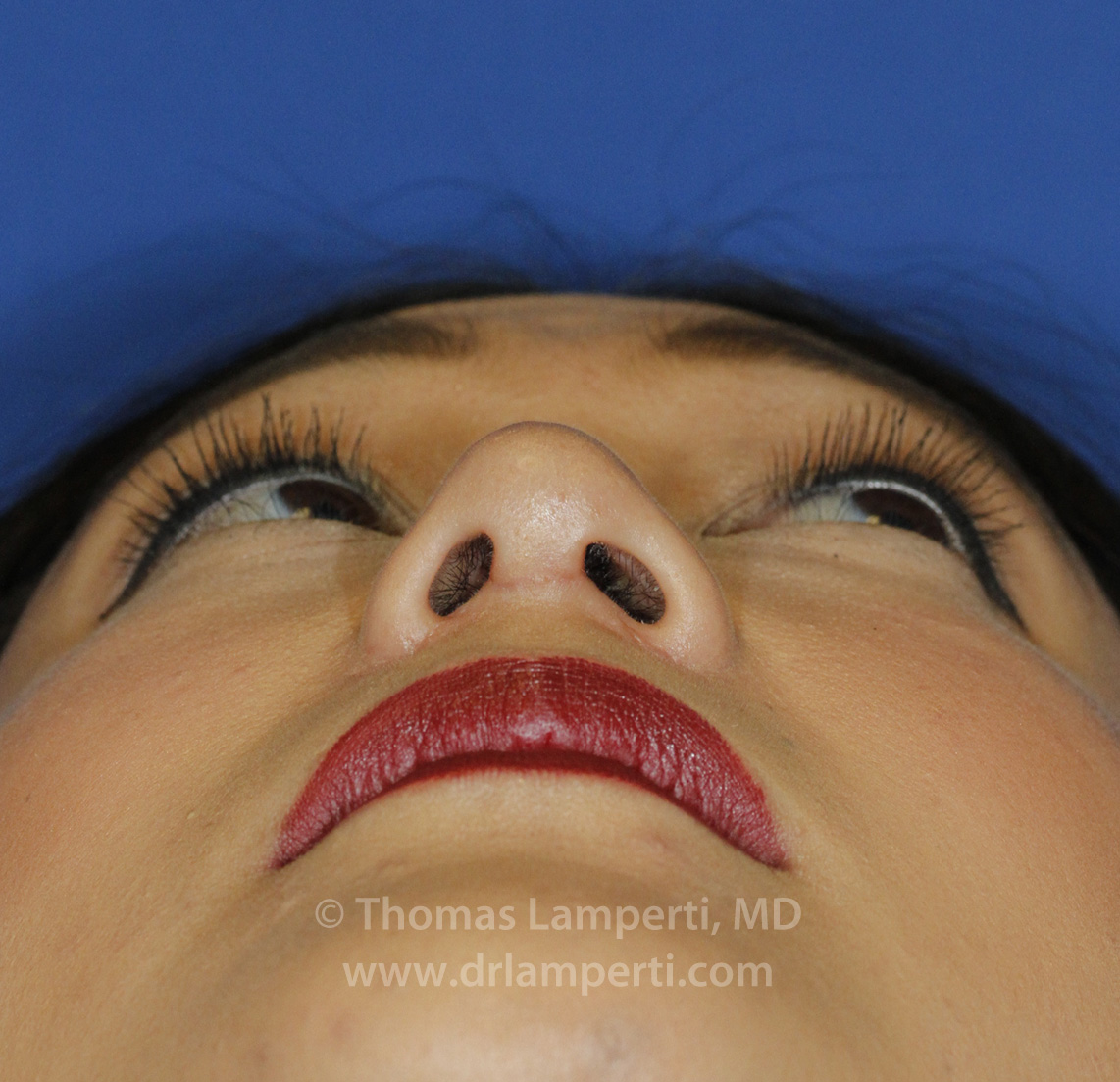 Rhinoplasty After Base
Female Asian Rhinoplasty To Project a Flattened Tip, Narrow Wide Nostrils and Smooth a Bride Bump
This Korean-American rhinoplasty patient came to Dr. Lamperti looking to refine her rounded, flattened nasal tip along with narrowing her nostril width and smoothing the bump on her bridge. Dr. Lamperti noted that the patient had relatively thick nasal tip skin along with an underprojected tip which created additional tip fullness. Dr. Lamperti performed an open septo-rhinoplasty procedure to made the desired changes to the patient's nose. He first straightened the patient's crooked nasal septum. He then used some of the patient's septal cartilage to form an extended columellar strut which allow Dr. Lamperti to reposition the patient's nasal tip in a more projected position. Dr. Lamperti also thinned the patient's thick nasal tip skin by using a defatting technique. (You can see an intra-operative video of this nasal tip skin defatting procedure here.) To smooth the patient's bridge bump Dr. Lamperti used a rasp to remove some excess bone. Lastly, Dr. Lamperti used a Y to V alar base reduction technique to conservatively narrow the patient's wide nostrils. In the 20 month postoperative photos you can see how the patient's tip has much better definition along with having a smoother bridge. The patient would be expected to have further external nasal swelling reduction as her nose continues to heal.
To schedule your consultation with Dr. Lamperti, contact us or call 206-505-1234.
I love the results, and what made the whole procedure easier was Dr. Lamperti's professionalism, friendliness and listening to my specific concerns.
FG - Seattle, WA
View More Patient Testimonials ›
Explore more Before & After Galleries: